How to Feed (and Otherwise Support) Those Affected by the Earthquake in Mexico
After the 7.1 magnitude earthquake hit, relief efforts are needed. Here's how you can help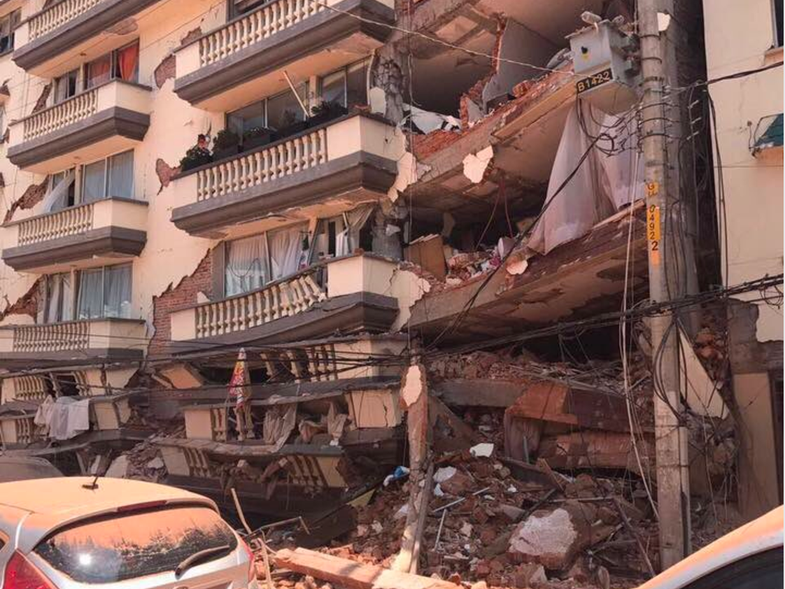 In the wake of a 7.1 magnitude earthquake that devastated Mexico, support is needed now more than ever. According to the New York Times' latest coverage, 217 people were killed, and at least 60 children were injured when a school collapsed. The earthquake occurred two weeks after the largest earthquake recorded in a century hit southern Mexico, killing at least 90. It's difficult to comprehend the damage, including the destruction of at least 40 buildings and structures in Mexico City, and people trapped underneath the rubble.
The earthquake follows many other natural disasters that have devastated cities in the US and abroad. Americans came together to assist people after Hurricanes Harvey and Irma, so it's time to help our neighbors in Mexico. Here's how you can help feed, or otherwise support those affected by the earthquakes.
If you're looking to donate elsewhere, you can always send food to local food banks. We remind you to check independent sites such as Charity Navigator and Charity Watch to check ratings before sending monetary donations. Be on the lookout for charities with longstanding ties to the local communities, and stay active on social media, as many people are still searching for loved ones or in need of wifi to connect with people to let them know they're safe.