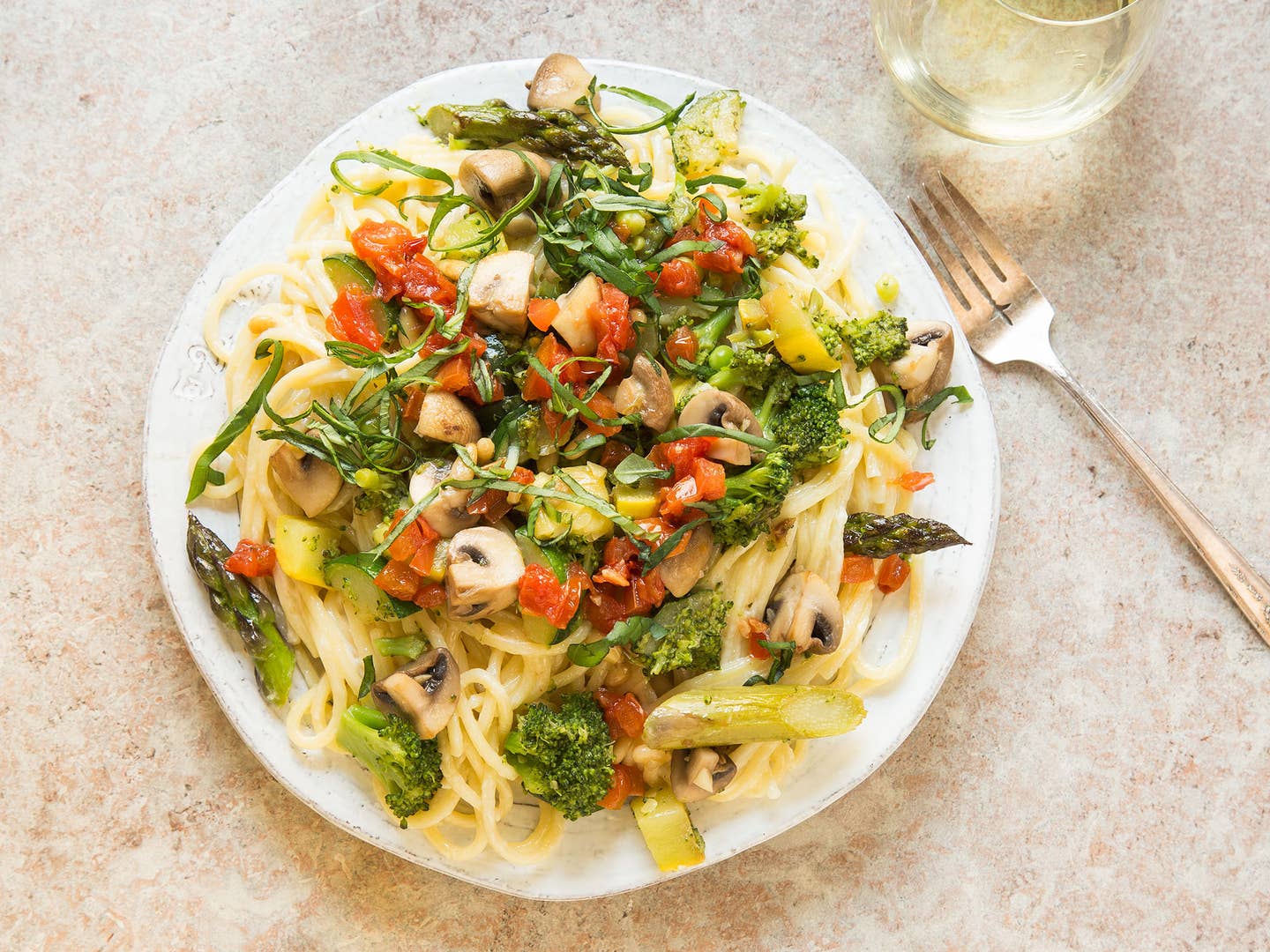 Culture
It's Time for a Pasta Primavera Comeback
Where salad meets pasta—with lots of cream
There is nothing better than fresh, ripe tomatoes on a warm day. Except for, arguably, adding them to a creamy pasta sauce for a pop of summer. But they're only one of many vegetables that go into pasta primavera, that maligned classic that deserves a new look.
This pasta is all about green: blanched asparagus tips, broccoli florets, and zucchini. Mushrooms, too, and fresh peas, though frozen are always welcome.
Get them going in some oil, stir in your pasta, then add cream, parmesan, and butter to form the sauce. Add a garnish of basil pine nuts, and a last bit of olive oil for the perfect summer dish on a busy night. Being crunched for time has never tasted so good.