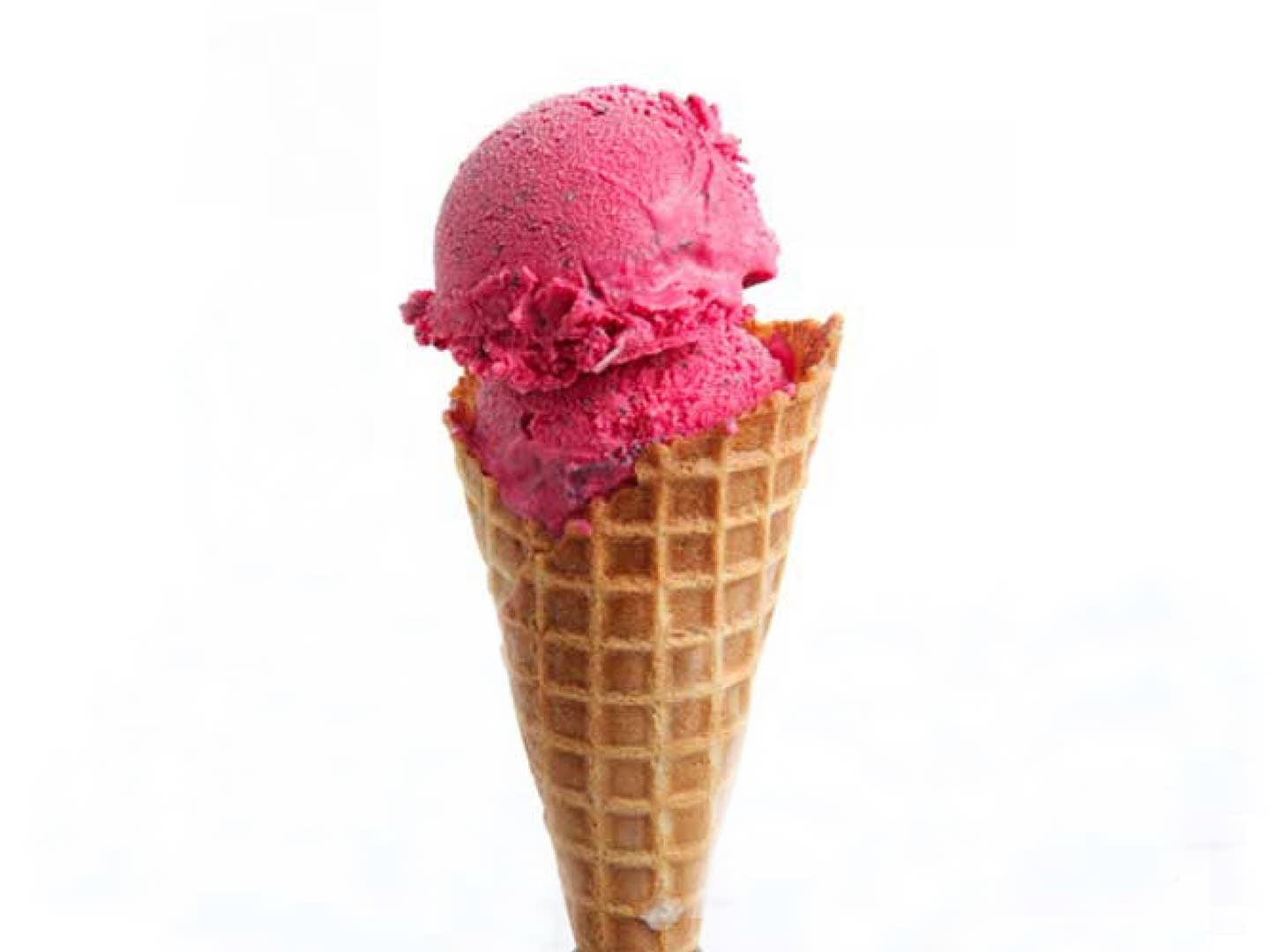 Travel
The Ice Cream in Brazil You Won't Find Anywhere Else
The country's sweet obsession is all about local Amazon fruit
Ask Jeremy Black about his 30-or-so visits to Brazil and he'll come back to you with a warning: Don't skimp on the ice cream.
Forget the Baskin Robbins 31. The co-owner of the Sambazon acai company, who's constantly on produce hunts in Brazil for better ingredients for his acai bowls and juices, is quick to point out that are hundreds of ice cream flavors to try in Brazil, many made with the country's bounty of local fruits. Ever heard of tapereba? How about cajarana? Soursop? Umbu? How about cupuacu, a relative of the cacao plant with a citrus-and-melon verve and almost alcoholic kick? They all make incredible ice cream. Brazil is "definitely one of the best places to take a sample spoon and say, 'Can I try that?'" Black says.
Ice cream has long acted as portable air conditioning in Brazil, journalist and Brazilian native Patrick Bruha explains over email. With sticky, humid summers that can start at over 85 degrees Fahrenheit and climb into the triple digits, a scoop of frosty ice cream is almost a daily necessity. 2014's heat wave was so fierce that a Rio de Janeiro zoo started feeding custom-made ice pops to its animals to cool them down.
At Sorveteria Rocha I, the most popular specialty scoop shop in São Sebastião, you can get a scoop of acai ice cream topped with sprinkles, marshmallows, and hot fudge, and take popsicles to go. The family-run place has been serving 61 flavors since it opened in 1947. Or visit Gelato Donato in Sao Paulo for their signature cheese and guave ice cream. You can even take your ice cream high-end at D.O.M., the home of Alex Atala, Brazil's most famous chef. There he serves a jabuticaba ice cream, made of a fruit that looks and tastes like grapes but with a citrisy twang, and is tinged with a sinus-clearing hit of wasabi.
Sure, there's plenty of grilled meat and fejoida to occupy your meals in Brazil. But listen a little closer and you'll hear the scream for ice cream loud and clear.