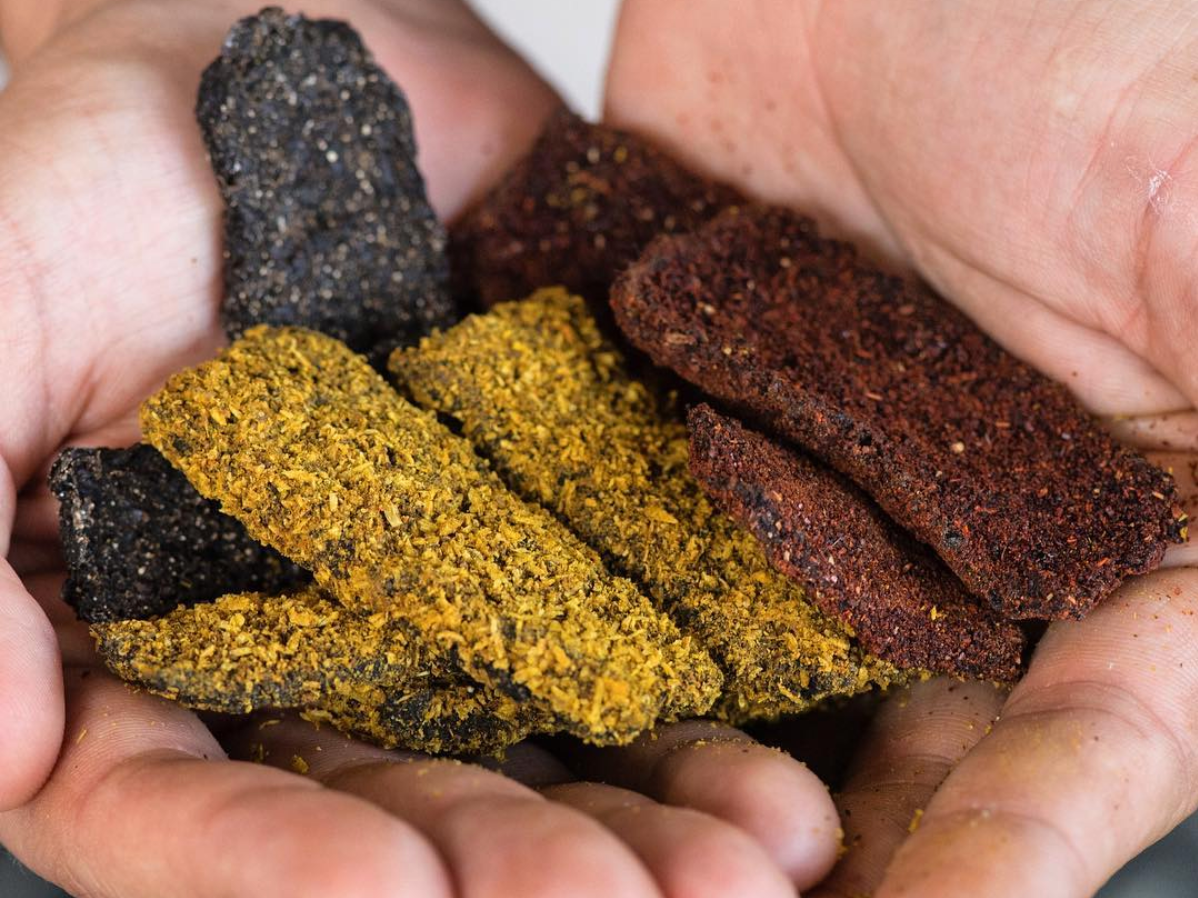 Culture
Extra-Umami, High-Protein Kelp Jerky is Your New Beef Jerky Alternative
This animal-free, sustainable seaweed snack is designed to taste savory and delicious without beef's high environmental impact
We first saw Kelp Jerky as an animated joke on Spongebob, outfitted in a yellow bag with red letters as part of the series' seaweed-based snack food lineup. Now, though, Fast Company reports that kelp jerky is very much a reality, started by an New York company aiming to make seaweed the best form of sustainable agriculture.
In an interview with Fast Company, cofounder Courtney Boyd Myers called kelp the "bamboo of the ocean" for its sustainable properties. "Seaweed sucks five times more carbon out of the water than land-based plants do out of the air," Boyd Myers went on.
The kelp jerky is currently available for preorder in three flavors: Sea Salt, BBQ and High Thai'd. In order to make these products more enticing to meat lovers, Beyond the Shoreline adds mushroom and pea protein, creating a jerky serving with anywhere between 7 and 10 grams of protein, comparable to beef jerky's typical 9-12 grams. Fast Company reports the $3.99 snacks are expected to roll out in January, first through direct website orders and later through national expansion on websites like Amazon, Thrive Market and other specialty food retailers in metropolitan cities.
According to Edible Manhattan, Beyond the Shoreline debuted their animal-free jerky at the Food Loves Tech event last June. Then, the company won a FoodBytes! Judge's Choice award in Austin, TX. In September, the company launched a Pie Shell campaign that raised over $10,000 toward startup costs and a food lab in the East Village.