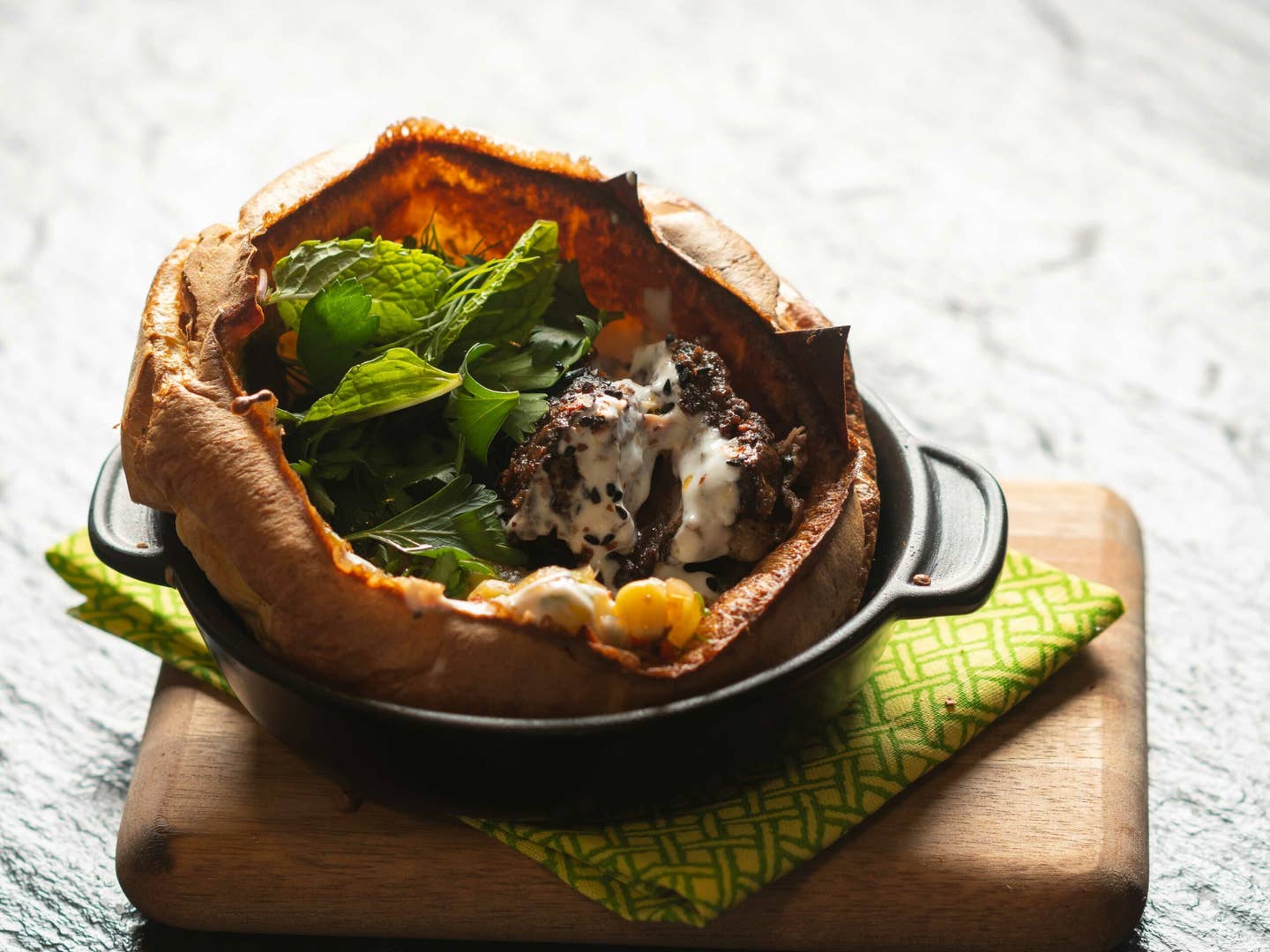 Culture
The Next-Level Lamb Dishes at the 2019 Lamb Jam Finale
Including a spectacular Turkish-inspired lamb borek from this year's champion
Despite lamb's many sterling attributes—cooked properly, it's tender and juicy, with all the savory, earthy complexity of an aged steak—the meat is still an underappreciated ingredient in the kitchen. In fact, nearly half of Americans have never even tried lamb. That's why every year, the American Lamb Board hosts Lamb Jam, an epic cooking competition celebrating lamb and honoring the 80,000 family-operated farms and ranches that raise sheep in the United States.
A multi-event tour, Lamb Jam stops at six different cities, where local chefs go head-to-head with their best lamb dishes. The 'Best in Show' winner from each city then moves on to the grand finale, which this year took place at the SAVEUR test kitchen in New York City.
The 2019 finalists were a who's who of up-and-coming chefs across the country: Barrett Black of Black's BBQ in Austin, Liz Barwick of Sarma in Boston, Kitiya Ditpare of TacoThai in San Francisco, Dimitri Moshovitis of Cava in Washington, D.C., Heong Park of Chan in Seattle, and Brother Luck of Four by Brother Luck in Denver.
The chefs took over the SAVEUR test kitchen—and a couple of desks in the office—to recreate their qualifying dishes. Wine pairings for each course were provided by Wines of Germany, and whiskey from Garrison Brothers Distillery in Texas was poured throughout the evening. Guests were tasked with tasting each dish and casting their votes for the 2019 Lamb Jam champion. Check out the full menu below—and find out whose lamb dish stole the show!