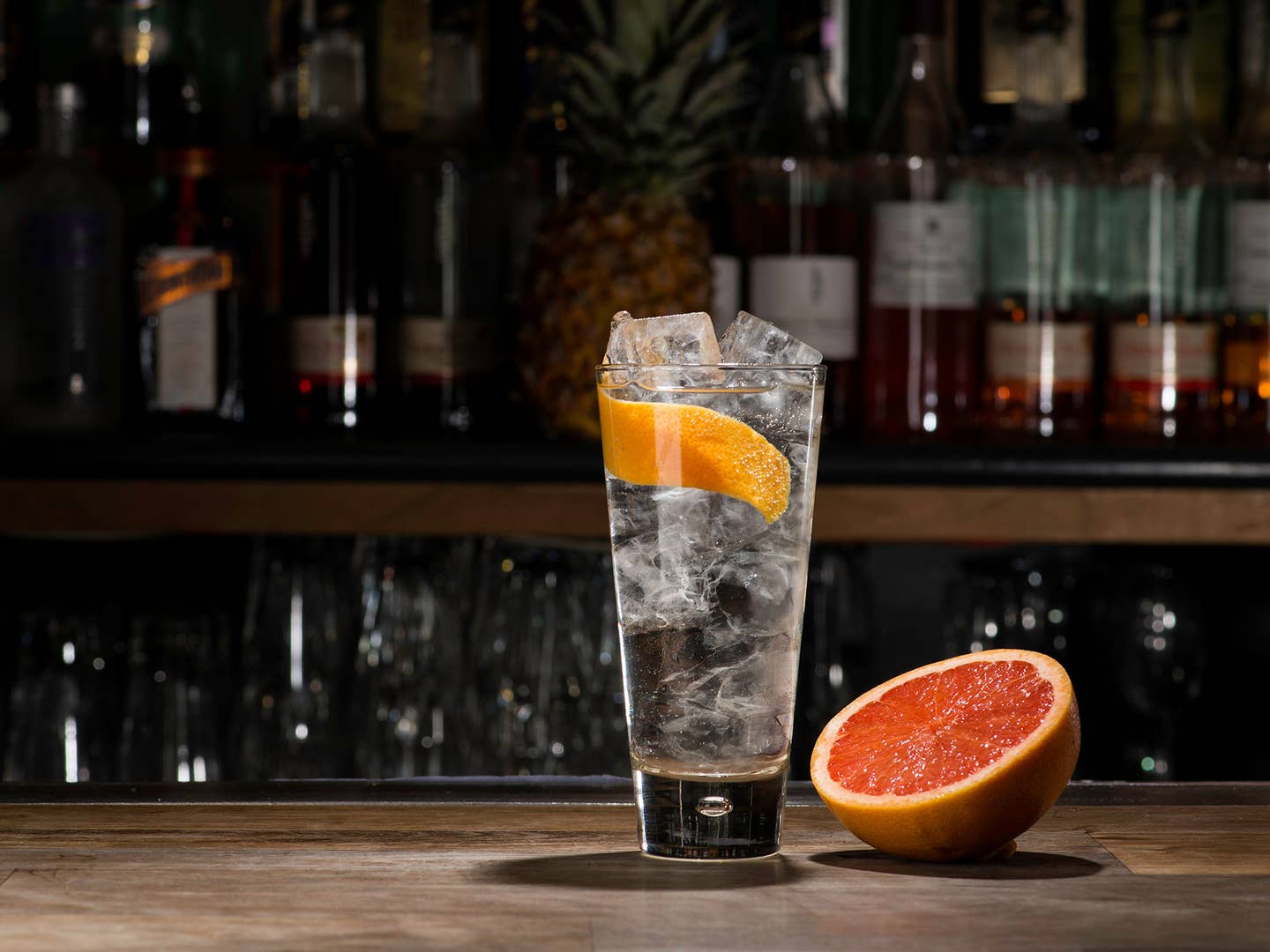 Drinks
This New London Hotel is Basically a Gin Theme Park
The Distillery has two bars, a gin museum, and a 'Ginstitute' where you can learn how to make the sprucy spirit
Move aside, whiskey. This month, London's Notting Hill district welcomes The Distillery, a hotel dedicated to the production, consumption, and history of gin. Brought to life by the team behind Portobello Road Gin, it will also be home to the company's distillery, two bars, a museum, and the already popular gin-making experience The Ginstitute.
Consider it the next step of an interactive distillery tour. As spirits producers look to ways to bring consumers more into the booze-making process, sleeping and eating in one may be the next logical step. Visitors can look in on the 400-liter copper alembic still located on site, and following the design-centric approach of boutique hotels these days, the three guest rooms, each designed by one of the company's founders, come fitted with handmade record players and a minibar that skips the standard bottles for a focus on local craft spirits.
The hotel's ground-floor bar will have more than gin (though there will be plenty of limited edition blends). Think experimental spirits like avocado- and olive-oil-infused vodkas, and barrels for aging spirits hanging right over the bar. A second bar takes a Spanish approach "gin tonics" served in the typical balloon-shaped goblets and plenty of Spanish small plates.
Still thirsty? Gin veterans may be interested in The Ginstitute, the famed immersive experience that allows guests to make their own personal blend of gin. There's also a museum, which will showcase artifacts like the first-ever English cocktail book, and an on-site shop selling gin-soaked memorabilia and, of course, bottles of the stuff.
The Distillery may be the most gin-focused hotel in the world, but it's far from the only drinking-centric hotel concept. Across the Atlantic in Louisville, Kentucky, which is to bourbon as the city of London is to gin, there's no shortage of bourbon-themed hotels and B&Bs for thirsty travelers. And in Uruguay, Francis Mallmann's Bodega Garzon is a hotel and restaurant combo all about open-fire cooking and opening your mind to Uruguayan wine.
The Distillery opens on Friday, December 16th at 186 Portobello Road. You can join the mailing list for a chance to nab one of those three rooms ahead of time.