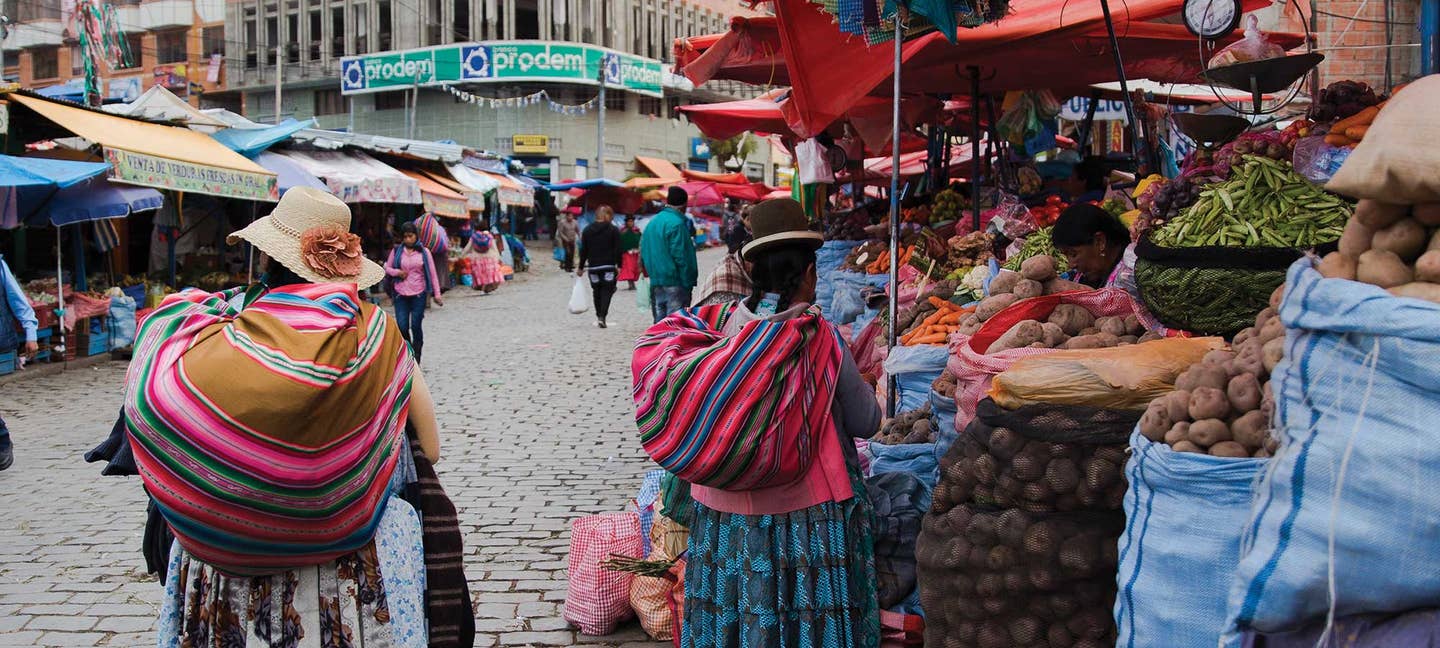 Travel
Market Foods of La Paz
On every street corner and in every market, women sell snacks and produce from street carts and stalls, of which all stripes of citizen partake
Salteñas are the essential Bolivian breakfast pastry, consisting of a subtly sweet dough filled with saucy meat, vegetables, and sometimes egg, sealed with a braid, and baked.
Pasteles de queso are fluffy pockets of sweet fried dough filled with squeaky white cheese and dusted with powdered sugar. They're often paired with api morado, a hot, spiced drink made from purple corn.
The chola, La Paz and El Alto's traditional sandwich (named for the country's indigenous women, who often serve them), is a pile of soft and crackly roasted pork shoulder, pickled onions and carrots, and ají chile sauce on a bun.
Ocas, Andean tubers that look like wrinkled fingers and taste like a sour potato (at right), are red, yellow, or sometimes a tie-dyed peachy pink. They're one of hundreds of tuber varieties found in Bolivia's Highlands.
Chuños are potatoes that have been repeatedly freeze-dried over the course of frigid Highland winter nights, and then stomped on and freeze-dried again. Something of a survival food, they're a bit funky, like a potato truffle, and will last a decade in a root cellar.
Ulupica peppers' minuscule size—similar to a small cherry pit—belie their heat (very spicy) and importance (as the progenitor of all capsicums).
Coca leaves are sun-dried, then chewed or brewed as tea for energy, appetite suppression, and—for the Altiplano tourist—to ease altitude sickness. They're sold by women often seen sucking on a cheekful of coca themselves.