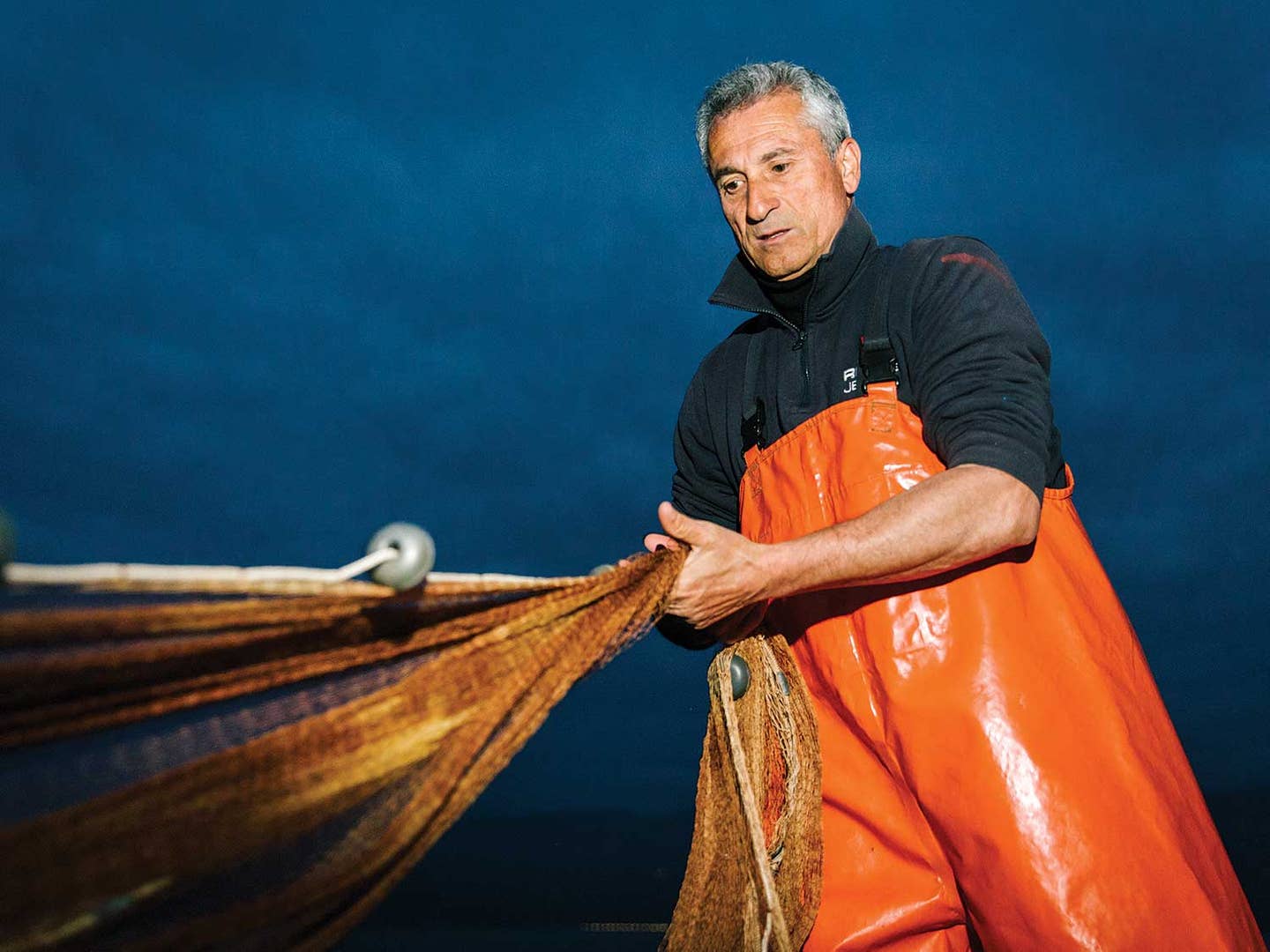 Travel
The Menaica Nets of Italy's Cilento Coast
Traditional menaica nets are perfectly calibrated to catch anchovies—and only anchovies
Donatella Marino's storefront is a few dozen diagonal yards from the marina in Pisciotta, a fishing village in the Cilento region of Italy. Directly in front of the shop, the Tyrrhenian Sea stretches westward to the horizon, and it's in these waters that Marino's husband, Vittorio, and about a dozen local fishermen use menaica nets to catch mature alici, or anchovies.
Thought to have been introduced by the ancient Greeks, the net's design guarantees that only fish above reproductive age are caught, ensuring the survival of the species. This custom diffused throughout Italy's western coast until the 1970s, after which the nets were largely replaced with dragnets that rake in fish of any size, including big commercial players like swordfish and tuna. The traditional nets never fully vanished, though, and the abundant anchovies of Pisciotta are still caught the old-­fashioned way, sold fresh or salted, and used in vegetable stews and pastas.
A former restaurant owner, Marino has spent her recent years preparing and selling her alici di menaica to a growing market of visitors, thanks to a boost in visibility from the nonprofit Slow Food. While the law requires her to use certified hygienic PVC containers for preserving, the government recently granted her permission to use up to 10 chestnut wood barrels for salting a portion of the fish in the traditional manner, which delivers richer and more-nuanced flavors. The barrels are "washed" in the sea for a few days before being packed with anchovies and sea salt and set aside to cure for 90 days. The cured alici are then sold in round terra-cotta containers, evoking the traditional vessels that families once used to preserve their personal supply.
The demand for Marino's anchovies is greater than ever; the only obstacle is the European and Italian regulations, which lump in sustainable menaica fishing with ecosystem-threatening commercial fishing practices, banning their boats from going out for weeks or even months at a time. Sometimes even then, Marino's fishermen take their chances and drop their nets anyway, all in the name of tradition.