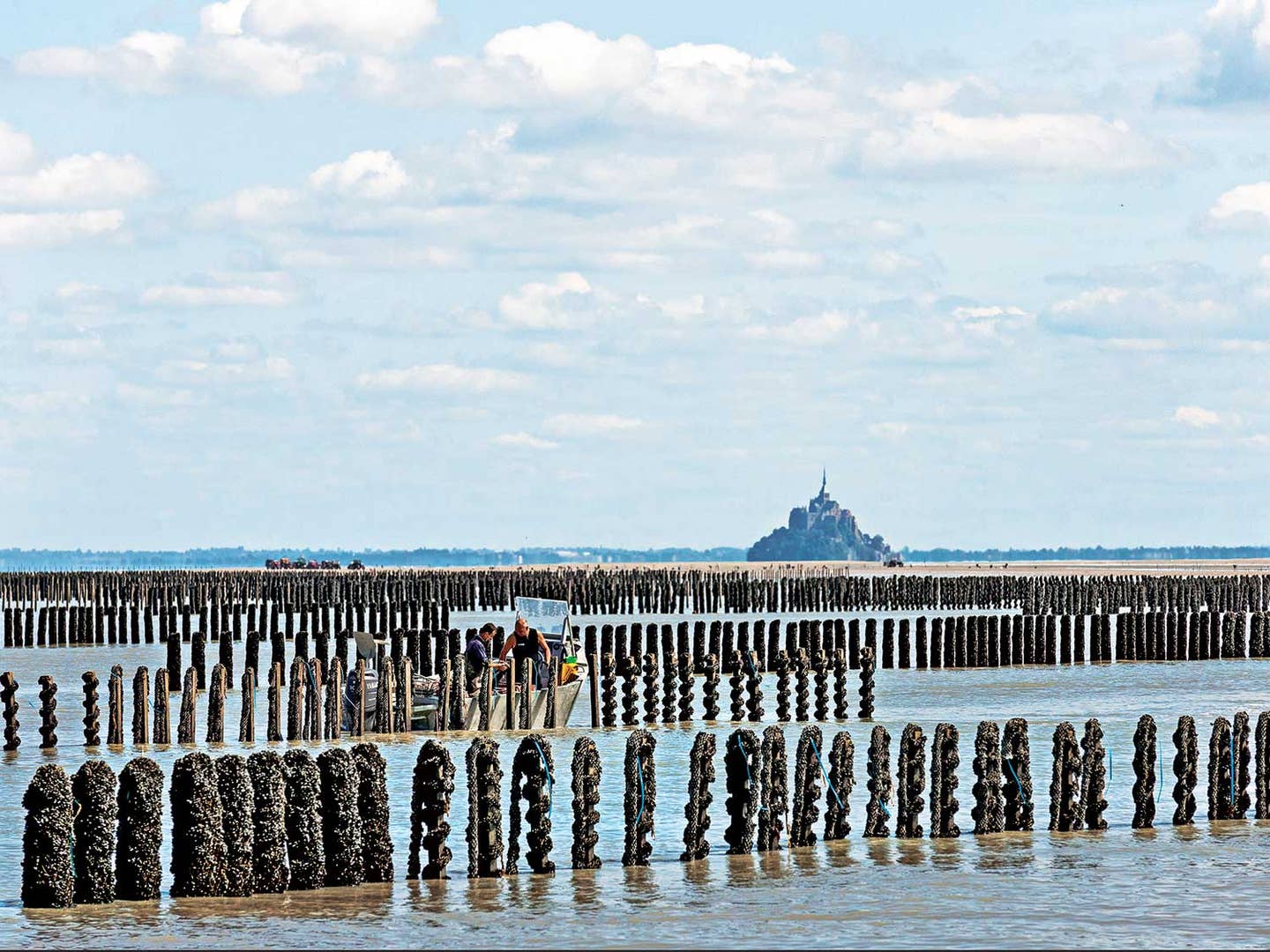 Travel
These Disappearing Mussels are Grown in the Shadow of a Medieval Floating Castle
The sweeping tides of Mont St.-Michel are the ideal home for some of the world's finest bivalves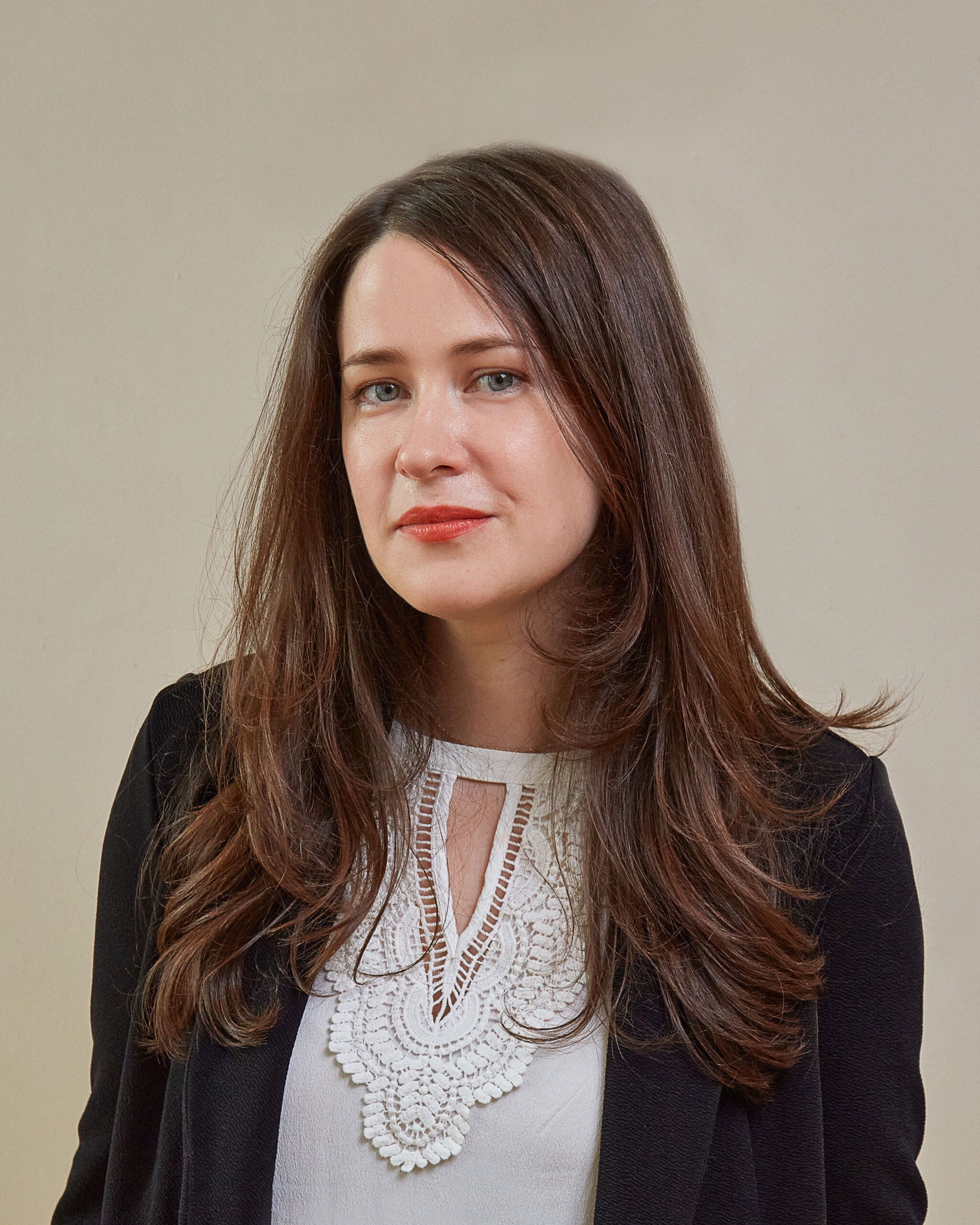 ---
The Bay of Mont St.-Michel divides Normandy and Brittany on France's northern coast, and is famous for having the greatest tidal range in Europe. The distance between the highest and lowest points of the water can reach up to 50 feet; when the tide rolls out, one might meander on foot through the area's sandy mussel farms, all the way to the medieval Abbey of Mont Saint-Michel, which looms in the distance. As the tide rushes back in, thousands of shell-covered posts vanish under the surface, and the hilltop Abbey is stranded at sea, temporarily disconnected from the continent on its own tiny island.
The French claim the world's longest history of mussel farming, though local lore suggests that it was a hungry Irish sailor, shipwrecked on the shores of the Bay of Biscay, who invented France's preferred mussel-rearing technique. Moules de bouchot are cultivated by first setting tall pine or oak poles in the sand below the tide line, which are coiled with loose ropes seeded with mussel spats. Eventually, the ropes rot away and, left to their own devices, the glossy, black bivalves settle in, attaching themselves to the wood in knobby spirals as they grow.
In the Bay of Biscay, mussels have been farmed in this manner since the 13th century—around the same time the magnificent Abbey of Mont St.-Michel was being built off the coast of Normandy—and while mussels aren't native to those northern waters, the transplanted spats grow exceptionally well there. So well, in fact, that they've earned geographical protection from the French government, like champagne and Roquefort. Fertile waters from salt marshes, rivers, mudflats, and estuaries provide a varied and abundant food supply for the filter-feeding mussels—which all contribute to their creamy, sweet flavor and vibrant, saffron-yellow flesh.
As these mussels are not currently available in North America, cooks such as New York-based French chef Daniel Boulud gets the next closest thing: mussels from farms using the old sur bouchot method (for Boulud, it's a farm on Prince Edward Island). "The traditional aquaculture technique keeps them sweeter, cleaner, more firm and delicate," he says.
But unlike these, and other mussels cultivated on ropes suspended into deeper, and often less-fertile waters, mussels grown in Norman tides are exposed to the open air for a larger portion of their lives, requiring them to remain tightly closed and healthy for long spells out of the water. In other words, they are sturdier, which makes them particularly well-suited to shipping across the ocean. Now if only we could make that happen.