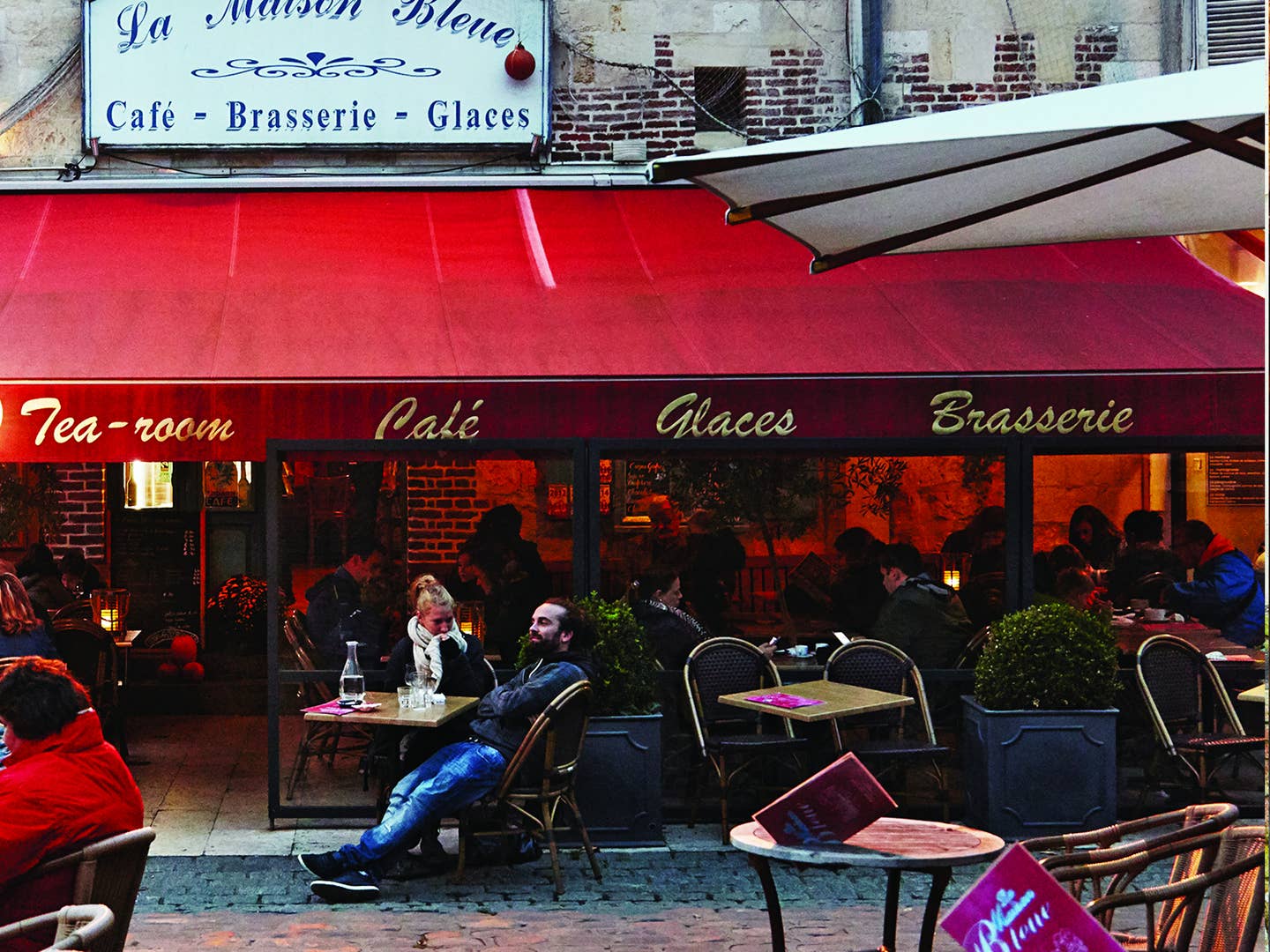 Travel
The Eater's Cheat Sheet to Normandy
Home to calvados, cider, and Camembert, this charming little corner of France once welcomed in the country's renegade Impressionists and still holds some secrets—if you know where to look
Populated with apple orchards, calvados-swilling locals, and many a wheel of Camembert, Normandy is impossibly bucolic. Like something out of an Impressionist painting, this northwest corner of France was, indeed, ground zero for painters like Monet, Courbet, and Renoir in the movement's heyday. Today, handmade Camembert and small-batch cider is rarer than in the 19th century, but glimpses of Normandy's heritage can still be found—provided you've got an expert guide. Here's our cheat sheet to the region's treasures, breakfast pudding to wild mushrooms. And to dig deeper, read our full feature on how apples rule Norman cuisine.
Out-of- the-way locals' restaurant
The woods surrounding the Manoir de Lys, a tranquil, stylish hotel nestled away in the Andaine Forest, are full of wild mushrooms, which feature heavily at the hotel's restaurant.
Famous quote about the region by a local
"It is beautiful here my friend; every day I discover even more beautiful things. It is intoxicating me, and I want to paint it all—my head is bursting."—Claude Monet
Quintessential dish
Teurgoule, a kind of baked rice pudding-porridge hybrid flavored with cinnamon that locals eat for breakfast.
Hotel worth a splurge
La Ferme Saint Simeon is a gorgeous inn with an apple orchard on the edge of Honfleur where the impressionists once stayed and painted. The artist Eugene Boudin once described it as "the most ravishing spot in the world," which remains true. Try to book room 22, where Monet used to stay.
The one phrase to know in the local language
Un trou Normand, s'il vous plait! (One mid-meal calvados, please!)
Best village to explore
Vimoutiers, which is located five miles from the ancient hamlet of Camembert, is somewhere between a village and a small town—and full of the sort of bakeries, cafes, and brasseries you dream of finding in rural France.
Best local market to explore
Don't miss the grey shrimp (crevette grises) at the fish market in Trouville.