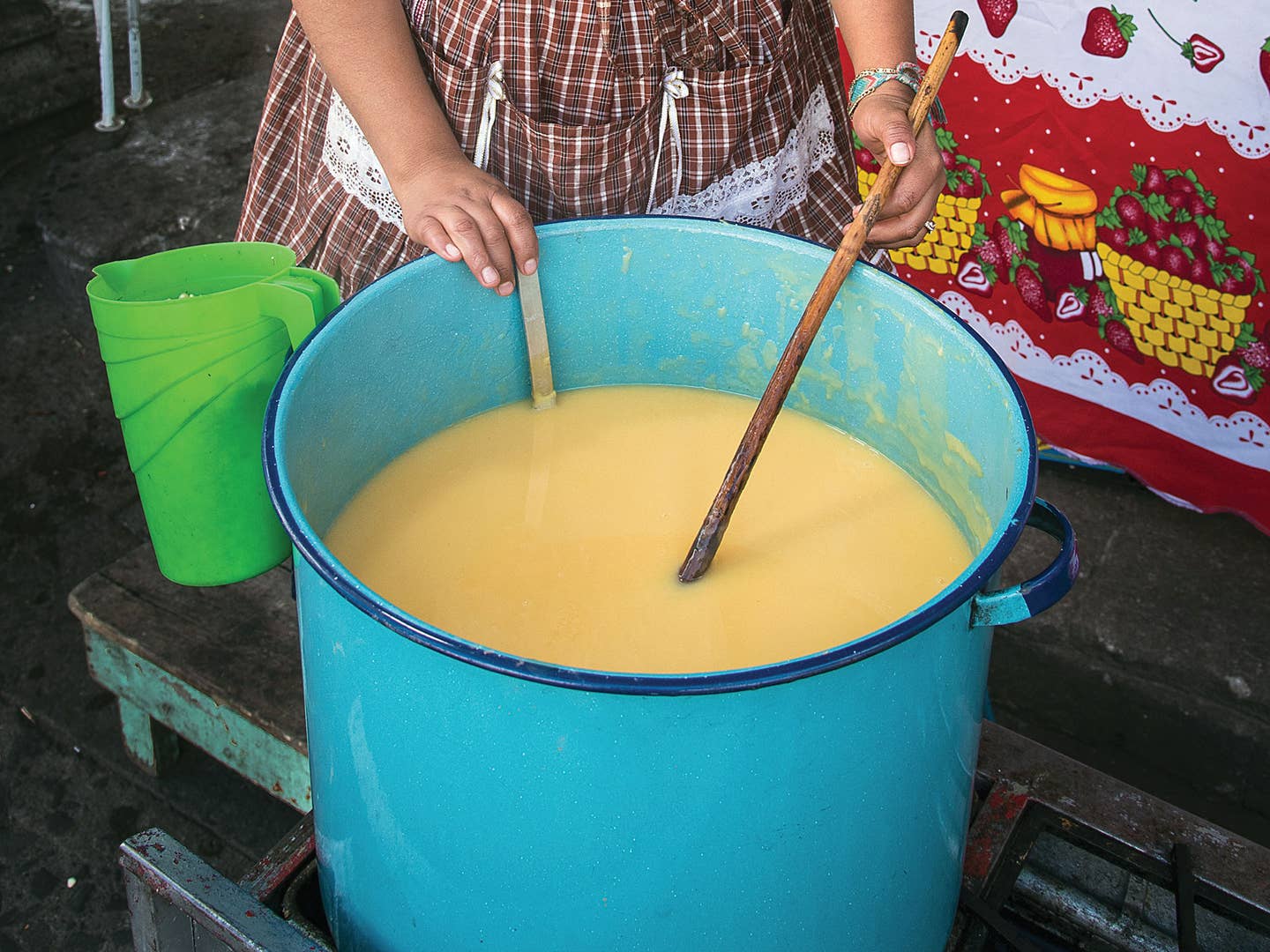 Culture
Open-Fire Cooking is Full of Tradition—and Health Hazards
In many developing countries, cooking over an open flame is part necessity, part culture, but lack of access to safe stoves causes respiratory issues around the world
In a report for National Geographic, Michelle Nijhuis notes that around three billion people around the world—over a third of the global population—use open fires as their primary means of cooking. And since many of these people are living in developing countries, they often don't have the means necessary to ensure that they have proper ventilation in their homes, which can lead to a wide variety of adverse health effects.
"The first thing we swallowed every morning was smoke," Marco Tulio Guerra, a native of rural Guatemala, tells Nat Geo. In places like rural Guatemala, open-fire cooking is often a necessity, as many households are unable to afford fuel for safer gas ranges. Wood-burning open fires give off the same mount of smoke as 20 packs of cigarettes per hour, which makes smoke inhalation a major health risk in poorly-ventilated homes. According to the EPA, smoke inhalation can lead to heart and lung diseases, as well as a long list of respiratory problems. However, health concerns aren't the only negative byproduct of cooking with an open fire—the demand for firewood exacerbates an already serious strain on local forests, and the smoke emissions contribute to global warming.
Nijhuis reports how organizations are improving access to safer, more efficient ways to cook food.
One such organization is StoveTeam International, a group that helps entrepreneurs create factories in developing countries so that families can have access to cooking stoves. These factories create jobs and allow families to be less reliant on traditional open-fire stoves—to an extent. To many, live-fire cooking is an essential food tradition, and some families, many of which have been cooking over open fires for generations, are often reluctant to part with their open fire stoves, despite the health risks.
Radha Muthiah, CEO of the Global Alliance for Clean Cookstoves, explains that because of the varying cultural and geographical features of different countries, it's difficult to find a stove that works universally for each and every household. But the work continues. GACC has recently helped fund two retail stores in Guatemala that offer a wide variety of stoves and fuels so families can find the combination that best suits their needs.