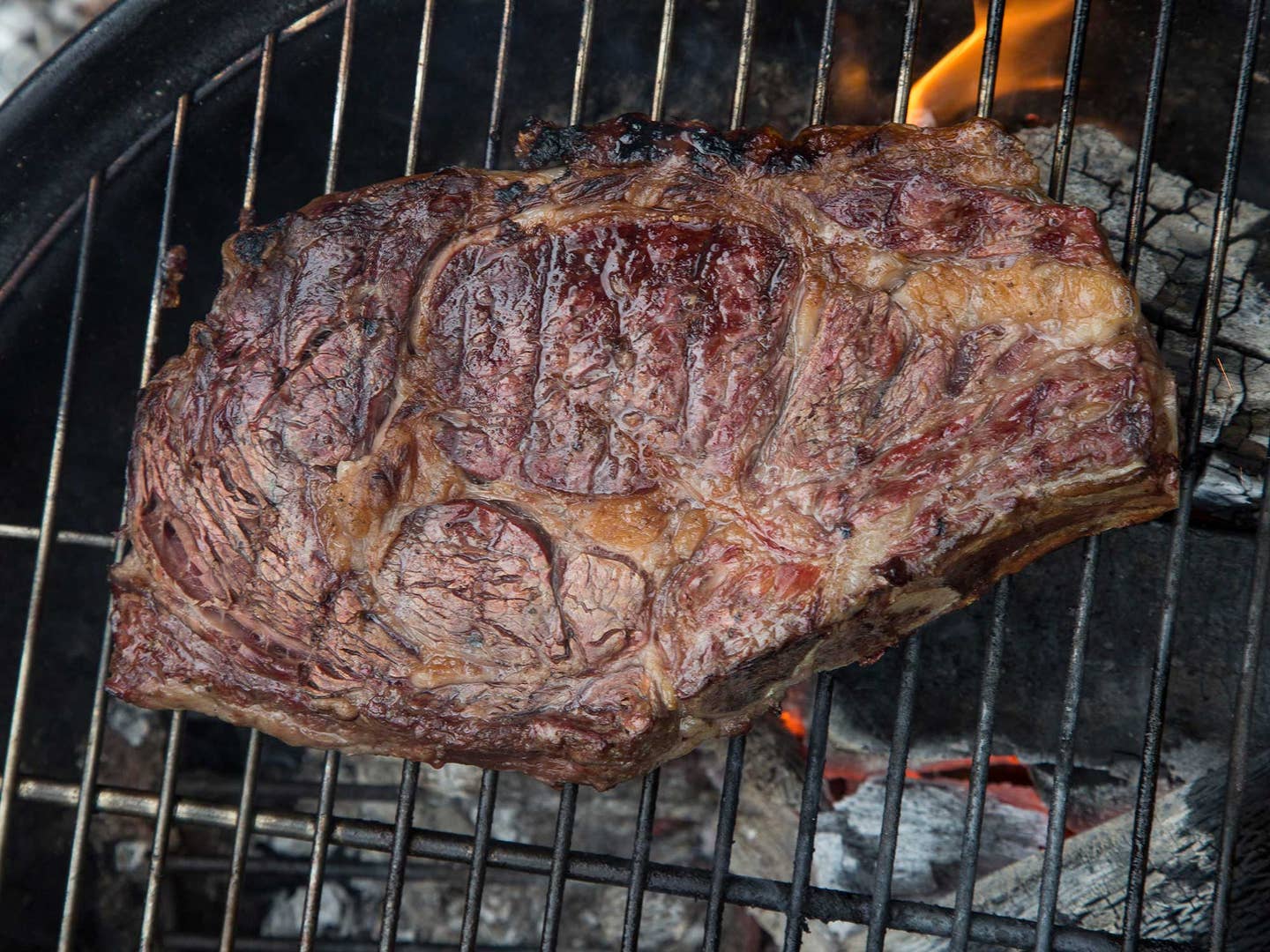 Techniques
Watch: The Primal Allure of Cooking Over Open Flame
A live fire feast in Portland shows how nuanced the art of grilling has become in America
Video: Delicious Contents
Cooking meat over open fire is ancient and universal, but our modern strain was literally Columbused—it traces to the pit cooking over smoke-producing green wood of the Taíno people noted by the colonizer of Caribbean islands. Enslaved cooks from Africa became the masters of smoke in America. At Feast Portland in September, a tasting event called Smoked! had chefs from the city and all over grilling things over different charcoals in a seeping drizzle.
Portland was an apt place. If anyone is responsible for the grill in every American backyard it's James Beard, who was born here in 1903. He grew up listening to his father's stories about seeing native Tillamook people cooking salmon in alder-wood cages over live coals, and helped his mother build fires on the beach south of Astoria for roasts of freshly dug clams. Beard wrote four books about outdoor cooking—they became stained, sun-faded manuals for the generation who returned from World War II, bought ranch houses in subdivisions, and built elaborate brick-barbecue centerpieces for their patios.
Smoked! showed off how nuanced grilling has become for this generation. Chefs including Chris Cosentino, Alon Shaya, Hugh Acheson, and Nong Poonsukwattana grilled over coals producing a variety of flavors: delicate or resinous, sweet or acrid. Nothing was more perfect than eating smoky meats in Portland rain.