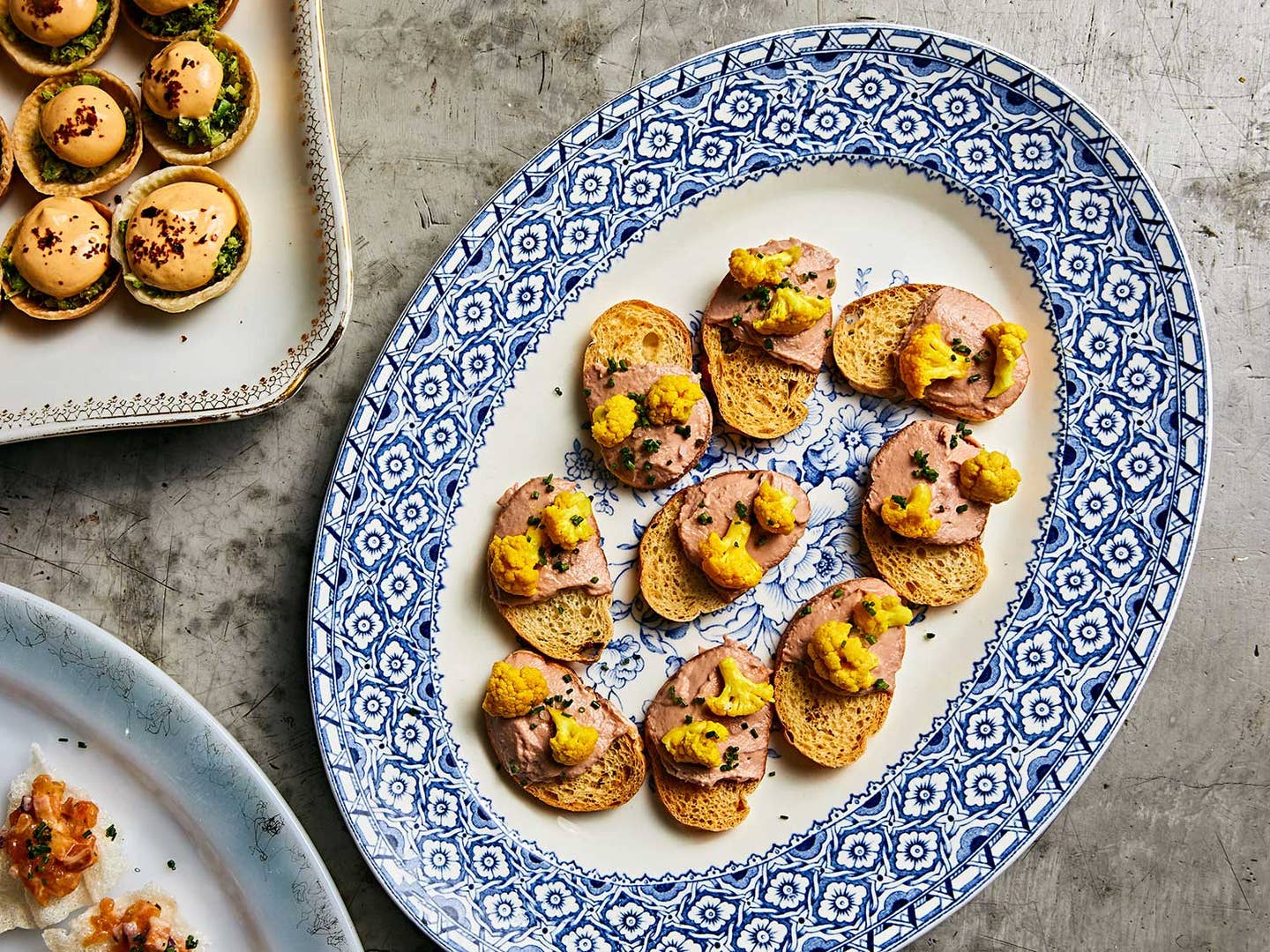 Culture
25 Years at the Top: Gramercy Tavern
Celebrating the New York institution's 25th anniversary in the SAVEUR test kitchen showed us what makes the restaurant truly special
In the hospitality business, longevity is rare. The restaurants that endure long enough to become institutions have to weather everything from constantly changing food trends to major economic shifts—and evolve along the way without losing what made them so special in the first place. So it's worth celebrating when a restaurant hits a milestone like 25 years, which New York City's Gramercy Tavern did this year.
Opened by Danny Meyer with founding chef Tom Colicchio in 1994—a decade before the first Shake Shack—it's been a perennial favorite among New Yorkers and a destination for visitors from all over the world. When chef Michael Anthony took the helm in 2006, he vowed to protect the core elements that made Gramercy Tavern so beloved, and under his leadership, the restaurant continues to be revered among diners and chefs alike. "What I'm most proud of is for the generations of people who went through [the restaurant], it still looks the same and feels the same, but not a day goes by when we don't challenge ourselves," says Anthony. "I ask my staff to come in every day and add to the story of the restaurant."
That story continued when Anthony, along with sous chef Aretah Ettarh and longtime Gramercy Tavern pastry chef Miro Uskokovic, brought the restaurant to the SAVEUR test kitchen to mark not only their 25th year, but also SAVEUR's quarter-century as a magazine. At a table full of old friends and new, including SAVEUR founding editors Colman Andrews and Dorothy Kalins and current editor-in-chief Sarah Gray Miller, it was apparent that what sets Gramercy Tavern apart is not its storied history or now-iconic name—but the people committed to continuing its legacy of excellence.