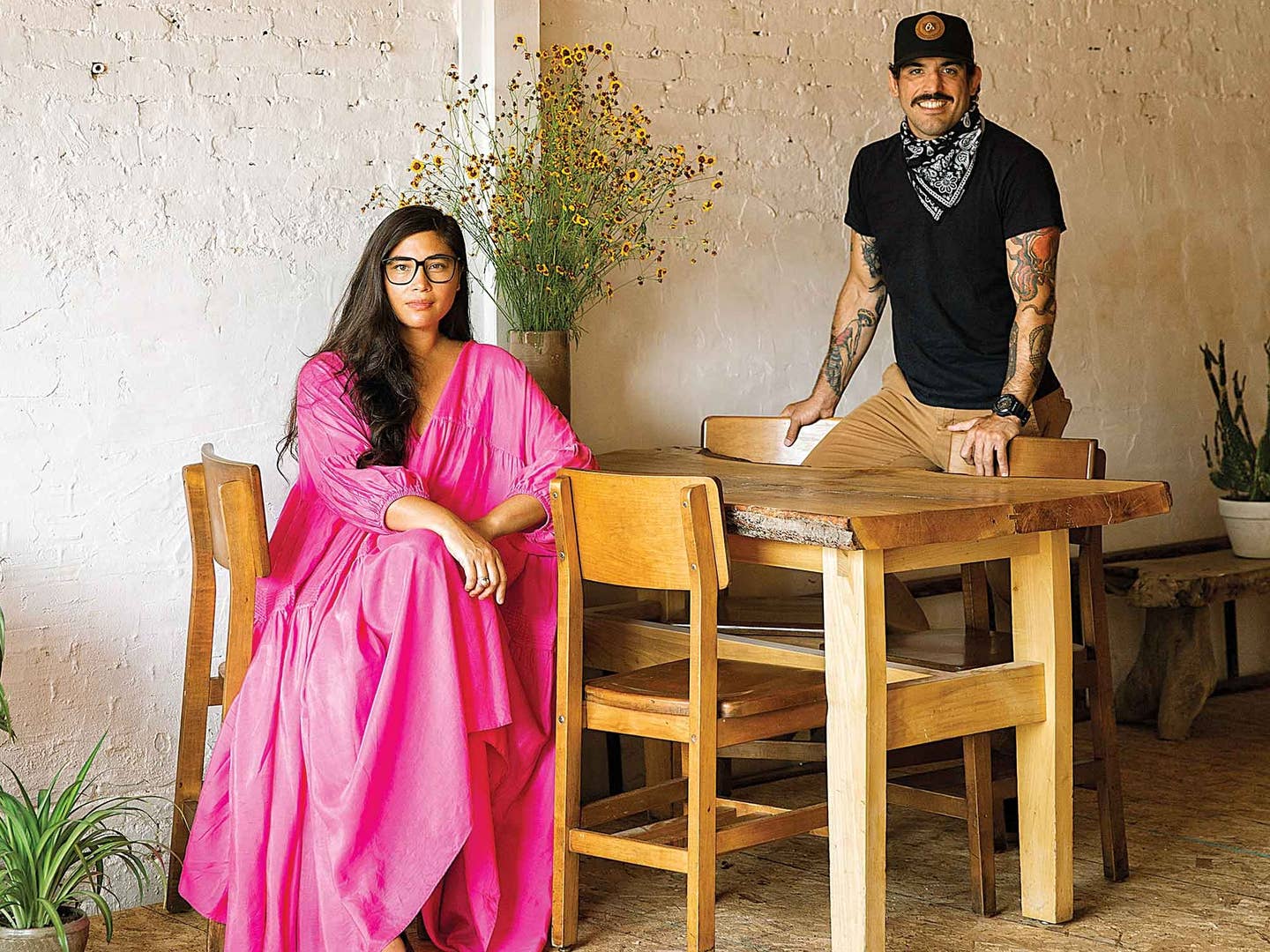 Culture
The Most Interesting Woman in the Restaurant Business…
…is Baltimore's Lane Harlan.
Filmmaker John Waters is a regular at Lane ­Harlan's venues. So is former Maryland governor Martin O'Malley. Harlan's mezcaleria, Bar Clavel, and her speakeasy a block down the street, W.C. Harlan (@wcharlan), sit far north of Charm City's fancy Inner Harbor dining scene. Eight years ago, when the now-33-year-old entrepreneur and her musician husband, ­Matthew Pierce, stumbled upon the empty corner building near their ­apartment—and Interstate 83—no one would have guessed that this block might become Baltimore's hottest place to eat and drink.
Inside the tiny W.C. Harlan, crystal chandeliers and aged mirrors sparkle against worn, unpainted walls. Bar Clavel feels like a watering hole you'd discover in Mexico, with string lights criss­crossing the ceiling, and a carefully curated mezcal selection perched atop wood-plank shelves behind the bar. Here, Sinaloan chef Carlos Raba (also Harlan's business partner) turns out fresh seafood ceviches and handmade tortillas filled with lamb, beef, or huitlacoche. The house margaritas are, of course, killer.
So, how did Harlan—a college dropout, with no formal culinary education or restaurant experience—get the whole atmosphere thing just right, racking up two nominations in the James Beard Awards' "Outstanding Bar" category along the way?
"I'm something of an autodidact," she confesses. "I get obsessed." Mezcal captured Harlan's attention during what was supposed to be a vacation to Oaxaca. "I went down that wormhole really hard." Then came sake. "It bothered me that I didn't know anything about the stuff," she recalls. Cut to two weeks in Tokyo.
In 2018, Harlan and Pierce launched Fadensonnen, with a sake bar upstairs and a beer garden below. ("Matthew's dream," she admits.) Their most recent venture went in next door: The natural-wine shop Angels Ate Lemons, established late last year. The couple is sticking with the neighborhood. Both new places are just four blocks from the first one.
Intellectual curiosity continues to dictate this iconoclast's path. "We'll eventually nixtamalize corn for our own masa at Clavel. I'd also like to make the fermented pineapple drink called tepache," Harlan says. "I still have so many more plans!"