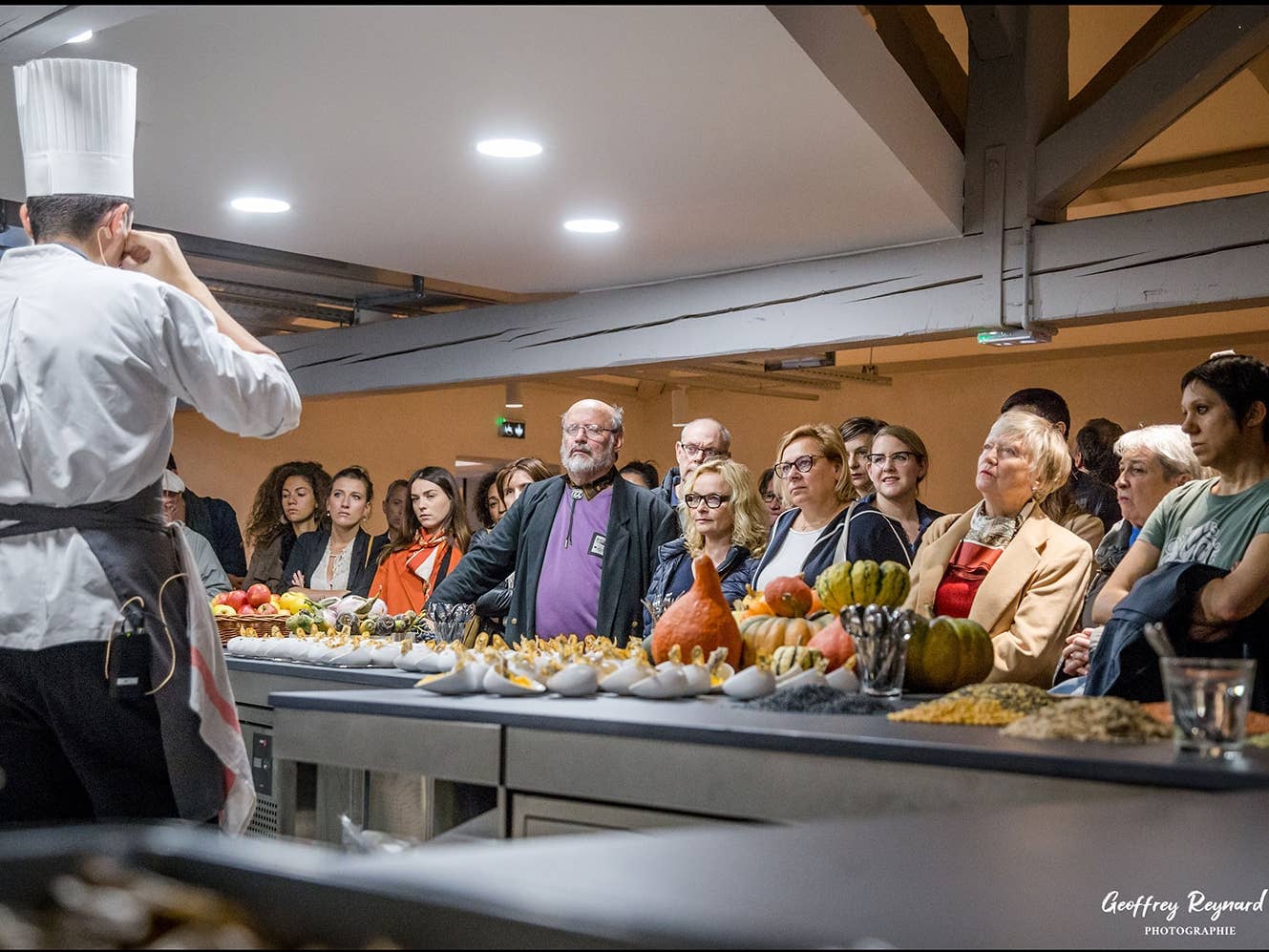 Travel
Lyon's New 'Cité Internationale de la Gastronomie' Leaves Some Visitors Hungry
Before spending your euros on this much-ballyhooed attraction, check your expectations.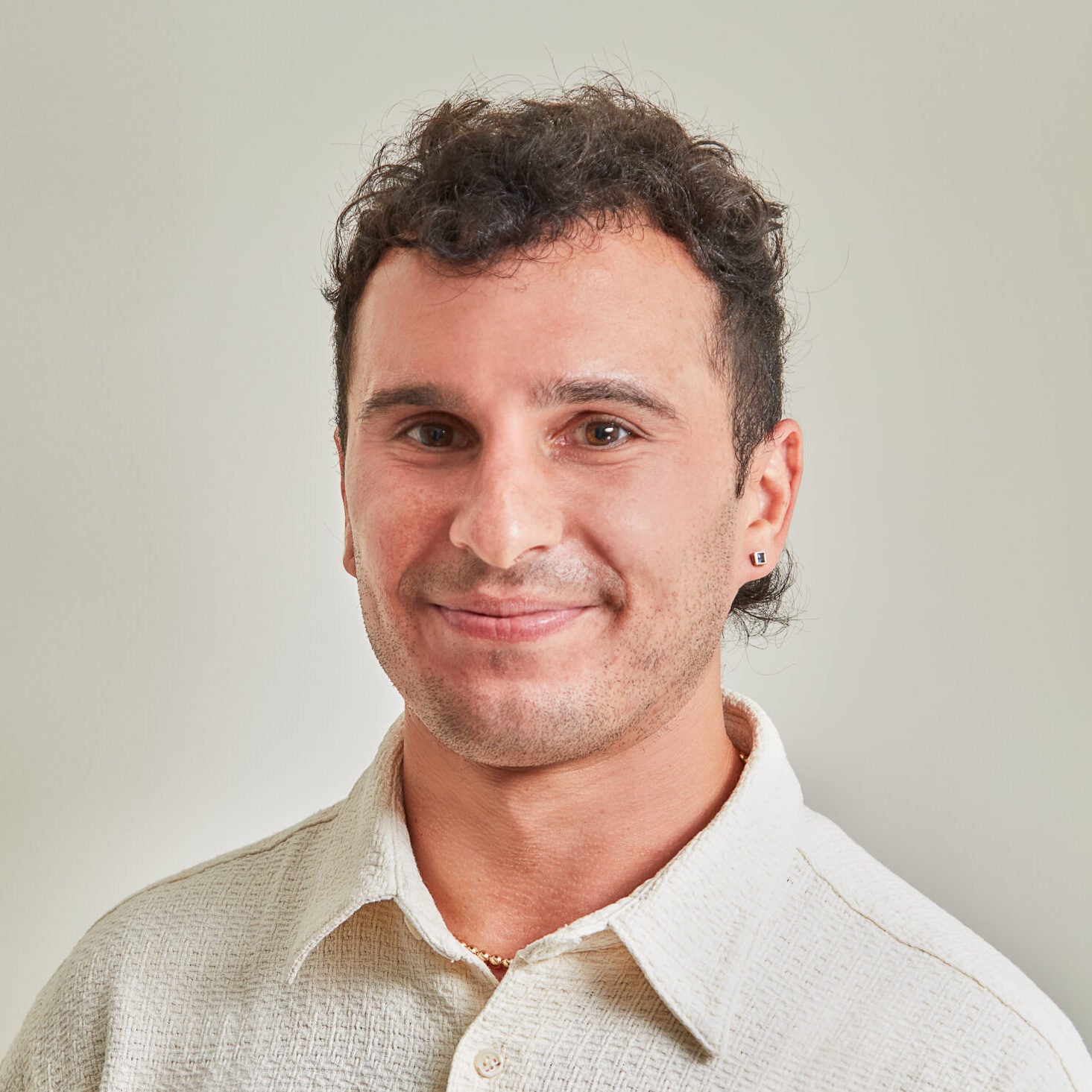 ---
As far as food museums go, the stakes couldn't have been higher. Lyon, the culinary capital of France, was finally getting a Cité Internationale de la Gastronomie ("International Gastronomy Center") to celebrate its hallowed food culture—which brought us Paul Bocuse, bouchon-style dining, and dishes like quenelles in Nantua sauce and salade lyonnaise—and share it with the world. But from the moment the cité opened on October 23, visitors have been bickering over whether it lives up to the hype.
First, what does impress: The newly renovated complex occupies a 42,000-square-foot swath of the Hôtel-Dieu, a stunning UNESCO-protected building that served as the city's main hospital for the better part of nine centuries, closing in 2010. It sits on the edge of the Rhône in the heart of the old town. When you walk through the main entrance, the first thing you notice is a jaw-dropping 105-foot dome, nearly 500 years old, from which 13 gigantic spoons hang suspended in a circle. A number of online reviews by locals say it's worth visiting the museum to catch a glimpse of this ancient architectural marvel alone. The dome competes for attention with a wall of intricately painted urns from the hospital's original 17th-century apothecary, which marks the first stop of the visit, memorable by all accounts. "Gastronomy was extremely important in the history of the hospital because, for centuries, food was the medicine that doctors used to treat patients," said Florent Bonnetain, director of the center, in a phone interview.
After reading up on medicinal herbs and early modern medicine, you'll move on to the Bon Appétit room, where food-obsessed francophiles can view Paul Bocuse's cooking range and get an overview of local gastro-celebrities such as the Mères Lyonnaises ("Mothers of Lyon"), a cadre of female chefs who, beginning in the 18th century, struck out on their own and laid the groundwork for the city's refined comfort-food cuisine that remains a mainstay of bouchons (raucous old-school taverns). So far, so good.
But the exhibit begins losing steam in the subsequent "À Table" and "Atlas" exhibits. Here, touchscreens are swiped this way and that to reveal historical and nutritional information on a range of meats, dairy products, insects, fish, and produce, plus recipes for international dishes like paella, couscous, haggis, and tamales. Needless to say, if you are an avid devourer of food media and love taking a deep dive into cooking projects, this ultra-basic material is yawn-worthy, patronizing even, regardless of the nifty graphics.
Conspicuously absent throughout is, well, food—unless you opt for a supplemental (as in, for a fee) chef-led tasting workshop, also geared toward beginners, on ever-changing themes ranging from modern Spanish cuisine to cooking with grains. In online reviews, cooking newbies and families with kids rave about these classes; more seasoned culinarians, on the other hand, leave unimpressed—lots of smoke and mirrors but little memorable substance, regardless of the topic. Bonnetain noted that the format and content of the workshops will be more varied in the future, with plans for demonstrations by local artisans (bakers, sausage makers, etc.). There will be plenty of sushi and sake on the docket this year (Japan is the cité's country-in-residence for 2020), but some of these additions seem thin and—not to mention beside the point in a museum meant to celebrate Lyon's culinary heritage.
By now you're probably wondering, how does this "gastronomy center" get away with forgoing a closer look at the culture of this famed region for such entry-level material? The short answer is, sometimes it doesn't. At the time of writing, the average Google review for the center was 2.6 (out of 5) stars, and TripAdvisor's average is three stars, a rating most pommes frites joints in Lyon easily exceed. Some reviewers extol the facility's "well-designed play area," "interactive screens," and "beautifully renovated building," but the negative reviews are (as always) far more colorful. "Gastronomy?? I do not know where. Just some long halls and empty corridors," chides one recent visitor, while another calls the tour the "worst 'cultural' (if one dares to use such a word for this type of place) experience we've had since… forever."
Above all, sticker shock is the main gripe. It costs €12 (which is roughly $13, according to exchange rates at time of publication) to see the permanent exhibit and another €12 to participate in the tasting, which includes a beverage but not enough food for a meal. Spring for a guided tour, and you're out another €7. (For perspective, entry into Lyon's most popular museum, Musée des Confluence, costs €9.) Bonnetain acknowledged that the prices are higher than average but also notes that many museums receive government subsidies. "We don't have those here—it's a fully private project, even if the initial investment was from public services," he said.
Bonnetain did, however, level a bit with the the peeved reviewers. "To the ones who say [the exhibit] is too digital and a bit short on content, I could agree with that, because the topic is so huge. Especially in Lyon, we have a lot of people who are very aware of that history, so when they come here, they've probably seen better things," he said.
Perhaps a €31-a-pop experience would be more palatable if you knew part of the proceeds were going to a good cause—after all, a brochure for the venue asserts that "good food and healthy eating should not be reserved for a small portion of the population." But surprisingly, the *cité* doesn't engage in any community outreach related to hunger, sustainability, malnutrition, or other issues that plague Lyon and beyond. "It's too early for us to think about this, for now," said Bonnetain.
But he's confident that these are all growing pains. "We're always listening and trying to make improvements," he said. "Now we just need some time to let the cité develop."