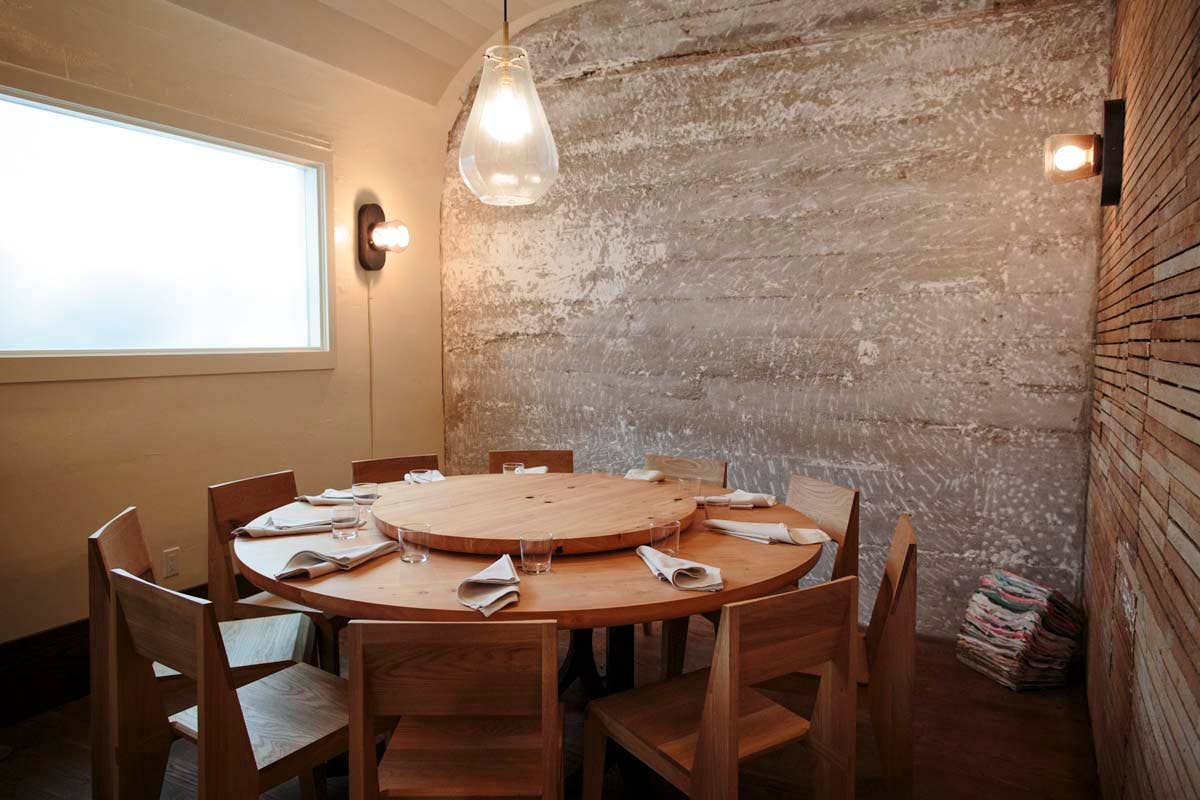 Culture
The Return of the Banquet
How San Francisco restaurant The Progress is changing large-format dining
Small plates are cruel. First, and most obviously, they are small. We gluttons finish them quickly; asking for seconds isn't an option, especially when you're eating somewhere particularly stylish or expensive.
They also turn sharing into a practice in pie charts. When a passed plate reaches your personal space, you must consider both algebra and geometry: You have been allotted one sixth of this dish; there are four charred carrots. You spend more time estimating portion size than you do listening to your neighbor's story.
Sharing has become de rigeur in restaurants, but sharing is tiring, and leaves us quibbling over bites. We eat one sixth of six different dishes but never feel satisfied. One begins to dream of a world where fractions don't exist.
Luckily, that world has come to life in Stuart Brioza and Nicole Krasinski's new San Francisco restaurant, The Progress, where family style is the only style: sharing is required, but everyone gets a full serving of every dish that hits the table. They do the math for you, and scale up portions according to party size.
Large-format dishes are nothing revolutionary, as proteins to share seem to be everywhere (roast chicken for two, whole salt-crusted fish, porterhouses). Small plates live on as sides and starters. But this sort of dining—Brioza refers to The Progress as a "banquet restaurant"—where large, composed dishes are shared, feels new; it feels like a relief.
Here's how it works: The "menu" at The Progress is actually a checklist; your table confers and chooses six dishes from about fifteen savory options. Everyone gets to choose their own dessert; Brioza and Krasinski understand that the last course is the most personal.
Once your table has made its decisions, the work is over. "Then you move on to the fun part," says Brioza. When a platter of food lands on the table, "everyone knows what to do—it just brings people together, the little act of everyone diving in. It brings the table to the food," instead of vice versa. It feels like an expertly-planned dinner party, where the food acts as a conduit for human interaction rather than causing stress or confusion.
Brioza and Krasinski are already well-known for their dim sum-style restaurant, State Bird Provisions, which is sidled up next door to The Progress. Whereas dim sum can feel like a communal free-for-all, the banquet-style setup maintains a certain sense of calm; the energy inside the restaurant is buzzing and convivial but never chaotic.
Even the serveware serves the communal theme. Every piece is made by Mary Mar Keenan (you can buy them on her website): lots of shallow platters and wide bowls in neutral tones. Brioza defines comfort food as "the sort of thing you can drag a utensil through"—these dishes are made for it.
When I visited The Progress in December, the course that evoked the most caveman-like reaction was a plate of soft, flaky, charred roti, folded like a row of handkerchiefs atop a pool of some sort of goat cheese-ranch dressing hybrid, with a canopy of sunchokes.
We tore into them (literally), ripping roti and dragging each fragment through sauce. Getting an actual serving of everything (a whole dumpling! an entire pancake! more than a teaspoon of fresh ricotta!) felt like what I imagine being on one of those Oprah surprise-giveaway shows is like, only a little less hysterical.
I'm hoping that more restaurants will recognize the benefit of this format, and that sharing will become a little less painful for us all. Until then, I'll take a stab at these roti, and invite just the right people over to my apartment, and tell them all to use their hands.
The Progress
1525 Fillmore St, San Francisco, CA 94115
(415) 673-1294