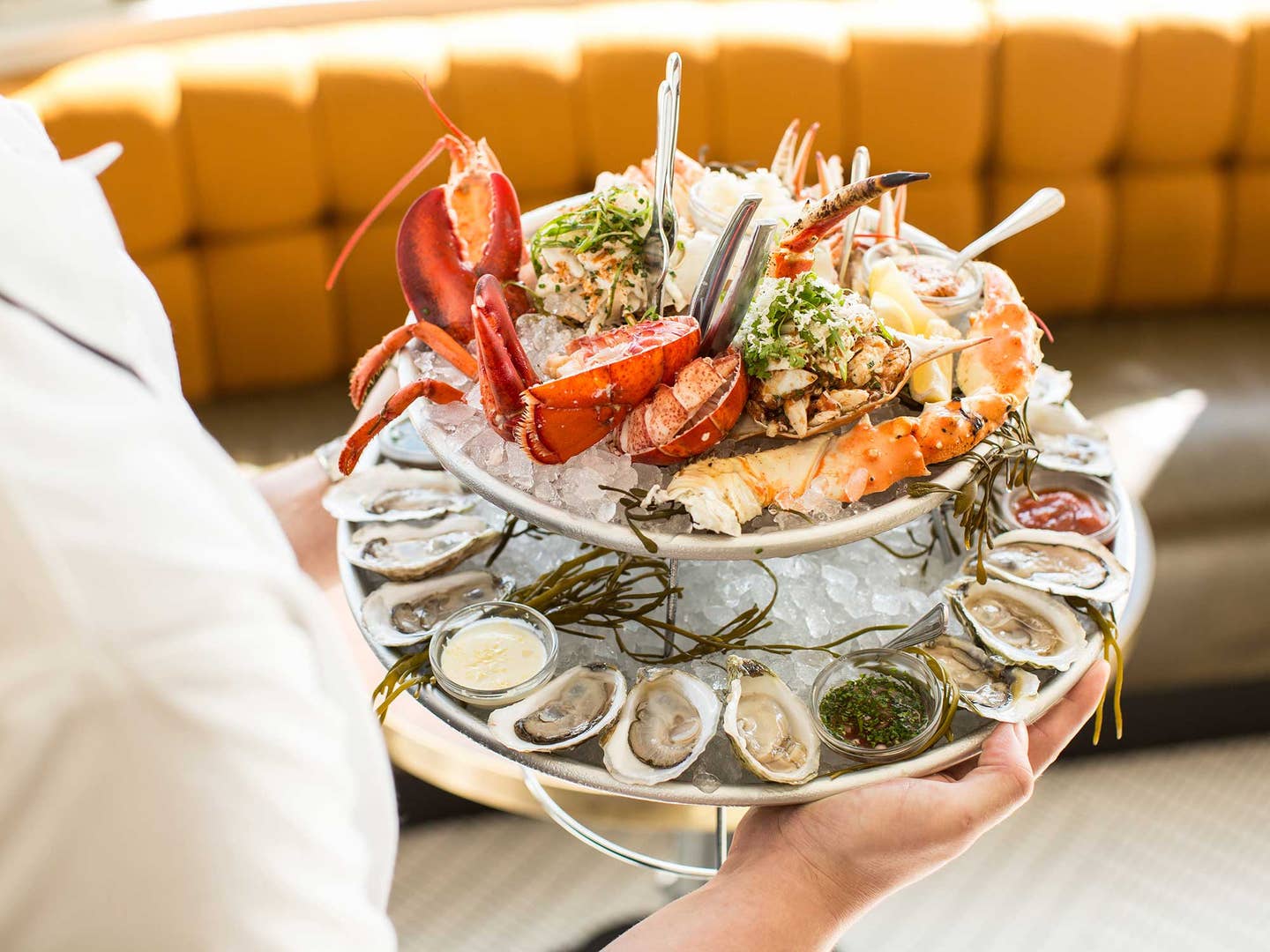 Travel
8 Exceptional Places to Wolf Down the New, Delicious Breeds of Southern Oysters
The Southern oyster has finally gained a rightful place on the raw bar with the best of the East and West Coasts. Here's where to taste America's new breed of bivalves
After several blows to the South's bivalve populations—2010's BP oil spill, algae woes, drought—the tide is finally turning for many coastal towns where oysters are an essential aspect of regional identity. For the first time since the 1970s, Southern oysters are being identified by their specific waters of harvest rather than being lumped into a single, broad category like "Gulf" or even "Louisiana."
As the movement finds its way onto menus, oyster lovers can celebrate the nuance of everything from Alabama's buttery, creamy Murder Points to Galveston Bay's grassy, briny Pepper Groves. Furthermore, chefs are no longer simply Rockerfeller-ing or battering every half-shell that comes down the line. Instead, they're paying serious attention to the oyster's natural flavors.
Below are a handful of the restaurants where Southern oysters are plentiful, and the value of their singular identity is downright revered.
Ford Fry's first hometown restaurant arrived with a wisp of nostalgia, imploring diners to "make haste with leisure." This means lingering over an impressive selection of Gulf oysters, including Southern Pearls from Bayou La Batre in Alabama and Sea Wings from Texas, which are a happy hour steal at $1.45 a pop. Don't miss the ornate seafood tower gilded with piles of iced-down shrimp, lobster, clams, crabs, scallops, and—yes—oysters.
3258 Westheimer Road
832-942-5080
Melissa Martin, Curious Oyster Co.'s proprietor, is the granddaughter of an oysterman and an expert on Cajun cuisine. South Louisiana's brackish water may as well run through her veins. Located inside Central City's Dryades Public Market, Curious boasts one of New Orleans' most diverse selections of raw oysters, some of which appear in Martin's famous oyster stew. Commit to trying all 33 varieties and you'll be inducted into the 33 Oyster Club with a keepsake journal.
1300 Oretha Castle Haley Boulevard, Dryades Market
For four generations, the Ward family of 13 Mile Seafood has tonged for oysters in and around Apalachicola, supplying restaurants like The Owl Café with some of the country's sweetest oysters, which are deep-fried and served with a Dijon horseradish dressing. But, for context, first-timers should experience the region's crown jewels raw alongside their crunchy cooked counterparts.
On any given day, The Optimist's menu lists ten-plus varieties of Gulf, East, and West Coast oysters, which are served raw or wood-fired at the overflowing, octopus-adorned bar alongside a palette of accoutrements: mignonette, cocktail sauce, hot sauce, grated horseradish, and house-made saltines. Be sure to taste the Isle Dauphins from Alabama and Petite Beaches from Virginia.
914 Howell Mill Road
404-477-6260
A relative new kid on the block, 5 Point is an ideal location for whiling away a weekend afternoon with a pint of beer and a dozen raw oysters, all of which are from Southeastern waters. (Naturally, Alabama appellations are prominently featured.) Dig into the silly, but well-executed Oyster Rock 'n Roll, a sushi roll filled with fried oyster, bacon, spinach, cream cheese, asparagus, jalapeno, and cilantro sambal mayo.
1210 20th Street South
205-918-0726
A stately new restaurant in Uptown New Orleans, Kenton's seamlessly entwines a top-shelf whiskey list with a lovely seafood-weighted menu. The snug oyster bar provides a steady stream of the plump raw oysters to a crowd of cocktail-drinkers, but it's the wood-fired iteration adorned with smoked onion, country ham, and salsify that begs notice—and another finger of bourbon.
5757 Magazine Street, Suite A
504-891-1177
Yes, Kentucky is landlocked. And yes, Louisville's famous rolled oyster is more a seafood-stuffed baseball glove than an expression of Southern elegance. But at 701 Fish House, the Bluegrass State's oyster-slurping reputation is being reimagined with a selection of broiled oysters served with bourbon cream or "NOLA-style" with 701's house butter, Romano cheese, garlic, and herbs.
200 Commerce Drive
270-735-9648
Most cities count themselves lucky to have one, maybe two great oyster bars. Other places, like Charleston, play host to a plethora. One of those, The Ordinary—humble in name, but not in stature—is a soaring "oyster hall" located in a former bank building. A happy hour steal at $1.50 a piece, raw oysters draw in the crowds, but it's the crispy oyster sliders and broiled oysters with green garlic, ramp, and Parmesan that makes this institution no-so-ordinary.
544 King Street
843-414-7060