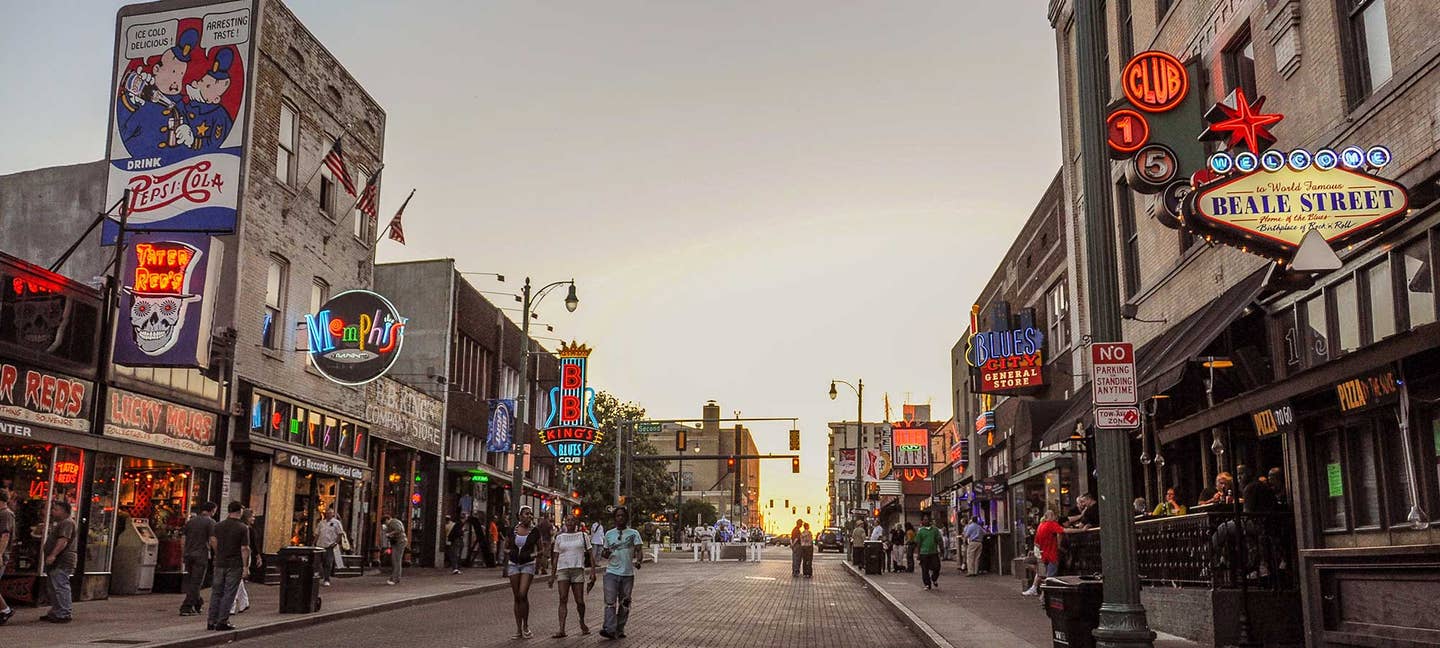 Culture
5 Reasons the SAVEUR Team is Headed to Memphis
This year, the Blog Awards are happening in Memphis, and we couldn't be more excited
Plenty of our favorite food cities are located in the South. We'll line up for Frito pie in Austin, crawfish in New Orleans, and fried chicken in Charleston any day. But Memphis is the latest city that has won our hearts for its incredible soul food as well as the soulful, neighborly people that keep the city's restaurants running and help define its foodways. Here are five reasons why we chose Memphis to hold our 9th annual SAVEUR Blog Awards on November 7th - 9th, 2018:
It's More Than Just Blues and Barbecue
The city does rightfully have a reputation for some of the best smoked meats and sides in the south. Establishments like Central BBQ, part of the city's heartbeat since 2002, turn out tender dry-rubbed, hickory and pecan-smoked brisket and a smorgasbord of sauces from vinegary to spicy to sweet. But Memphis' dining and drinking options have grown steadily in recent years, now including a mix of hip and elegant restaurants and bars, as well as internationally-inspired dishes and menus that command attention. And at Catherine and Mary's, refined regional Italian food comes with a hint of Southern flavors (think crispy fried chicken skins and agnolotti with octopus and ramps). At The Liquor Store, cocktails run the gamut from Mexican micheladas to matcha milk punch.
But Also, There's Some of the South's Best Soul Food
Meat-and-threes are the iconic soul food restaurant of choice in Memphis, where orders often come compartmentalized as a brick-sized protein and a few cups and bowls filled with delicious sides. Classic spots like Alcenia's in the Pinch District, Soul Fish, The Four Way, and the Little Tea Shop feature southern favorites like catfish, fried chicken, porky collard greens, and fried green tomatoes. Newcomers like Michael Hudman and Andrew Ticer's Hog & Hominy add updates like biscuit gnocchi and peanut butter and banana pie into the mix.
Equality Around the Table
As a magazine and site focused on international food traditions, SAVEUR believes that supporting diversity in the food world (and everywhere) is crucial in our industry and communities. Memphis, the site of Dr. Martin Luther King Jr.'s assassination and the location of the National Civil Rights Museum today, has a monumental place in the civil rights movement. The museum houses 260 artifacts and 40 interactive stations which teach about our country's civil rights history, and many of the city streets are adorned with artworks portraying moments important to the movement. But we love that you can also taste and see the sense of equality and unity in the Memphis restaurant scene. Since 1946, The Four Way has had a history of feeding everyone, including Dr. King's during the American civil rights movement, and still continues to do so. Memphis has been recognized as an opportune place for black-owned businesses, and Black Restaurant Week is one of the city's many efforts to raise awareness and support minority-owned eateries.
"Out with the old" is not a phrase acceptable to Memphians. From visiting Graceland, the home of Elvis, to seeing the ducks march through the Peabody Hotel lobby since 1940, there is much to do in this town that honors history and tradition. On the food and spirits front, you can visit spots like Old Dominick Distillery—with a family story dating back to 1866—or The Arcade, a diner said to be the oldest restaurant in Memphis still serving country biscuits and pancakes since 1918.
Locals are mighty happy these days about the boom of new restaurants. Some, like Lucky Cat Ramen, began as pop-ups and moved on to brick-and-mortar spaces. Others, like Ryan Trimm's Sweet Grass, just keep adding on: in this case, the space added a raw-bar to their existing lowcountry restaurant. Finally, food-hall-style spaces like Crosstown Concourse house rotating vendors like Mempops, handcrafted popsicles made with local ingredients like peaches and cream and watermelon basil.