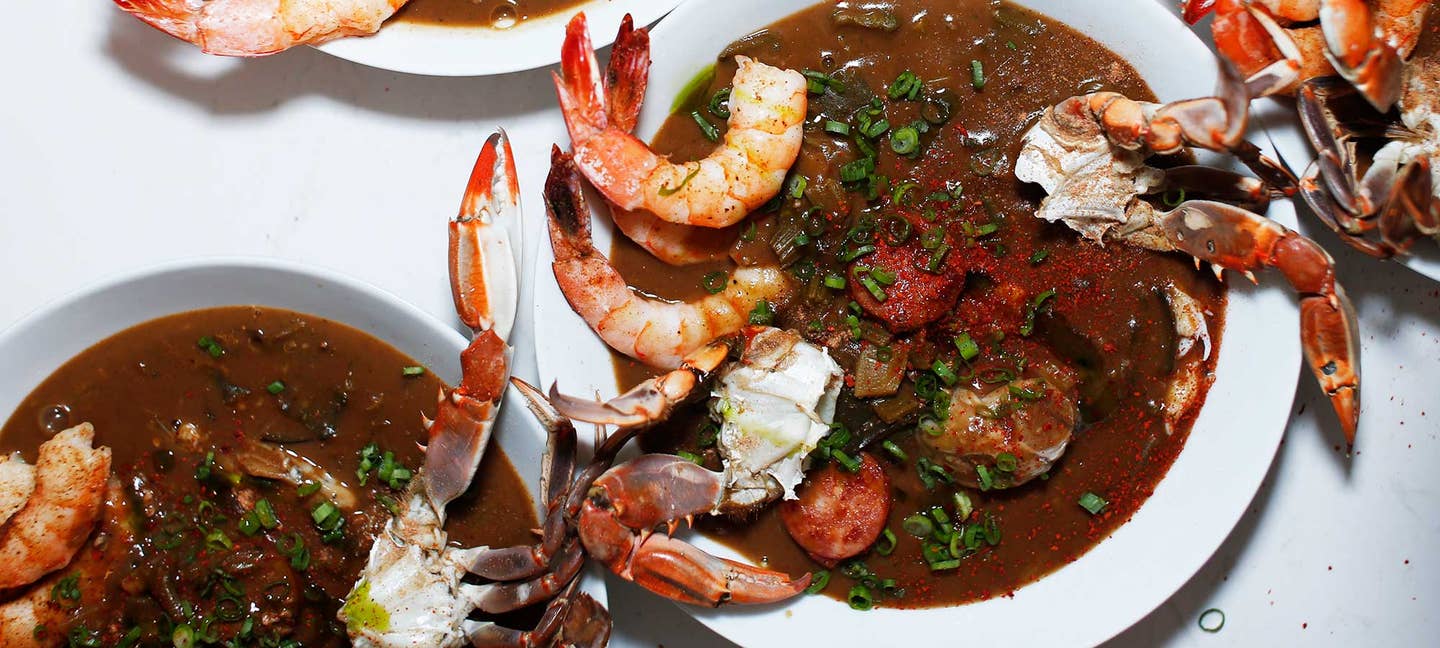 Culture
Bringing New Orleans Cooking (and Cocktails) Home
Beloved cocktail and oyster bar Maison Premiere in Brooklyn taught us how to do New Orleans gumbo, oysters, and cocktails their way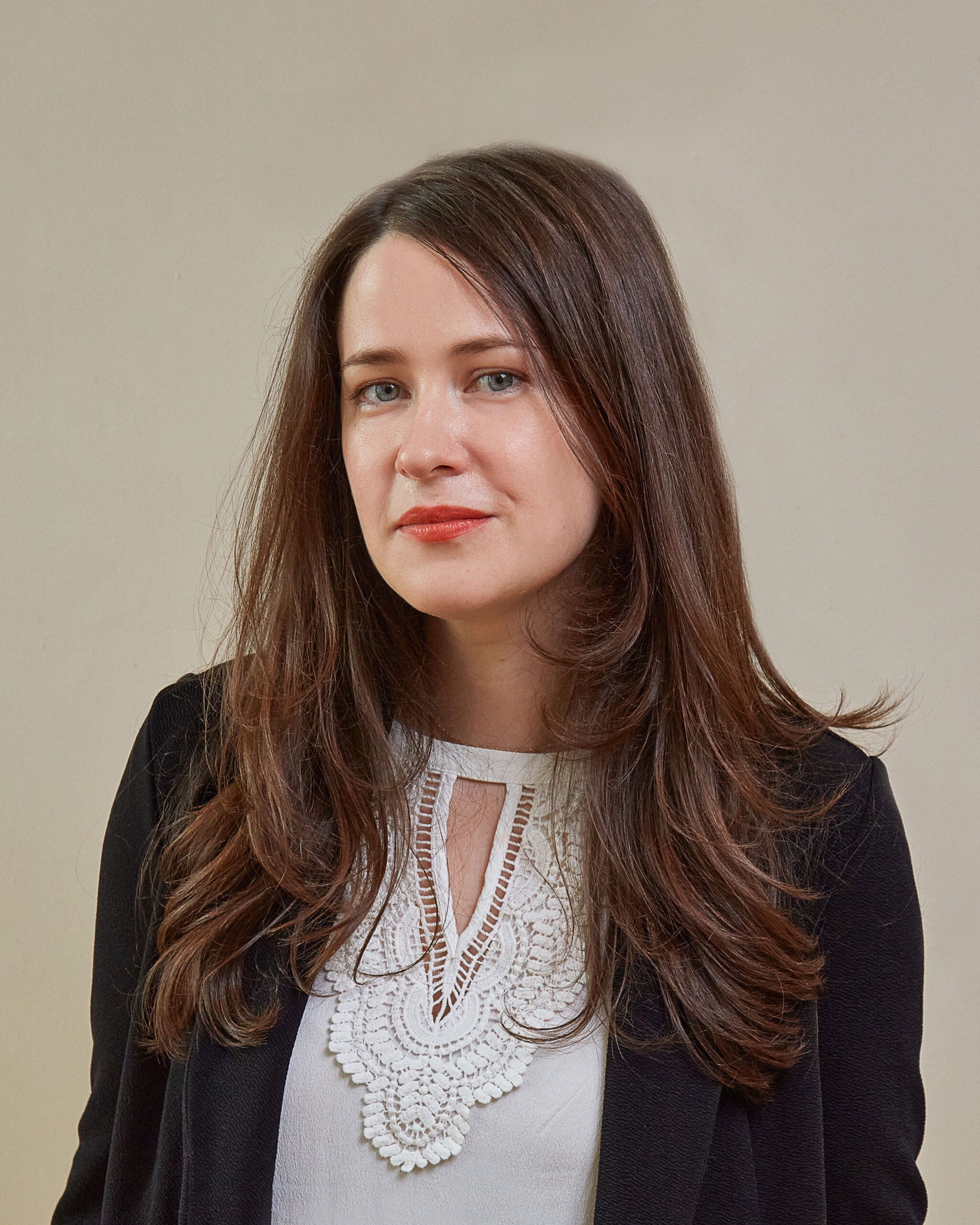 ---
Maison Premiere—the oyster and cocktail bar that has playfully led Williamsburg's hipster-ification—has never been an establishment that does things half-way. With the only operational vintage absinthe fountain in America, a fine-dining-sized fleet of dapperly-dressed service staff, and an oyster selection that always manages to stay a selection or two ahead of Manhattan's massive Grand Central Oyster Bar, Maison Premiere is one of the crown jewels of Brooklyn's craft cocktail scene. And definitely one of our favorite ways to transport ourselves to New Orleans on a Friday night.
Frankly, 8 years after opening their doors, they are still one of the coolest bar-restaurants in New York City. As SAVEUR's own Executive Editor put it to guests one night—when Maison Premiere joined us for a SAVEUR Supper: "If you haven't been to Maison Premiere, it's stunning. Everything from the floor to the ice in the glass has been thought through by these guys. They have exquisite taste."
The front of house team is still led by many of Maison Premiere's old guard; bar director, Will Elliott, who has been with the bar since its opening, welcomed guests with a festive winter aperitif—"The Shining Path"—a mix of gentian liqueur, St. Germain, and homemade lemon cordial, in a sky high pilsner glass of crushed ice, topped with a crimson splash of Royal Vallet's Mexican amargo.
Maison Premiere's dining program originally offered only oysters and shrimp cocktail. However, the bar has since added a full kitchen, now lead by Executive Chef Jacob Clark, a Houston native with family roots in Louisiana's Cajun country. Clark's culinary and cultural influences blend seamlessly with the bar's "retro New Orleans absinthe house meets NYC oyster bar" vibe. He taught us a thing or two about canapés, serving wagyu steak tartare on sunflower rye toasts, topped with shavings of cured duck egg and smoked olive oil; tiny celery root croquettes with raclette, black truffle aioli, and paper thin shavings of lardo; and deviled quail eggs, extravagantly crowned with Osetra caviar from Regalis.
As guests were seated, floor manager Ryan Te offered them their choice of 2017 Sancerre from Thomas-Labaille or a 2014 Grenache-Syrah-Carignan blend from Yannick Pelletier of Saint Chinan. The kitchen promptly brought the restaurant's massive, signature seafood plateaux—shellfish towers piled high with the day's best oysters from Pangea Shellfish and other specialty seafood treats; freshly killed Alaskan king crab from Regalis, raw sea urchin from Aqua Best with sweet mandarin kumquats; meaty blood clams with kiwi-cucumber-green apple brunoise and sorrel oil.
Clark looks to many of the dishes he used to cook with his family for inspiration, though gumbo in particular, which he learned to make from his father, holds a special place in his heart. "Gumbo is one of my favorite things in the world," he told our guests over dinner. "When I first moved up to New York, I couldn't find it here. It's just something that I treasure. I really wanted to share it with people when I moved here."
After polishing off Clark's spicy gumbo, a fragrant herbal digestif goes a long way (Elliott mixed up a bittersweet creation using Armagnac, Venezuelan Rum, forest schnapps, and PX Sherry.). All together, with full bellies and the scent of spice lingering in the air, New Orleans seems just a little bit closer.