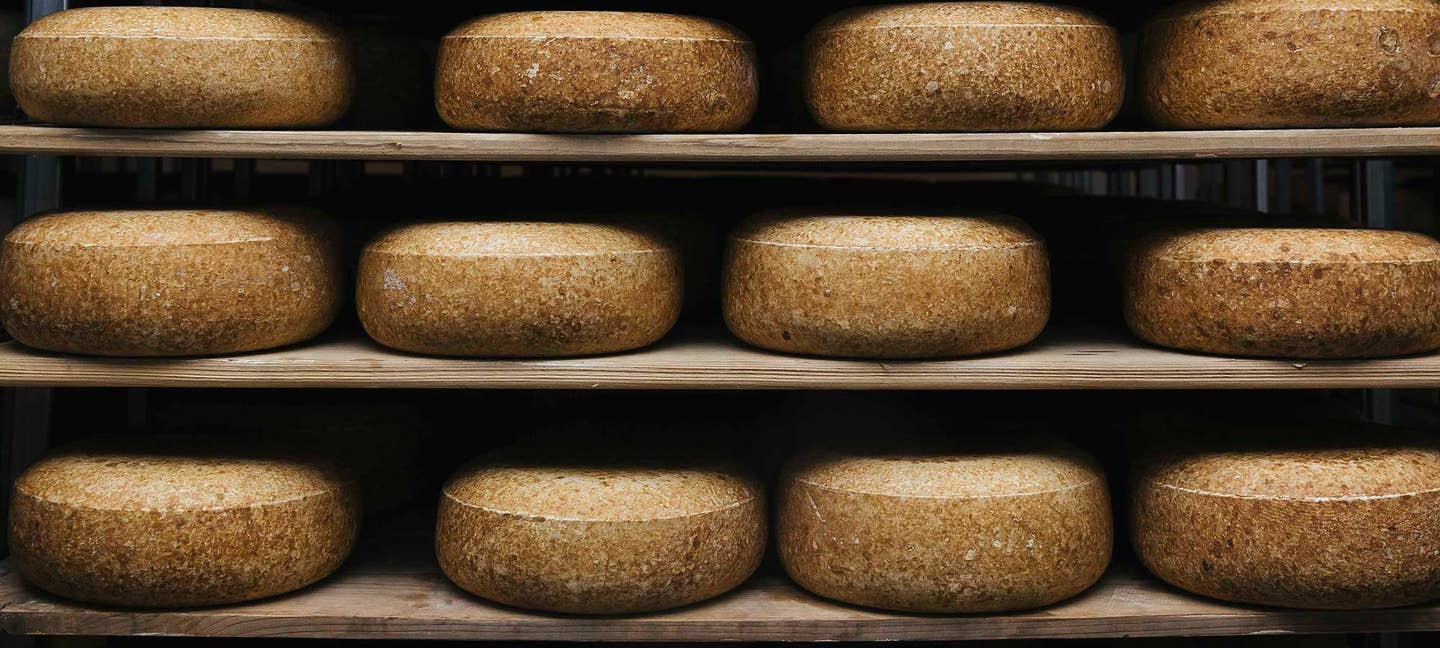 Travel
The Fresh Face of Wisconsin's Artisan Cheese
In the midst of big ag, the Dairy State's diversifying cheese biz proves that there's more to life than block cheddar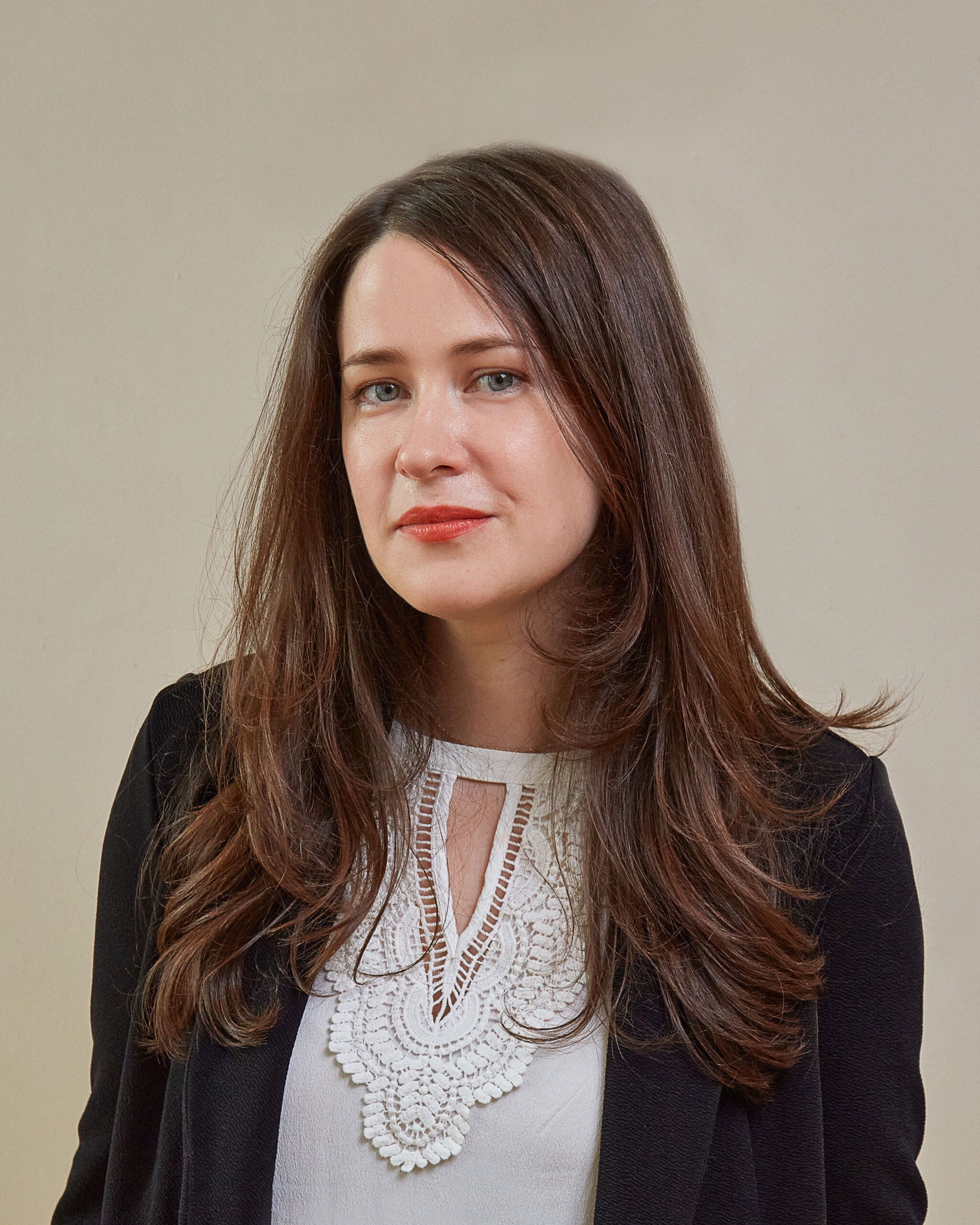 ---
Wisconsin's centrality to the American cheese industry is not exactly news. The Dairy State's first cheese factory opened in 1841, and since then, Wisconsin has become the heart of US dairy production. It is the only state to require a license to make cheese commercially and to offer a master cheesemaking certificate, and it has the most rigorous apprenticeship requirements in the country. With over 1 million cows and an annual production of well over 3 billion pounds of cheese per year, cheesemaking in Wisconsin is very big business.
For decades, the Wisconsin cheese biz has seen a steady increase in mass production and standardization in the name of consistency—the state produces more cheese than anywhere in America and only trails the rest of the US, France, and Germany for total cheese production internationally. With its industry so firmly rooted in industrialization, Wisconsin has somewhat unfairly come to be associated "boring" cheese and for years American connoisseurs looked to like Europe, Vermont, or the Bay Area for "fancier" cheese selections. But artisan and farmstead cheesemaking has seen a resurgence in Wisconsin as well; in the 1980's and 90's, as California chèvre enjoyed the spotlight in farm-focused restaurants like Chez Panisse, the Wisconsin artisan cheese movement enjoyed a similar flush.
And as many of that generation's coastal trail blazers have been bought out by corporate dairy monoliths one by one, many of their Midwestern contemporaries have maintained their autonomy while helping to usher in a new generation of innovative cheesemakers. In the face of international tensions between small farmers and big agriculture, Wisconsin's highly industrialized and heavily regulated cheese community is still a land of opportunity, even for farmers and craftspeople looking to operate outside of the mainstream coop-to-factory model. It has grown and expanded to welcome both new and old styles of cheese and as a result, there's a whole new generation of Wisconsin cheesemakers making the Midwest the most interesting place in the country for cheese nerds.
This is also not exactly "news". Wisconsin has always been home to small, independent farmers and cheesemakers and in typical Midwestern fashion, there seems to be little animosity between the industrial giants and smaller specialty producers. Billions of pounds of reliable cheddar and mozzarella isn't exactly the stuff of turophile dreams, but it has certainly kept a lot of Americans fed and healthy; and while the block cheddar and pizza moz boom may have overshadowed the Dairy State's more inventive brethren, that doesn't mean they haven't been there, innovating under radar for decades. Julie and Tony Hook started making specialty cheeses in Mineral Point back in 1976 and in 1982, Julie became the first (and still only) woman to win the prestigious "Finest Cheese in the World" award at that year's World Cheese Championship. Mary Falk of Lovetree Farm in Trade Lake has been a quiet pioneer in raw milk farmstead cheese since 1986.
At around the same time, Larry and Clara Hedrich were outlier goatherds in cow country. The Hedrichs bought a hobby farm in Malone and two goats in the late '80s and in 1996, after gradually increasing their herd size and milk output beyond what their family could consume, the LaClare Family Creamery began shipping their milk for commercial cheese production. A few years later, Larry and Clara started the Quality Dairy Goat Producers Co-op to help streamline the production of high quality milk in the local dairy goat industry so that goatherds could demand a better price by providing higher quality milk to the specialty cheese market.
One of their daughters, Katie Fuhrman, eventually grew up, went away to school, and spent few years away from the family business before returning to take over the cheese operation. She trained under cheese makers around Wisconsin and abroad, then expanded the family product line to incorporate raw milk and mixed milk cheeses, bottled milk, and yogurt—and quickly began racking up awards and accolades. While the petite Fuhrman took only 6 weeks off from the production floor for a recent pregnancy, she believes that preparing to take any time off at all has allowed her to grow and get better at her job. "You become a lot more creative with the ways that you turn and lift cheese," she explains, "Cheesemaking is so physical and you can't just jump back in and start making cheese right after you had a baby. I think that you start to pay attention to things more, because you're not able to just hammer through it. It takes you a little bit longer, you pay a little bit more attention to detail because you have to get people to understand what you're looking at when you're not going to be around for several weeks. When you have to train other people to do it, you're paying attention to the things that you're doing even more so, trying to communicate it to somebody else, and I think it makes you a better cheesemaker."
And it isn't only legacy cheesemakers innovating in Wisconsin's specialty cheese industry. With an ideal climate for dairy farming, affordable land, and regulations that welcome and encourage small businesses, the state has long been a part of the American dream for the international agrarian community the likes of which seem long gone in so much of today's America.
Marieke Penterman was born and raised in the Netherlands to a family of dairy farmers but she followed her heart to Thorp, Wisconsin—her would-be husband moved there for its affordable (relative to Europe) entry point for new farmers. A few years later, homesick for the high quality aged gouda of her homeland, Marieke started her own farmstead cheese production. Marieke Gouda now produces dozens of goudas, in a range of ages and flavors, all using the farm's raw milk. Today, about 30% of the Pentermans' milk gets turned into gouda and Marieke hopes to grow the cheese business to eventually use all of it.
An increasing number of dairy farmers like the Pentermans see the appeal in farmstead cheesemaking—in other words, producing cheese right on the farm. Turning highly perishable milk into cheese increases both its shelf life and its value and, when done right, cheesemaking can make bring in a better profit for less work—a huge selling point for folks in the backbreaking agricultural sector.
It bears repeating that all of these small producers—even the farmstead ones—still operate within Wisconsin's strict licencing and safety regulations. The state's quality standards allow for ample experimentation and innovation while ensuring that the folks operating within them are well-trained and highly experienced. This leads to many young cheesemakers apprenticing and working closely with older and more established producers, leading to improved consistency, even through multiple generations.
When Mike Gingrich and Dan Patenaude of Dodgeville's acclaimed Uplands Cheese retired in 2014, they passed the reins of their farmstead operation on to their apprentices, Scott Mericka and Andy Hatch. The bulk of Uplands' grass fed cows' milk gets transformed into Pleasant Ridge Reserve, a beloved Alpine-style cheese that regularly sweeps the national and international cheese awards circuit. When asked if he thinks the Pleasant Ridge Reserve being made today tastes the same as it did when his predecessors ran the farm, the typically cheerful Hatch grows serious—"I hope so", he says, "that keeps me up at night."
Hatch and Mericka haven't thrown away their training and the traditions set in place by Gingrich and Patenaude—which they themselves borrowed from the French Alps. In fact, Hatch even looked back to French cheesemaking traditions when figuring out the best practices for growing the business. The firm Pleasant RIdge Reserve is made using only spring and summer milk, which gives it its golden hue and complex depth of flavor. Originally, the farm's winter milk was shipped out to milk cooperatives. Drawing inspiration from the Alpine winter cheese, Vacherin Mont d'Or, Hatch developed a new, soft cheese using only fall and winter milk. The silky, washed-rind Rush Creek Reserve is only seasonally available, and the natural partner to the farm's flagship cheese has received its own rave reviews, proving that Wisconsin cheesemakers needn't throw away culinary traditions or relinquish innovation in exchange for the consistent product the state is known for.
Rama Hoffpauir of Cosmic Wheel Creamery in Clear Lake is also pushing the farmstead cheese envelope. The art school grad is in the process of developing a full lineup of hard and soft cheeses using the milk from 17 cows that her husband Josh Bryceson raises using biodynamic techniques on their 80 acres. Biodynamic farming, with it's holistic and occasionally mystical approach to the land, is rare in practical Wisconsin, but Hoffpauir hasn't felt a lick of pushback from her peers and neighbors, instead noting the curiosity, encouragement, and support she's observed in many of the industry old timers.
Hoffpauir is experimenting with microbatches of Alpine- and Mediterranean-style recipes for fresh and aged cheeses poetically named for astronomical bodies and events like "Circle of the Sun", "Antares", and "Moonglow". Her selection varies based on the time of year and on what the cows happen to be eating. While Cosmic Wheel cheeses are mainly sold directly to locals through a cheese CSA and a few nearby shops and farmers' markets, Hoffpauir is working on setting up relationships with distributors who will eventually bring her delicate, grassy wheels to restaurants and shops in nearby cities. If you're lucky, you might get the chance to sample a sliver of Moonglow the next time you're in Chicago.