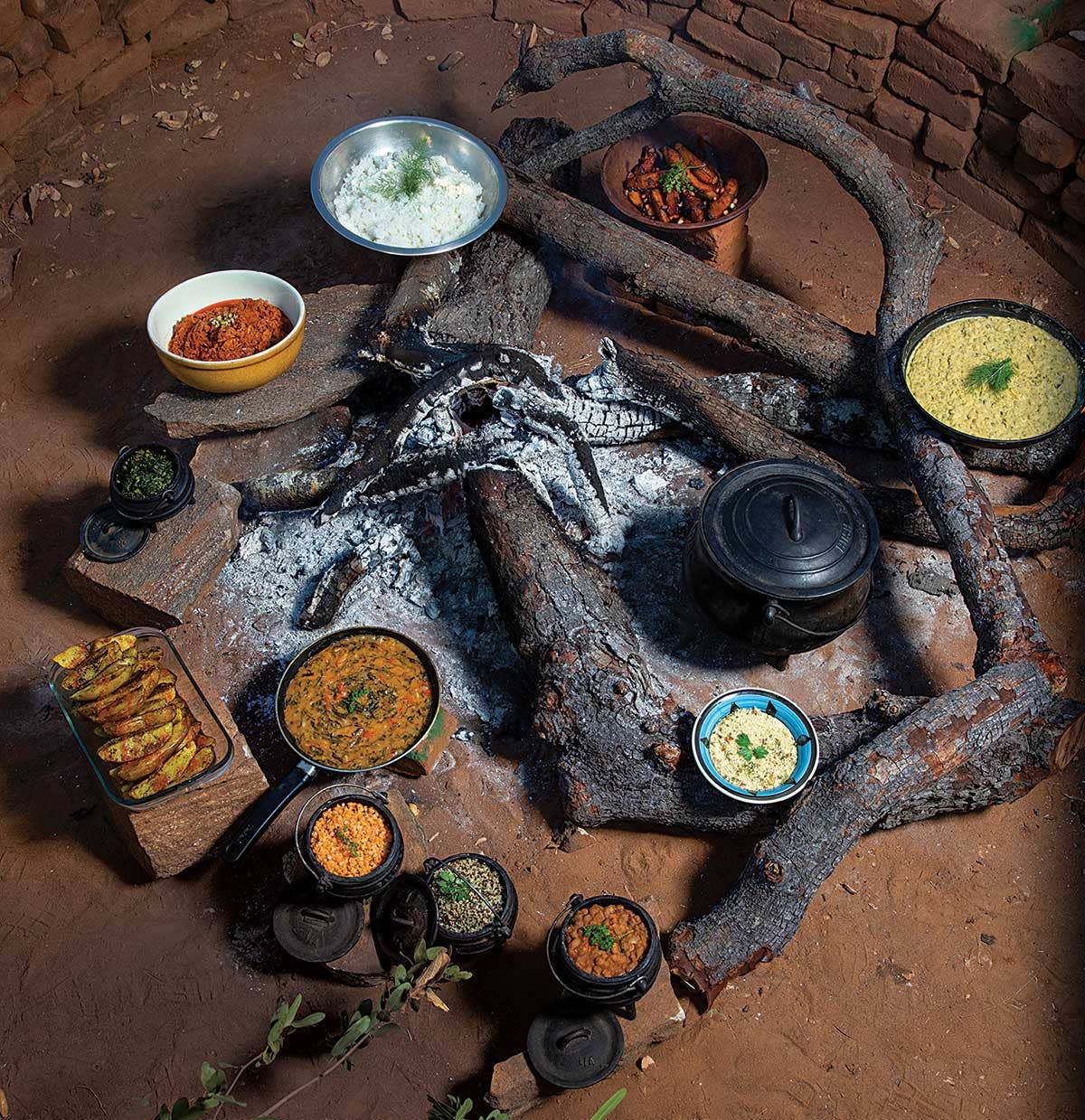 Culture
This Zimbabwean Chef Is Pioneering a Vegan Movement
Nicola Kagoro is determined to reawaken Africa's vegetable-based culinary roots
When Zimbabwe-based cook Nicola Kagoro announced that she wanted to ignite a vegan movement among black Africans, her friends mostly laughed. Vegan food, many said, was an expensive trend, filling niche sections of the supermarket with gimmicky artificial meats. But Kagoro wasn't following a fad; she was looking backward. "Our ancestors were vegan," she says, referring to the centuries before Western colonization on the continent, when the majority of people subsisted largely on plants. "We have always been vegan, and that tradition and culture should not be forgotten."
Born in Harare, Zimbabwe, Kagoro spent most of her youth in New York City. She attended culinary school in Cape Town, South Africa, where she happened to intern at a vegan restaurant called Plant. "At the time, I didn't even know what 'vegan' meant," she says. Through working with Plant's head chef, Nikki Botha, Kagoro encountered the continent's long history of plant-based foods. Baobab fruit, spider flowers, cowpea leaves, monkey oranges, and wild spinach—to name just a few—were staples for the growers and foragers of southern Africa. For generations, animals were slaughtered or hunted only for special occasions. But colonizers brought along a cultural love of meat, creating industrial livestock farms and preparing meat for commercial export. As meat became exponentially more popular, the plant-based diet faded.
"We modernized," Kagoro says, "but a lot of our culture and history were taken away."
Now, Kagoro hosts vegan pop-up dinners in Harare, Cape Town, and Johannesburg in an attempt to share that history with her community. In 2018, she also started "Back to Black," a program that educates rural communities about the benefits and heritage of plant-based foods. She partnered with Akashinga, Africa's only armed, all-female anti-poaching unit, based in Zimbabwe's Lower Zambezi Valley, to pilot it.
The women patrol up to 12 miles per day, protecting elephants, lions, and other wildlife from poachers. They're all vegan, for ethical reasons, but their daily meals were monotonous—a blend of boiled beans, greens, and a doughy starch called sadza. Kagoro helped them establish relationships with nearby growers, planted an on-site garden, and taught the rangers to make some of her own vegetable-based favorites—rich split-pea curries, beetroot salads, and stews of wild spinach and tomatoes among them. The varied dishes have improved morale, and the women have enthusiastically shared the new recipes in their own villages.
"The rangers carry the culture back to their homes, to their kids and families," Kagoro says. "I hope it will explode."