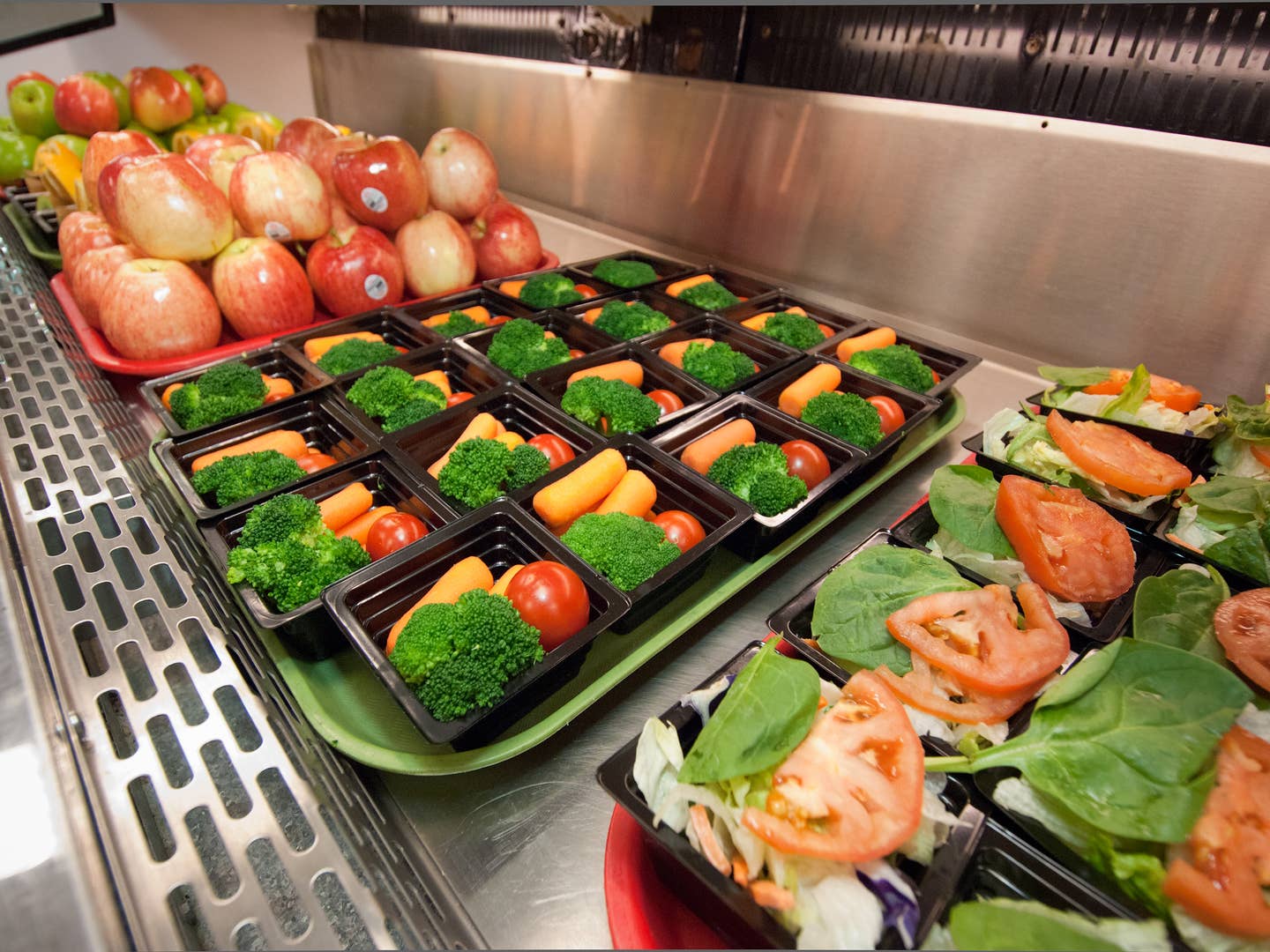 Culture
A Brooklyn School Cafeteria Has Gone Completely Vegetarian
The Sunset Park elementary school will only offer meatless meals to its students
Most public school elementary children are probably used to chowing down on chicken nuggets or a beef burger, and sometimes a pile of mush where you can't really identify what the meat is. But in recent years, we've seen a rise in the movement toward more nutritious school lunches as a means to prevent childhood obesity. New York City has taken this initiative to a new level, offering all-vegetarian meals to the children of Brooklynites.
P.S. 1 in Sunset Park is the first Brooklyn public school to adopt an all-vegetarian menu, Grub Street reports. As the third in NYC (following Flushing's P.S. 244 and Manhattan's P.S. 343), the 1,250 students attending the Pre-K-fifth grade school are now offered only plant-based meals in the cafeteria. And it's not just adding the option for an apple or a PB&J. The menu, which features items like black bean quesadillas, zucchini parmigiana, and a daily salad bar, is part of the city's initiative toward healthier school food choices.
DNAInfo reports the principal's decision to approve the switch to schoolwide vegetarianism was based on the student body's desire for more nutritious lunches. [The Coalition for Healthy Food] partnered with the Department of Education's Office of School Food to assist in the transition, and they hope more schools will adopt this practice.
According to DNAInfo, approximately 1,200 school cafeterias are also serving a vegan entree option of hummus, upon request, and the all-vegetarian schools offer even more vegan options, like Mexican chili and teriyaki crunchy tofu. Some of the NYC schools that offer meat have shifted their focus in the past two years to provide antibiotic-free chicken and locally sourced hamburger meat.
On the heels of a statewide proposal on Oct. 3 to set aside $1 million for farm-to-school programs, we could see more and more NYC public school cafeterias adopting these trends in the near future.