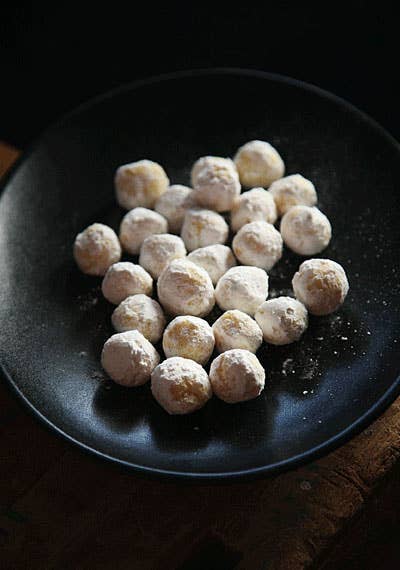 Minty fudge, buttery caramels, and 8 more easy-to-make treats.
These "Irish potatoes" are not what they would seem. This great recipe from Philadelphia's Moonstruck Restaurant showcases the bite-size coconut cream balls rolled in cinnamon, sugar, and cocoa.
These chocolatey confections are what author Shane Mitchell calls "Southern truffles–boozy and bad to the bone."
Chewy caramel topped with crushed peppermint candies is one of many versions of kola, a kind of semisoft toffee adored all over Sweden.