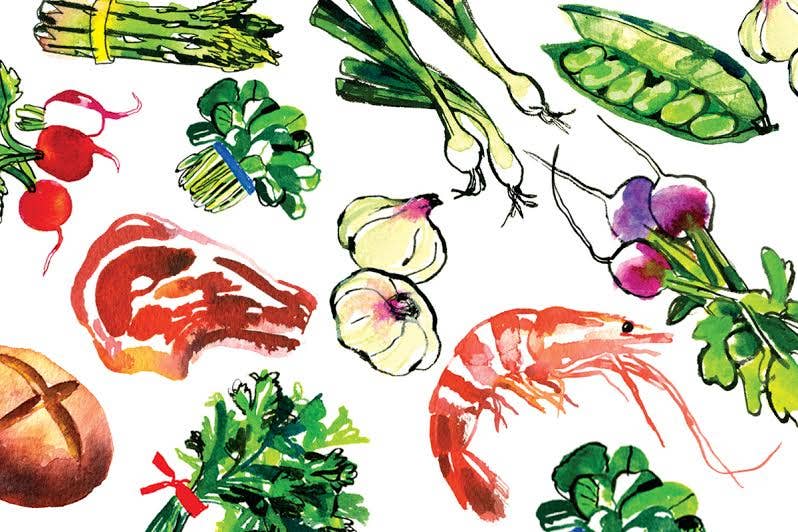 Techniques
Teriyaki Sauce
By definition, its use on grilled or broiled meats is positively lustrous.
If you order teriyaki steak or chicken in the average non-Japanese restaurant, you'll probably get a piece of meat or fowl that has been soaked in sweetened soy sauce before it was cooked. If you buy a package of teriyaki-flavored beef jerky or cocktail crackers, you'll probably get what you deserve. But if you order teriyaki anything—chicken, beef, or seafood—in a good Japanese restaurant, what will almost certainly appear, glistening, on your plate will be grilled food of the highest order, glazed with a simple but immensely satisfying sauce that achieves just the right combination of salty, sweet, and sharp. (Yaki in Japanese means "grilled" or "pan-broiled," teri translates literally as "gloss" or "luster.")
Prepackaged teriyaki sauces are commonplace in chain supermarkets these days; some folks seem to buy them instead of pure soy sauce. We like to make our own teriyaki sauce—which lets us fool around a bit with the balance of elements. Some recipes call for either sake or mirin (sweet Japanese cooking wine), but the late, internationally renowned Japanese gastronome Shizuo Tsuji, founder of the École Technique Hoteliere Tsuji in Osaka, used both in his version—our favorite—of this classic sauce, from his Japanese Cooking: A Simple Art (Kodansha International, 1980).