Kuhn Rikon Jar Opener
An essential tool for tough-to-open jars.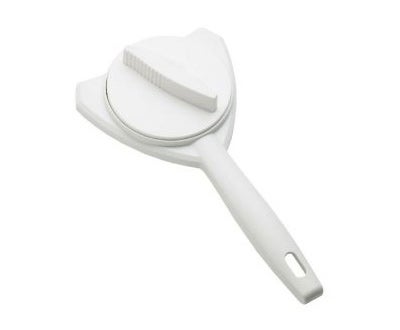 I lived in a studio apartment for years. While I loved having a place all to myself, there was one big drawback: no one to open jars! Instead of getting frustrated and banging them on the counter (my usual approach) I finally bought myself one of these simple little openers for when those lids get stuck. I'm reluctant to own single-use tools, but this one has a permanent place in my kitchen. Inexpensive and lightweight, it adjusts to a variety of different jar sizes and never slips—so I'm never left staring helplessly at a jar of salsa.
Kuhn Rikon Jar Opener, $15 at Amazon.com