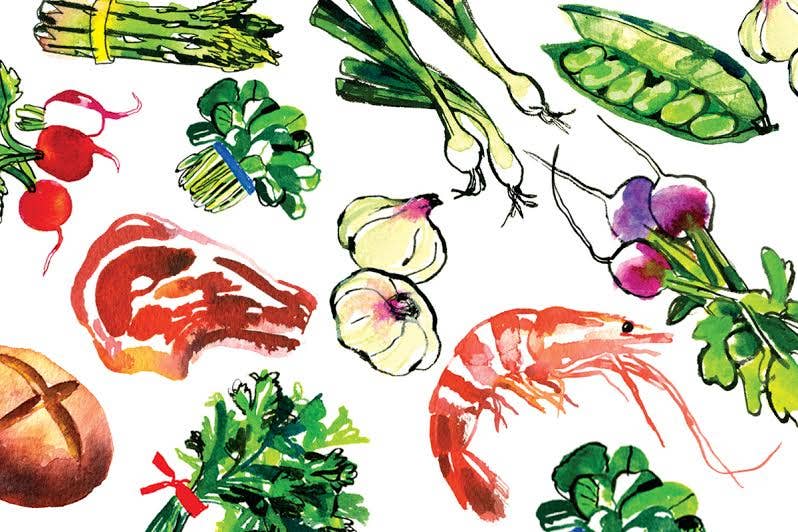 Mincemeat pie made the traditional way is unlike any other pie you'll ever eat. Why? Beef suet. Like most time-honored mincemeat recipes, the two we feature in "A Prodigal Pie" call for it because it enriches the texture and mellows the flavor of the boozy, highly spiced fruit filling.
Similar in consistency to high-grade pork lard, beef suet is a dense, hard fat taken from around a cow's kidneys. It's available in many butcher shops, but you can also order it online from U.S. Wellness Meats (877/383-0051; www.grasslandbeef.com). It's often sold fresh; otherwise it comes frozen, in which case you'll need to allow time for it to thaw before handling it.
Unwrapped in all its glory on your kitchen counter, the raw, lumpy mass of suet may look intimidating, but it's actually very easy to work with. Begin by trimming away as much of the pink connective tissue as possible, leaving only the snowy white fat. Since the object is to get the suet to render fully into the pie's filling as it cooks, it's important to mince it very fine. Chopping it too coarsely could leave you with fatty lumps in your mincemeat, as opposed to a smooth, unctuous, evenly distributed layer of liquefied suet that coats and lubricates the dried fruits and other ingredients. Use a knife or a food processor; you can also grate it. Be sure to discard any additional bits of connective tissue embedded in the fat.
Suet has a high melting point, so in order to keep a mincemeat filling fluid and luscious, it's best to serve the pie piping hot. At that temperature, with aromas of spice and citrus hovering all around, a good mincemeat pie is nothing short of intoxicating.