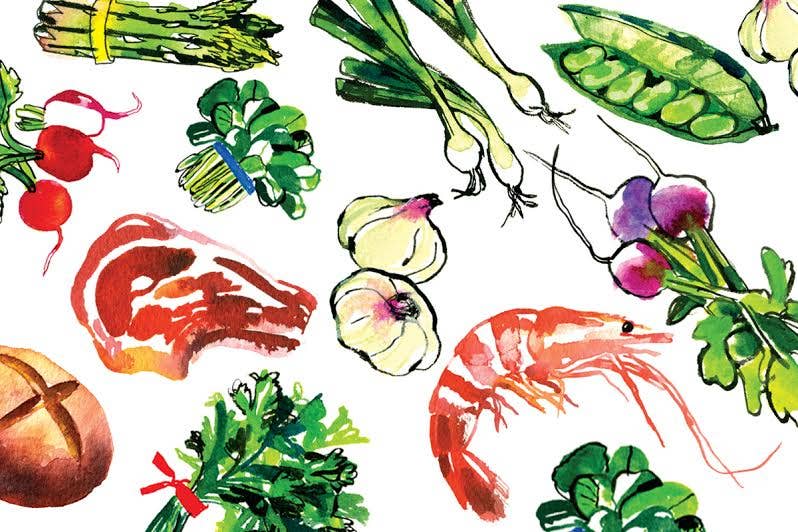 Techniques
Swahili Spices and Seasonings
The cuisine of coastal East Africa is characterized by seafood, rice, couscous, and chicken dishes that are boldly seasoned with chiles and a bright palette of spices—many of them originally brought over from Asia by Arab traders centuries ago—and often tempered by the flavor of coconut.
1. Cumin seeds are often cracked to release their earthy flavor before being added to celebratory meat and rice dishes, as well as to slow-simmered vegetable dishes like stewed kidney beans (see ** Stewed Kidney Beans**).
2. Ground turmeric lends a mellow spiciness and vibrant yellow color to East African sauces and to curries like chicken stewed in coconut milk (see ** Chicken Stewed in Coconut Milk**).
3. Grated coconut is a cornerstone of Swahili cooking; cooks mix the meat with water to extract fresh coconut milk, which is often used to balance spicy, hot flavors in dishes like ginger crab (see ** Ginger Crab**).
4. Curry powder—a blend of ground spices that's usually sold at East African markets in small packets—allows cooks to add a burst of multidimensional flavor to marinades, curries, and stews.
5. Fresh tamarind—often soaked, seeded, and mashed into a paste, a product that can be bought in blocks and jars at markets—has a sour-sweet flavor that's crucial to Swahili grilled preparations like grilled whole fish with tamarind (see** Grilled Whole Fish with Tamarind**).
6. Coriander seeds, a principal seasoning in spiced beef flatbread (see ** Spiced Beef Flatbread**), provide a vividly aromatic character to all kinds of foods.