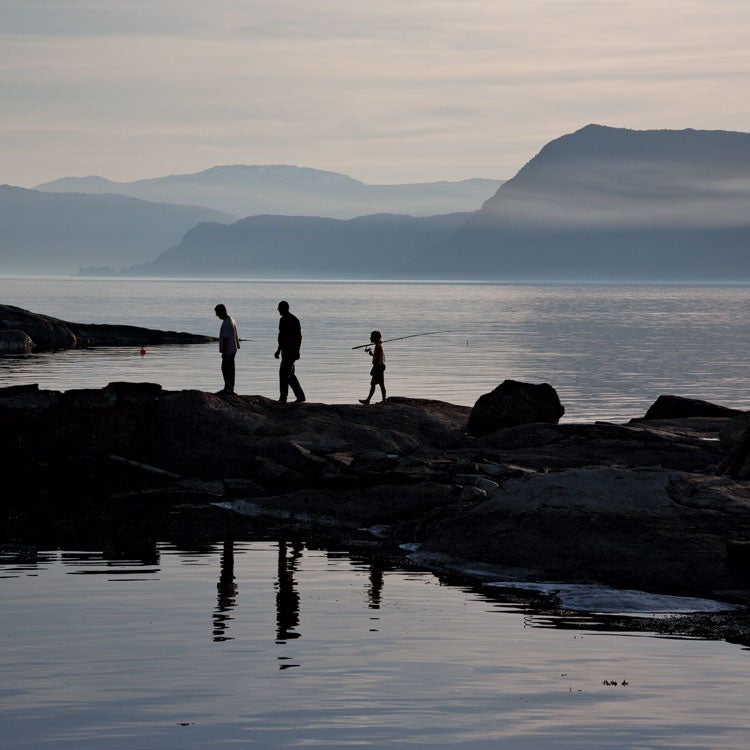 The cooking of Norway has never had the luxury of being fancy. It's a cuisine born of resourcefulness—dependent on superbly fresh ingredients above all else. More than 15,000 miles of coastline provide an abundance of salmon, halibut, shellfish, and cod, eaten fresh and also air-dried to last the cold months, which often come together in creamy fiskesuppe, a warming staple. The pastoral life inland is just as fertile, dominated by dairy and sheep farms: Villsau sheep, descendants of an ancient breed, yield lean, tender, clean-tasting meat, and Norway is just as famous for the purity of its dairy products. Cheeses, such as pungent pultost, a caraway-flavored cows' milk cheese, and geitost, a spreadable caramelized whey cheese, are special pleasures. And I can't think of a better lunch than lefse—Norway's potato flat-bread—rolled around fresh goat cheese and a generous layer of smoked salmon. The purity of the ingredients has never been a secret, but in recent years it's garnered new appreciation from chefs, who have traveled abroad and dabbled in global cuisines, only to refocus their energies on developing a uniquely Nordic one, much like in the rest of the region. A small constellation of Michelin stars has appeared in Oslo, farmers' markets have sprung up for the first time in cities, and chefs are marrying refined technique with stellar local ingredients to create the sorts of dishes I encountered at the restaurant Oslo Spiseforretning, that served an earthy mushroom soup topped with a drizzle of a bright green emulsion made from ramsløk, a wild allium known as Viking garlic, which was previously a stranger to fine-dining kitchens. Indeed, in this part of the world, foraging is a way of life, not reserved for fancy restaurants. But these days one can see chefs alongside regular folks, picking the last raspberries of summer, tiny blueberries that stain fingers indigo, lingonberries that glow like rubies, and pale-orange chanterelles that are eaten fresh and dried, destined for stews and roasts to brighten the long winter. In Norway, foods that were once a means of survival are slowly becoming cherished for the pleasure they bring.
See the recipe for Fiskesuppe (Norwegian Cod and Root Vegetable Chowder) »
See more photos from Norway in the gallery »
If planning a trip to Norway, contact Norway Tourism (212/885-9700; visitnorway.com).