How to Make Chilaquiles
Saveur magazine's executive food editor, Todd Coleman, shows you how to make the quintessential Mexican breakfast: chilaquiles.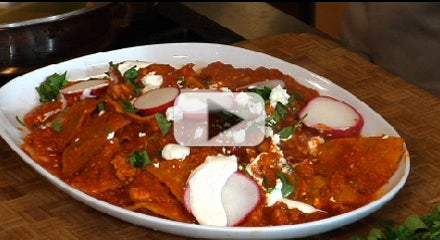 The Mexican breakfast favorite known as chilaquiles brilliantly repurposes a south of the border staple: the tortilla. Though variations on the recipe abound, common components include spicy salsa, chiles, onions, tomatillos, shredded chicken or beef, cheese, sour cream, and sometimes even a sunny-side-up egg. SAVEUR's food editor, Todd Coleman, recently stopped by the Whole Foods Market test kitchens to demonstrate his favorite version; watch here to see the results.