Jeni's Sweet Corn and Black Raspberry Ice Cream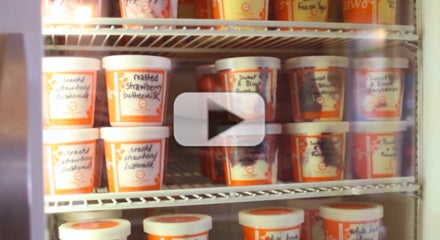 Sweet Corn & Black Raspberries from Jeni's Splendid Ice Creams on Vimeo.
Credit: Todd Coleman
Sun-ripe blackberries and sweet, earthy corn and ice cream? This seasonal flavor from Jeni's Splendid Ice Creams, the Ohio-based creamery whose recent foray into nation-wide retail sales just may be this decade's greatest leap forward for frozen treats, is basically an over-the-top expression of summer dessert heaven. It's been one of our favorites ever since we ran the recipe last summer; in this short, lovely video, the Jeni's team takes us through their process, from corn cob to container.
See the recipe for Sweet Corn and Black Raspberry Ice Cream »