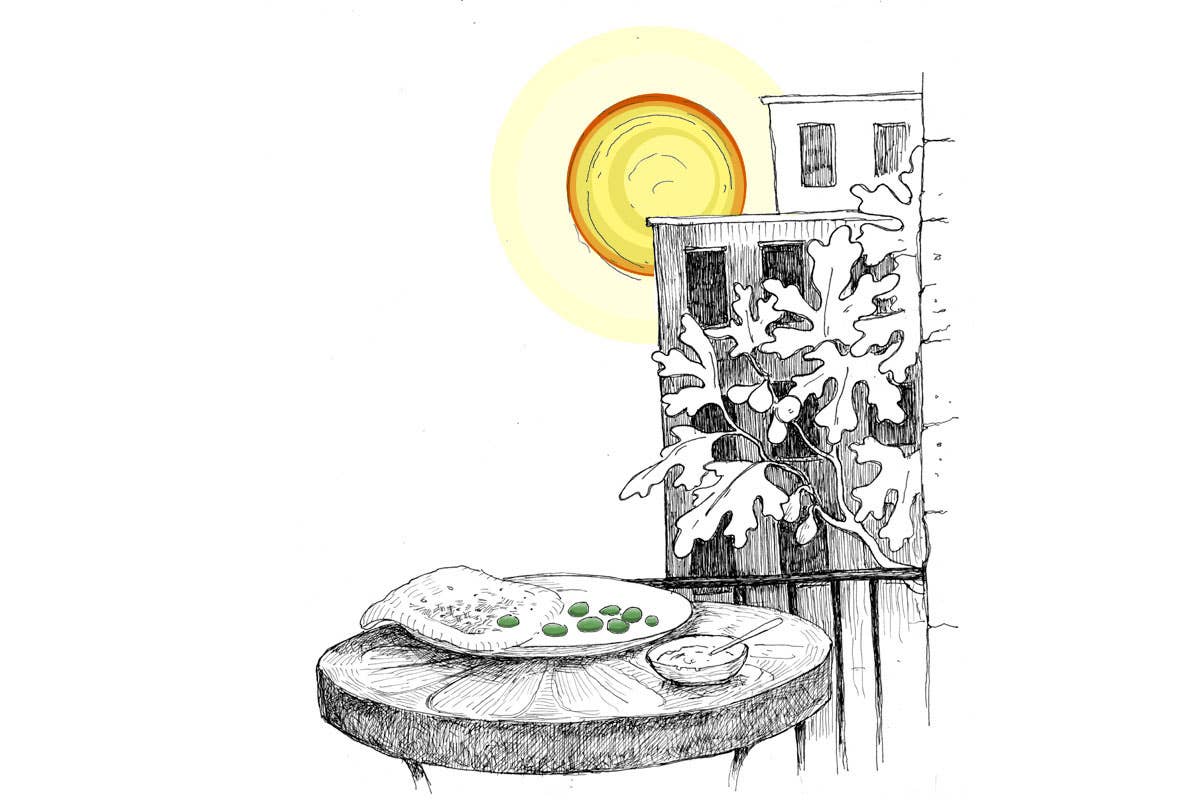 Culture
Food Poetry: Breakfast in Aleppo
The intersection of food and poetry is a natural one: both are subjects that concern themselves with experience, memory, sense, and self. In honor of National Poetry Month, we've asked some of our favorite poets from around the world to share works—each poem in print for the first time overall or in English—that fuse the poetic with the edible.
Muhamara, fig jam, zatar,
thin pita like soft parchment.
I'm eating earth and air
as I fold it over cracked green olives.
Peter Balakian's recent book of poems is Ziggurat (University of Chicago Press, 2010). He teaches at Colgate University.