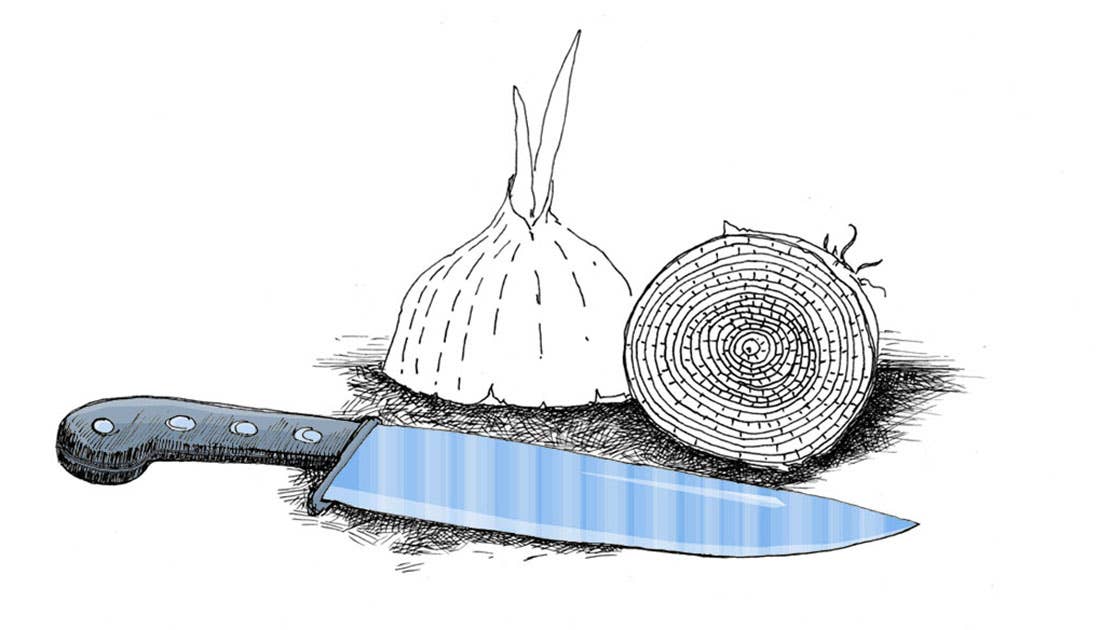 Culture
Food Poetry: september 15, 2001
The intersection of food and poetry is a natural one: both are subjects that concern themselves with experience, memory, sense, and self. In honor of National Poetry Month, we've asked some of our favorite poets from around the world to share works—each poem in print for the first time overall or in English—that fuse the poetic with the edible.
the fissure in the blue is growing while
reality survives in the voices of children
giving coherence to what's near; the affront in
the corners banishes in an instant the
certainty that passes through cooking pots, the
mood of detergent in clothes being washed
and dried with appropriate technologies terrifies
now even more than the box cutter; how to
prevent the restlessness that's lurking in every
glance? lowering the eyes to examine what
settles in unexpectedly when she sees rain
falling or laughter distracts her by mistake;
following the precepts of a secular tiredness
she talks about the closest things as if the
emergencies or sayings were other, without
thinking that words are entangled from outside
in a bold-faced lie: oh human uncertainty
so many times sung in poems! there is no way
to stall the pain in one place, without it
spreading in stages; now it's the eyes that
rest heavily in the cheeks knowing that you
need to put the chicken with onions in the oven;
that meat tempering in its juices warms up
the heart; she'd like to marinate the impossible
with lies, nothing stops, however, everything
keeps moving; only one idea surrounds her:
to beat the shadows at their game
Lila Zemborain is an Argentine poet and critic who has lived in NewYork City since 1985. She is the author of the poetry collections Abrete sesamo debajo del agua (Buenos Aires: Ultimo Reino, 1993), Usted (Ultimo Reino, 1998), Guardianes delsecreto (Buenos Aires: Tse-Tse, 2002), Malvas orquideas delmar (Tse-Tse, 2004; published as Mauve Sea-Orchids (New York: Belladonna Books, 2007), and Rasgado (Tse-Tse, 2006).
Translated by Mariela Mendez and Daniel Coudriet