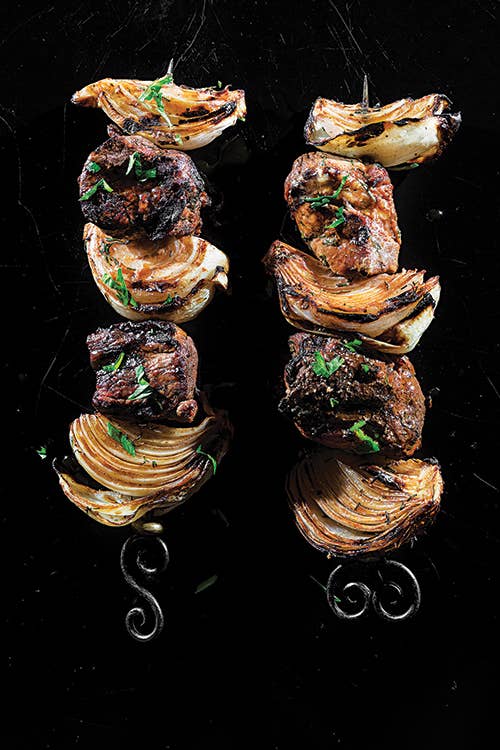 In countries surrounding Eurasia's Caucasus Mountains, people have been cooking their meat on swords, sticks, and skewers over an open fire for eight centuries. My Russian family keeps the tradition alive each summer, balancing skewers of marinated lamb shoulder and onions over coals on a mangal, a grateless grill. We serve them traditionally, slathered in salty, tangy sauces, which perfectly complement the richness of the meat.
Reserve the marinade, cook it down, and use it to baste kebabs as they grill. As the marinade caramelizes on the meat's surface, it creates a flavorful crust.
Thick slices of onion do double duty: When raw in the marinade, they lend sharp flavor to the meat; threaded on the skewer with the lamb, they add sweet, crunchy contrast.
Fatty cuts of meat are great for kebabs: As they cook, the fat melts, moistening the meat and resulting in a tender kebab with nice char.