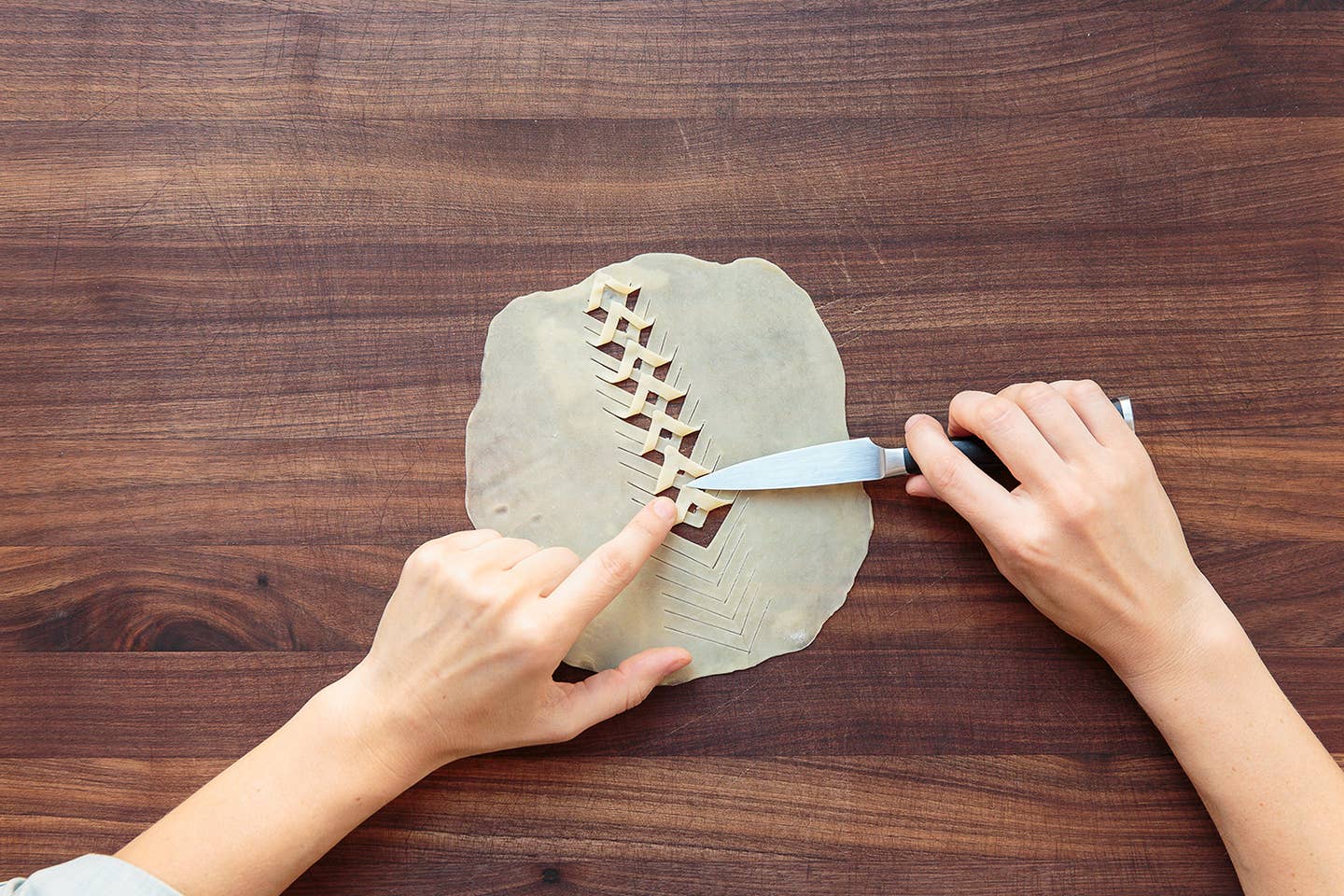 Techniques
How to Make Leaf Bread
Leaf Bread (Laufabrauð), a crisp flatbread decorated with intricate designs, is a holiday tradition in Iceland. Made of a thin, waferlike dough, it's cut into geometric patterns, then deep-fried and saved to be eaten as an accompaniment to Christmas dinner. Here's how to make it. See the recipe »
Roll dough into a 7" disk, about 1/16" thick.
Using a paring knife or leaf bread iron, cut a series of parallel arrows approximately ¼" apart into the rolled out circle of dough in any pattern you wish.
With the tip of your paring knife, lift the apex of every other arrow and fold it back to touch the apex of the arrow behind it.
Press the dough together gently with the blade or your fingertip to seal.