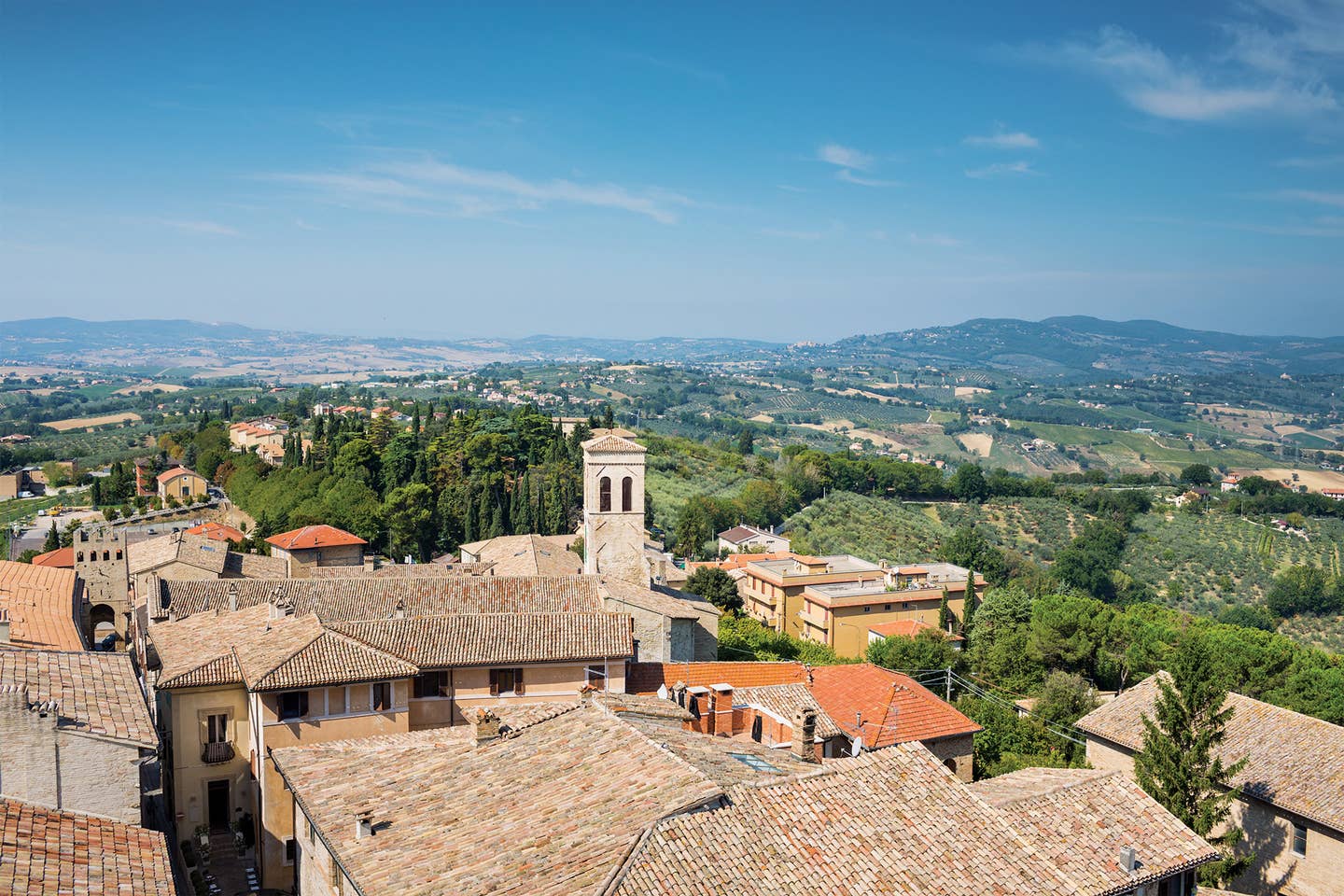 Travel
Travel Guide: Umbria
The Umbrian hill town of Montefalco is about a 2-hour drive north from Rome's Fiumicino Airport.
Palazzo Bontadosi (Piazza del Comune 19; 39/074-237-9357; hotelbontadosi.com), housed in a 15th-century fresco-filled edifice, is a calming place to stay on Montefalco's Piazza del Comune.
The rustic wine bar and shop Enoteca l'Alchimista (Piazza del Comune 14; 39/074-237-8558; montefalcowines.com) offers more than 400 local labels to enjoy alongside fare like bacon cooked in sagrantino and sage.
Chef Maria Luisa Scolastra serves exquisite dishes like pork and juniper berries at Villa Roncalli (Viale Roma 25, Foligno; 39/074-239-1091; villaroncalli.com), an inn converted from a 17th-century hunting lodge.
In the nearby town of Bevagna, the picturesque butcher shop Macelleria-Norcineria Tagliavento (Corso Amendola 15, Bevagna; 39/074-236-0897) is packed to the rafters with incomparable salumi, fresh meat, cheeses, and condiments.
Wine tasting is a highlight of any visit here. The website of the Consorzio Tutela Vini Montefalco (consorziomontefalco.it) contains information on, and links to, its 47 member wineries. Many of them have restaurants or offer dining by reservation.
The Lungarotti family maintains the excellent Museo del Vino (Corso Vittorio Emanuele 31, Torgiano; 39/075-988-0200; lungarotti.it), displaying artifacts from Italian winemaking's roughly 4,000-year history.