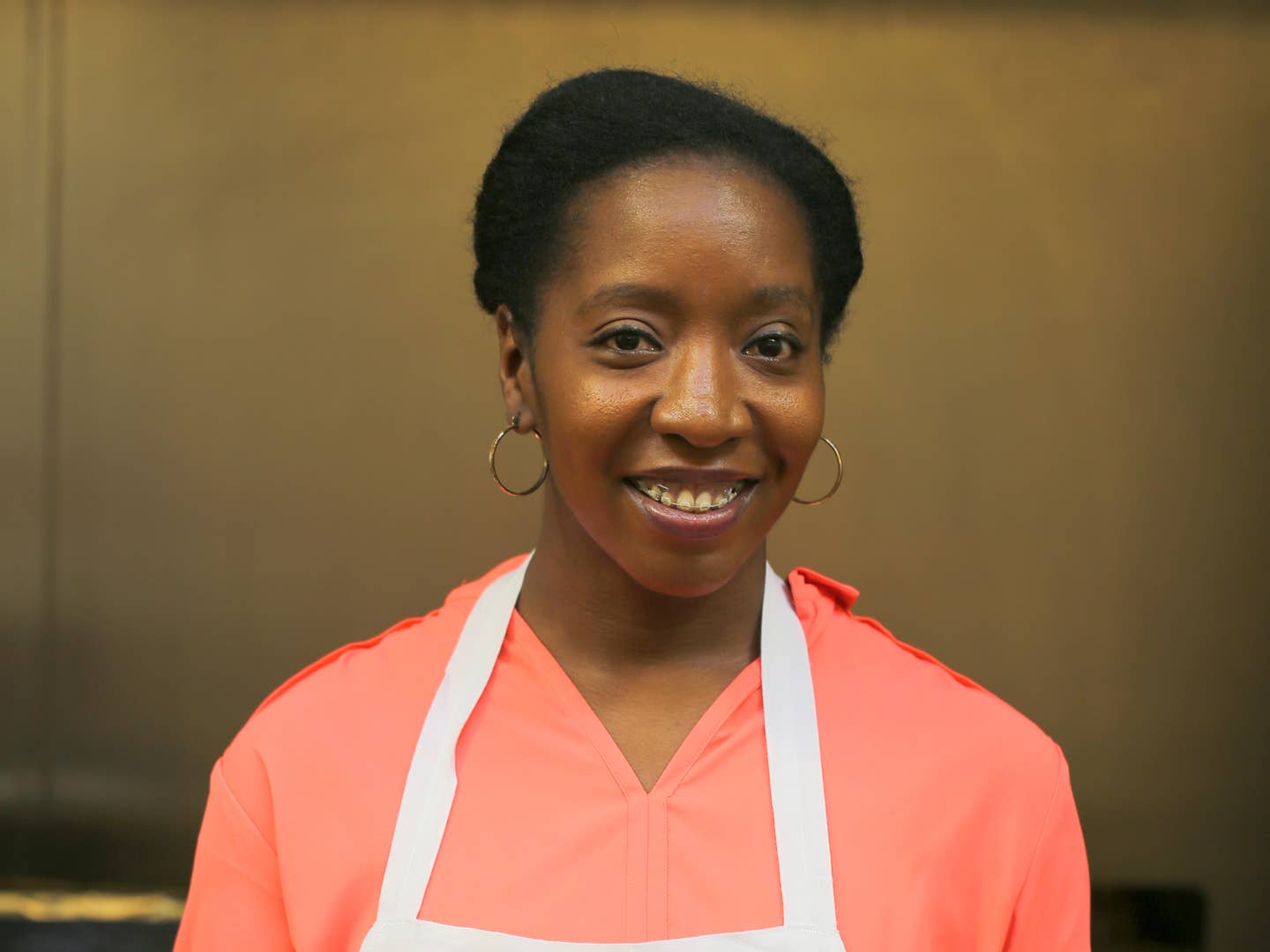 Travel
Bringing Homestyle Jamaican Food to the Bay Area
Shani Jones—a bright star at La Cocina, a non-profit kitchen incubator in San Francisco—on her business, Jamaican food, and the world's other patty
La Cocina helps low-income women, particularly immigrants, formalize and grow food businesses. In the 10 years since opening, the organization has provided support to dozens of women from every corner of the globe—Cambodia to Oakland, Nepal to El Salvador.
On August 15 and 16, the organization will host its seventh annual San Francisco Street Food Festival, which brings together the current crop of incubating entrepreneurs, La Cocina graduates and restaurant chefs for a two-day eating fest. With just two days left to go, meet Shani Jones, and her Jamaican rice and peas. Read about three other La Cocina entrepreneurs here, here, and here.
There are not a lot of Jamaicans in the Bay Area, and Caribbean restaurants are few and far between. So Shani Jones, chef-owner of Peaches Patties, spends a lot of time explaining her food.
"Customers want to know if there's alcohol in the ginger beer, and they ask, 'What's a patty?'" says Jones of her famed Jamaican patties, which are savory turnovers made with a flaky pastry crust. "Because of the name, they envision something like a hamburger."
To master the dough for her patties, Jones turned to her mother, whose nickname is Peaches. Born in Kingston, Jamaica, her mother moved to the States to marry Jones' father, then a resident of New Orleans. "They were pen pals," says Jones. "It was like an old-school eHarmony thing." The couple married and settled in San Francisco, where Jones, one of eight children, was born and raised. Their Thanksgivings growing up were a mix of heritages: turkey and stuffing piled next to gumbo, Jamaican jerk chicken, and beef patties.
"I've never lived in Jamaica, so my food is Jamaican by way of San Francisco," she explains. "I think of the Caribbean as my cultural home, and the Bay Area as my geographic home," says Jones.
Of the four types of patties Jones makes, the spicy beef—stuffed with ground beef spiced with garlic, curry powder and habanero chiles, the best substitute Jones could find for the traditional Scotch Bonnet peppers—is the most traditional and the most popular.
In addition to patties Jones makes a handful of other Jamaican specialties, including jerk chicken, fried plantains, and rice and peas, a fragrant side dish made of kidney beans and rice seasoned with ginger and allspice and cooked in coconut milk.
"I like to introduce people to Jamaican food for the first time," Jones says, "but when I have a customer from Jamaica who tastes a patty and says it reminds them of home? That's the best of all."