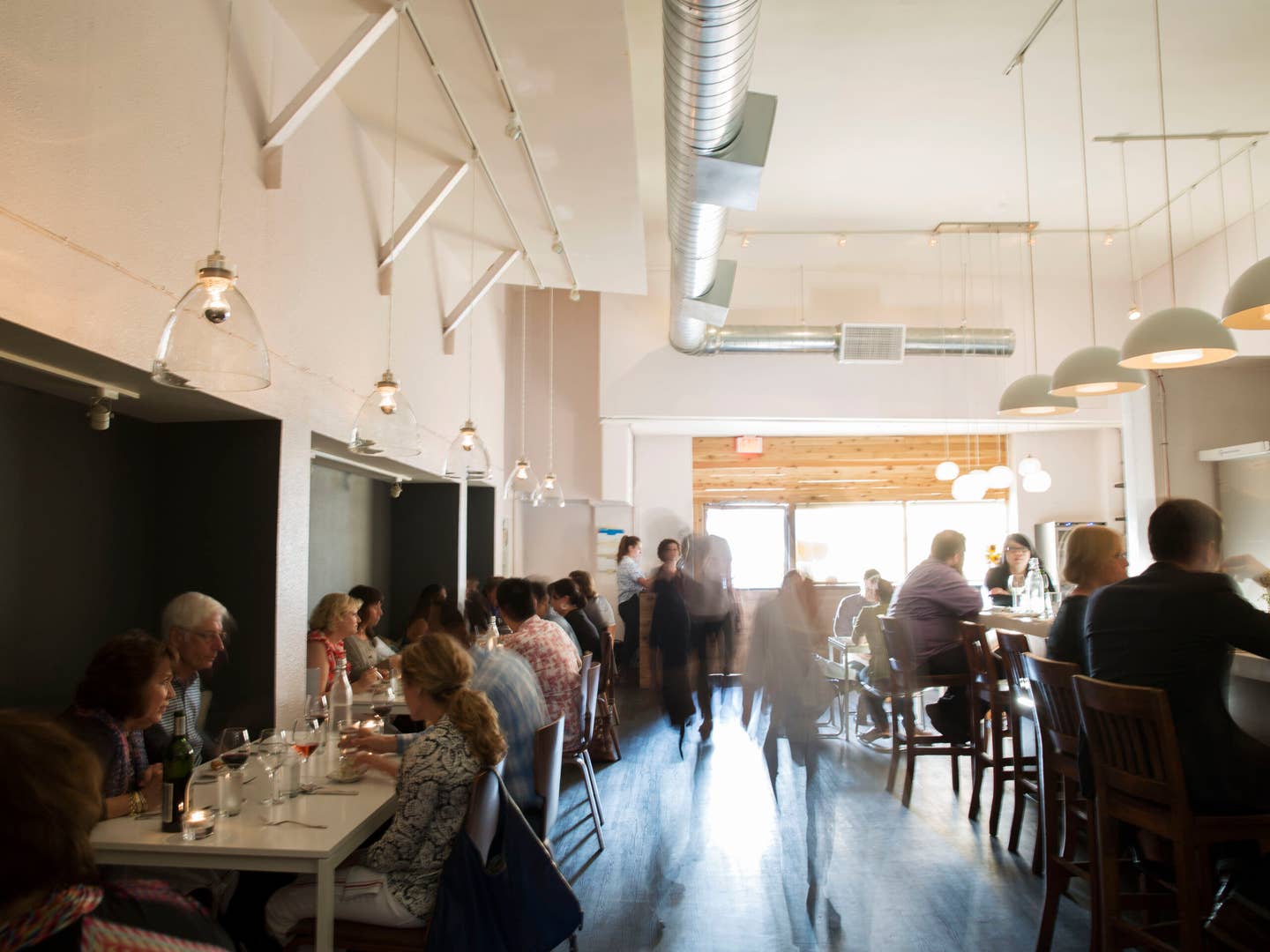 Travel
Can A Neighborhood Restaurant Have a Tasting Menu?
If Ari Taymor and Ashleigh Parsons have their way, the answer is yes
"Neighborhood restaurant" and "tasting menu" don't often appear in the same sentence, unless that sentence is coming from Ari Taymor's mouth. When he and business partner Ashleigh Parsons opened Alma, their 39-seat restaurant in downtown Los Angeles that offers a 9-course tasting menu for $110, with an optional beverage pairing for $55, "we really wanted it to be an ambitious neighborhood restaurant," they say. It's a far cry from your local diner.
But while many would balk at Taymor's definition of "neighborhood restaurant," he's looking at the concept from a new angle. "It's more about the service and the way we treat our guests," he explained to me. "It's meant to be a place where people can come and sit for a couple of hours and have a conversation, and we're not going to rush them out." Taymor also acknowledges that tasting menus can too easily become "precious and overwrought," and instead aims for rustic preparations: bone-in meat, "primal cuts," vegetables cooked simply. Alma also offers a shorter, three-course menu on weeknights.
On Valentine's Day of 2013, farmer Courtney Guerra showed up at Alma's door; she was planning her own urban garden after a stint at The Restaurant at Meadowood. Alma now buys all of Guerra's produce, and she sits on the board of the restaurant's outreach program, which was central to Alma's identity from the very beginning. Parsons runs it; she has a background in education. Along with a number of volunteers—mostly friends of the restaurant—she works with two high schools and one elementary school in the neighborhood, planting and harvesting and preparing vegetables with students. To an outsider, it sounds akin to Alice Waters' Edible Schoolyard project, but on a smaller scale, with more of a connection between founders and students.
The pair hopes to find their own farm in the next couple of years and make Alma a fully sustainable restaurant. "Anything that ties you to a piece of land will make better food," says Taymor. We're quite familiar with the idea of good food entailing a sense of place: terroir, local produce, all the magic words that have popped up in our mouths and on our menus over the past decade. Perhaps that sense of place should extend to neighborhoods, too. No, you won't frequent a tasting menu-only restaurant as often as you'd sit down for a burger at that diner down the street. But when a multi-course, multi-hour meal does strike your fancy, it sure would be nice to have your own little Alma just a few blocks away.
Alma
952 S Broadway
Los Angeles, CA 90015
213/244-1422