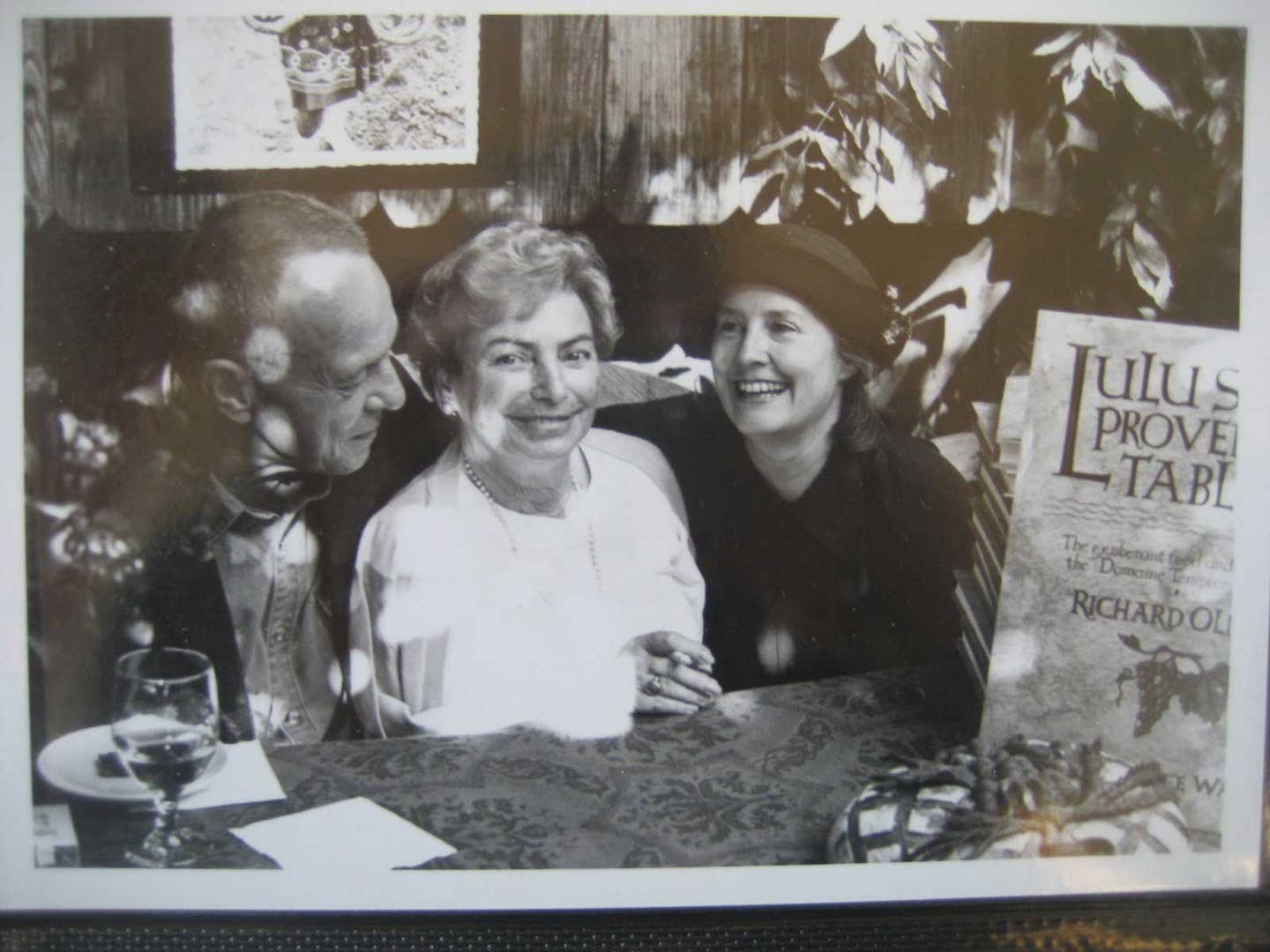 Culture
Alice Waters Tells Us About the Exuberant Food, Wine, and Old Friends of the Domaine Tempier
The Chez Panisse chef talks with us about her role in Lulu's Provençal Table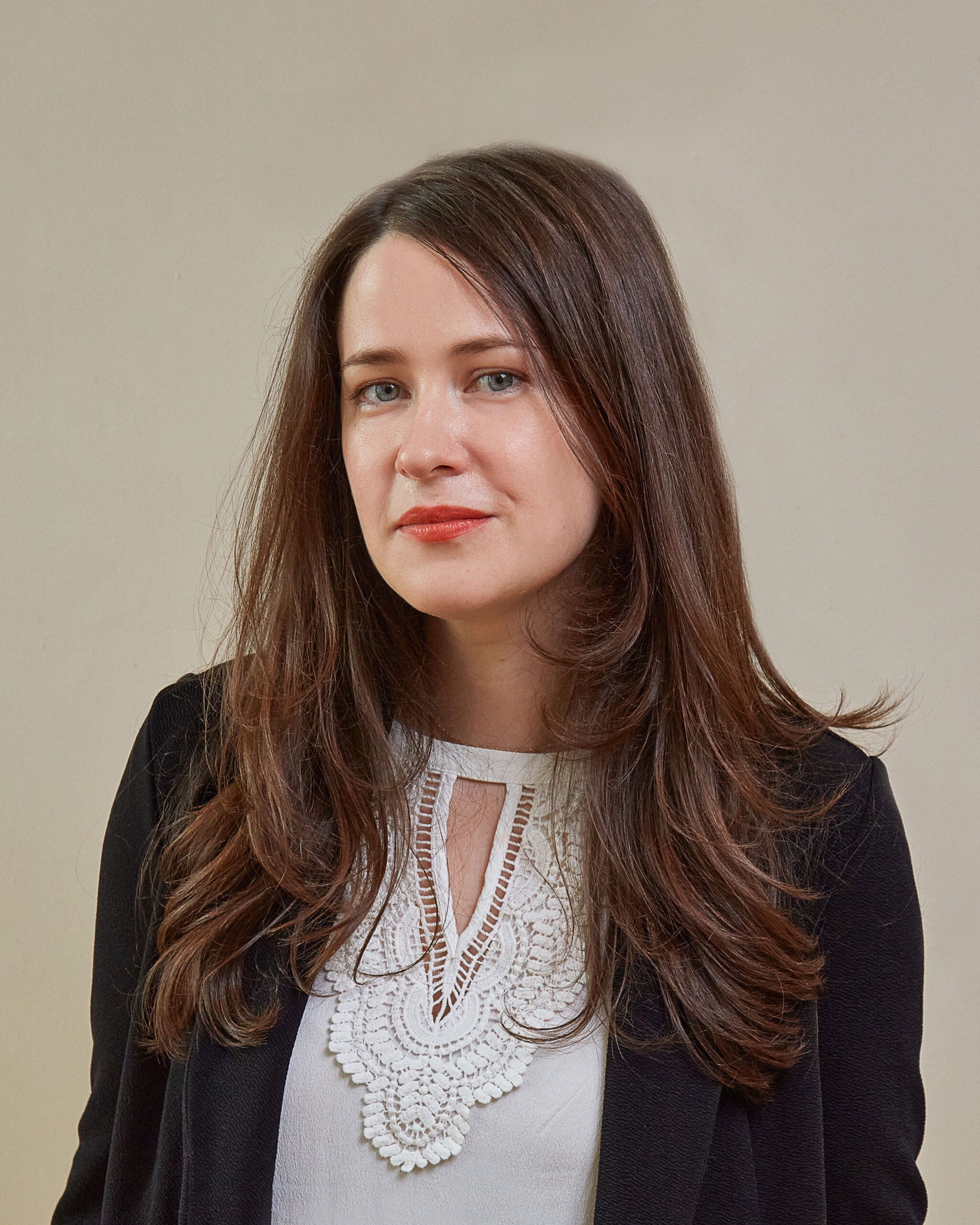 ---
Ruth Reichl's review of Lulu's Provençal Table in SAVEUR's very first issue felt like the emblem of our publication's identity: full of technique, recipes, and photos that give a rich and evocative sense of family, cuisine, and place. It's a perfect example of everything we try to accomplish here. We thought it would be worthwhile to dig into our publication's rich history, and so we decided explore Richard Olney and Lulu Peyraud's book for the February installment of the SAVEUR Cookbook Club.
Many of the Club's members have had this marvelous book on their own shelves for decades and were delighted to revisit a classic. Some newcomers downloaded the digital version, while others tracked it down in libraries and in beloved used bookshops like Bonnie Slotnick in New York City, Omnivore in San Francisco, and Powell's in Portland. Some folks even made new friends and connected—in person and online—to cook and eat together from shared copies, bringing new life to the hospitality and love of food that brought Richard and Lulu together in the first place.
Gail Skoff—who shot the bewitching photos of Domaine Tempier in the book's early edition—has owned a home near the Domaine with her husband, wine icon Kermit Lynch, for decades. Their family still enjoys many of the recipes from the book: pissaladière, the soups, and most especially, Lulu's walnut galette.
Ruth Reichl, who was still working as the New York Times restaurant critic when she reviewed Lulu's Provençal Table for us in '94, had long admired Olney's relationship with French cuisine and with the Peyrauds. She explained to us recently how he was able to reinvent his life in Provençe in a way that many Americans and Brits could only dream of:
He really was, in many ways, the ultimate bohemian: an American who went to France to find something he couldn't find in this country. He went looking for his soul and, in some ways, found it with the Peyrauds. He was a serious intellectual, the opposite of a racist at a time when this country was very racist, and gay at a time when it was hard to be gay in this country. He found something of real value by making himself an expat.
Even Lulu herself—who celebrated her 100th birthday last year—passed along her own message, via her daughter Laurence, of her memories working on the book with Richard:
For a year [while making the book] I would go to his house on the hillside in Solliès-Toucas every week to talk about the recipes and he would take notes. He had first asked all my children their favorite savory and dessert among my preparations. As Richard would often come to the house and meet the whole family, the book has a family story and pictures attached to it. He was a very good friend and we were all very fond of him.
But perhaps the most important player in making this book happen was Chez Panisse chef Alice Waters. Chef, fellow Chez Panisse alum, and SAVEUR contributor David Tanis wrote about Lulu last year, noting that it was Waters who had persuaded Olney into collaborating on the book with Lulu. Curious to hear what the culinary matchmaker might have to say about the book nearly a quarter century after it's publication, I reached out to her for an interview. Our conversation has been edited and condensed below:
Kat Craddock: Our Cookbook Club has been cooking our way through Lulu's Provençal Table all month. We've really been enjoying it. Could you tell me a little bit about when you met the Peyrauds, your first impressions of Lulu.
Alice Waters: It's a wonderful book. It really is a wonderful book. I try to think about that very first time that I went to the Domaine, and I'm not sure. I have these impressions of her kitchen and of her hospitality….and of the wine. It was one of those wonderful meals at the table at lunchtime and it went on and on and on. I feel like I was there the very first time with Richard Olney and that's probably true.
KC: Ah, so, he initially introduced you?
AW: He did. Although [the English wine writer and editor] Gerald Asher had talked to me about them before that time. Richard had come to Chez Panisse in the very, very early days, '72 or '73, maybe. I then of course wanted to go to Provence to visit him there. That was really the beginning of my annual visits to Domaine Tempier.
KC: Do you still visit often?
AW: I was this year for her 100th birthday. I've been going to Italy for about now 30 years since my daughter was a little child. I've had a project in Rome. It's always been a little difficult to get from Rome to Provence, but I've gone at least every other year to visit. It is certainly my home away from home in France.
KC: How has Lulu's cooking influenced Chez Panisse over the years?
AW: She is so deeply about simplicity, and she reminds me every time I go there that less is more. Her cooking in the fireplace has been incredibly important to me. I tried to build my fireplace in my own home in thinking about hers. It's inside my house, and I built it that way because of hers. The fireplace is an everyday moment for me. I think about Lulu starting out in the morning, and when my daughter was very small, I would do that too. I would cook something for her in the fire. I would roast peppers or something she loved. She came down for breakfast when I made a fire in the fireplace. Lulu starts the fire to warm the kitchen when it's cold. When we were there, she always started it first thing in the morning. That ritual of going out, getting the firewood, bringing it inside, is part of her day.
KC: What does she use for fuel?
AW: Vine cuttings. I wish I had a vineyard. Somebody just brought me a pile of vine cuttings and it is very precious to me. It burns very, very hot. It's so great to be able to make a hot fire to cook a steak for instance very, very quickly. I treasure them.
KC: Why did you encourage Richard to write a book with Lulu?
AW: He was a great recipe writer. I was worried about Lulu just getting it all together in that way that it needs to be explained very, very clearly to somebody who hasn't made these dishes before. Richard, being such an admirer of Lulu, was able to combine his vast knowledge with Lulu's great spirit and intention.
KC: From everything I've read about Richard, it seems like he had very strong opinions about people one way or the other.
KC: What do you think it was about Lulu's cooking and about her approach to her own kitchen that was so dear to him?
AW: She was like family. They had a real intellectual conversation going on all of the time. I couldn't participate in that but she brought that part out in Richard. I'm just thinking about this for the first time—they complemented each other so well. She was so incredibly hospitable and always gathering people together, and Richard was not like that. But he had other qualities. His determination to get everything just right, and just understanding. Lulu never ... she cooks from her heart and Richard brought all of that rigorous intellectual knowledge to her recipes.
KC: Are there recipes in that book that have a place on the menu in Chez Panisse?
AW: At various times, yes. But they have definitely a place in my cooking at home. Without any question. The pistou, the lamb leg, the pears in red wine. Just so many dishes, green bean and fresh shell bean salad. There's something very, very beautiful about them. And of course, Gail's photographs. I really love them.
KC: Yeah, I was surprised to see that they weren't in the newer editions.
AW: Yes, I was so disappointed. I wish they would reprint this original to show her dining room, what it looked like, what the stove, what the fireplace was like. I love the artichokes against the stone wall, all of the implements of her kitchen. There's actually a picture in the book that was taken in my backyard because Gail just needed one more picture and so I staged in with all my Provençal stuff. And I love that picture of Lucien at the end. God, I love that picture of the fish soup, the bouillabaisse. I love that. It's true. These are great pictures.
KC: Is Lulu still cooking at all these days?
AW: You know she is. She is. She talks with Laurence and then somebody gets the ingredients for her and it's a beautiful thing. While I'm looking at these menus that are in the book sort of towards the beginning, the seasonal ones. They're so Richard. They're so Richard. Laughs.
AW: In that they are probably more complicated and just more courses than Lulu might have. Lulu would always have two. Always. Some fruit for dessert like he suggests. Not always a dandelion salad with garlic croutons…Maybe the leg of lamb, but probably not squid and sardine crusts. Laughs. I love it. I love it because I love his menus. I love it because I love his way of thinking about the meal. His menu cookbook, Simple French Food, was the one that I really cooked from. He was first brought by a filmmaker to Chez Panisse in the very early days. That's when I met him. But I knew about him before then.
More From The SAVEUR Cookbook Club
KC: Do you think the Domaine has changed much over the years? Does it still feel like you're going back to that same place?
AW: It's timeless...I think it's timeless because it's surrounded by vines and the outside world can only get so close. They're very lucky and protected that way. The fact that Lulu's still in the house makes it feel like it's always been her home. She set the table, just for us when we were there, the way she's always done it. We sat in the drawing room. We had coffee after dinner and a glass of marc. It's just so beautifully maintained and every time I go down the path, it just brings tears to my eyes. It's just very deeply planted.
It's great, and thankfully our kids, especially Kermit and Gail's and mine, are as attached as we are. It's always going to be a place that they go. They have known Lulu for a long time, and she is just as connected with them, which is kind of astonishing that she can relate to young people in that vital way. They're not just going to pay homage. They're going because they have a vital connection with her. They speak French and they get her jokes. It's a very beautiful thing. She's teaching us all how to live our lives. She's never stopped working and connecting with people. It's just endless–the way that she brings people to the table…and such a diverse group of people. Everybody from Carlo Petrini to an 11-year-old from god knows where, from Australia. She's just an international kind of diplomat. It's very special.
KC: Do you think you'll have another opportunity to go out there to visit her soon?
AW: Oh I hope so. I'm going to go this year for sure. I told her I'd probably come in June and or in September, so she's expecting me. She listens to the news and all in the middle of the night. She knows what's going on. She knows what my friends are doing. She's current with art and culture, which I'm sure is what's kept her going for 100 years. It's not a physical health, I mean she's got so many issues. God knows, she's fallen and broken probably every bone in her body. But her spirit cannot be broken. It's just there and she cultivates it. And she knows what really nourishes her and she makes a point to connect and food is her language. Hospitality, it's rare. Let's put it that way.