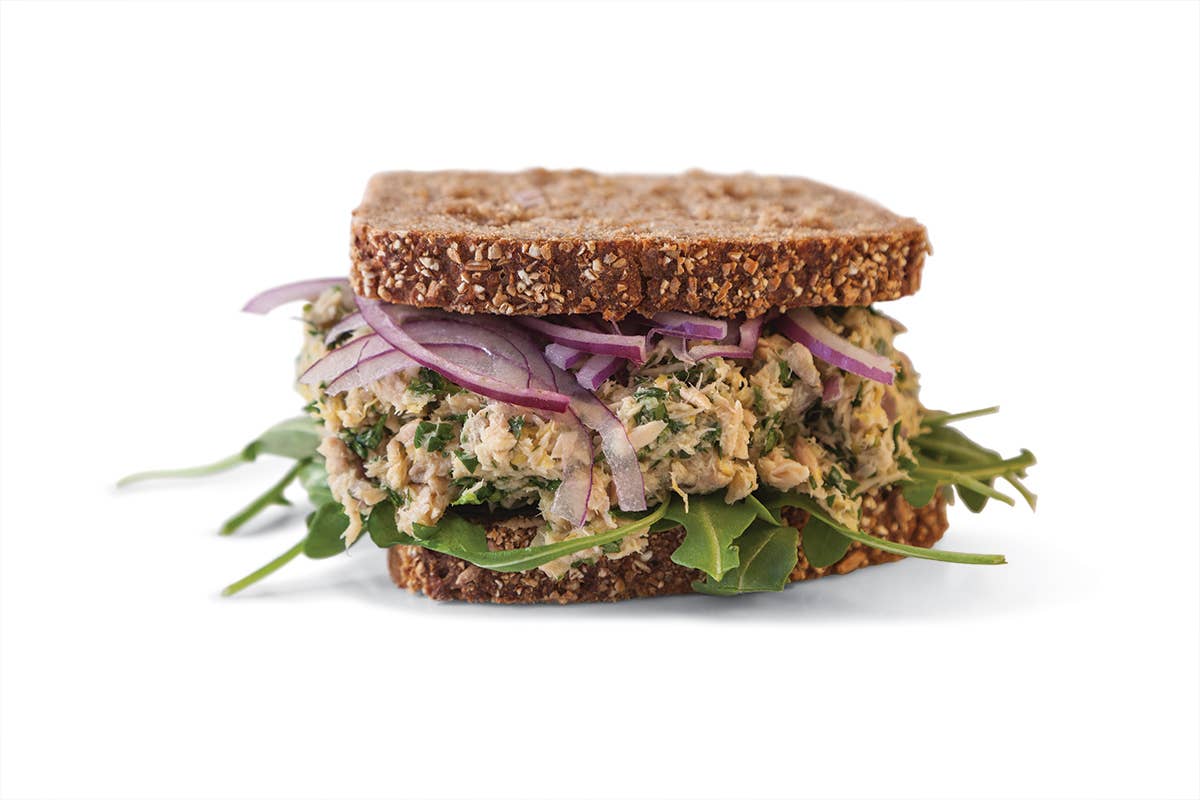 Recipes
Nine Takes on the Tuna Sandwich
Canned tuna—whether water- or oil-packed, plain or smoked—lends itself to any number of inspired sandwich preparations. We've rounded up nine delicious interpretations of the classic tuna sandwich.
Cornichons and walnuts add nice crunch to tuna salad served on hearty multigrain toast.
Peppery arugula and zesty red onion are an ideal garnish for this flavorful, light, lemon-pepper tuna salad.
Mixed with capers and sun-dried tomatoes, tuna salad pairs well with classic Italian ingredients in this Tuscan-inspired sandwich served on ciabatta with mozzarella and basil.
Marinated artichokes and briny niçoise olives dot this Provençal-inspired tuna salad, paired with hard boiled eggs and roasted peppers for an easy, dressed up sandwich.
Currants and chopped dried apricots bring sweetness to curried tuna salad, which we like to serve on folded naan.
Edamame beans make this sandwich a protein-packed meal while sesame-chile oil gives it a kick.
The bright flavors of lime, cilantro, and jalapeño are puréed together and combined with canned tuna fish for a unique, taco-inspired wrap.
Tuna salad gets a sophisticated makeover with crème fraîche and fennel brightened by both orange zest and juice.
Sriracha, rice wine vinegar, and a liberal dash of sesame seeds bring the flavors of the sushi bar to these creative sliders.