Techniques
3 Ways to Highball at Home Like a Pro
From break-resistant timeless crystal to vintage-inspired design, these highball glasses are perfect for entertaining or sipping casually at home.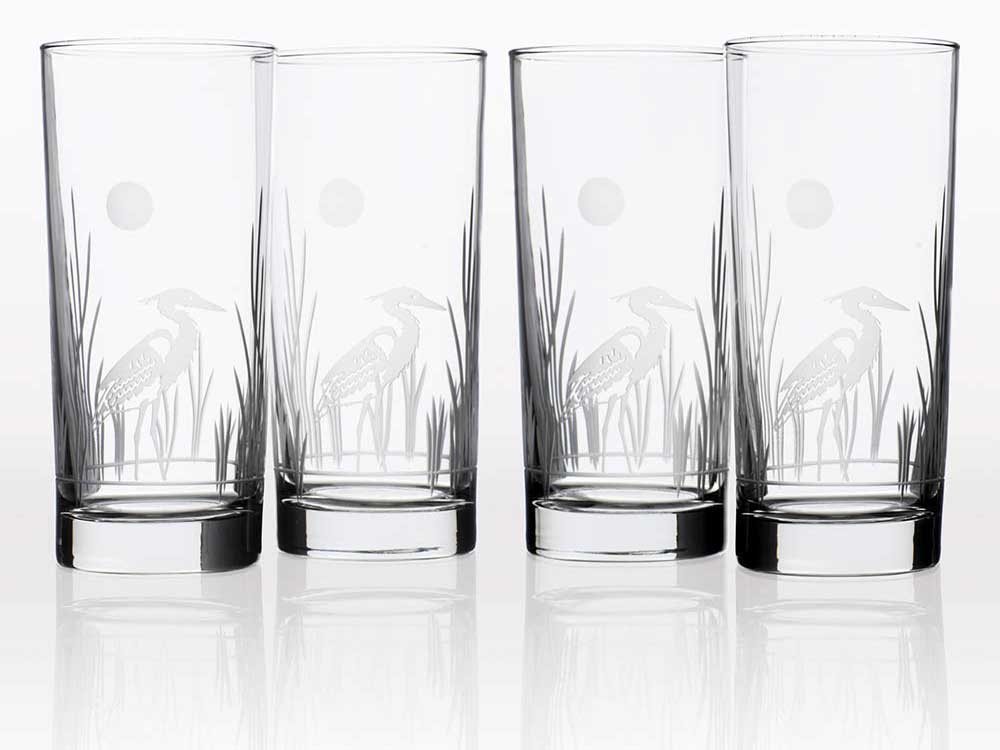 Invented in the U.S. around the turn of the 20th century and popularized in Japan over the course of the century that followed, the highball––one part spirit to three or four parts soda, generally speaking––is a seemingly simple classic drink style. But making it well requires a few key components.
"A great highball all comes back to using high-quality ingredients and serving them in a manner that looks and feels as enjoyable as it tastes," says Erik Delanoy, veteran bartender and New York Portfolio Brand Ambassador for Edrington Americas (The Macallan, Brugal, Highland Park, et al). "If you break that down to the building blocks, there are four essentials: alcohol, ice, mixer, and vessel. First, choose a spirit that you'd gladly sip neat––adding an effervescent modifier is simply stretching out those flavors. If you're particular about ice, prepare that ahead of time in your preferred mold (they come in all shapes and sizes). Lastly, think about your glassware. Is it well-weighted? Does it feature some sort of facet, texture, or other tactile element? Those small details will contribute to the experience as a whole," he shares.
Together, all of these factors will come together for the perfect serve. "Any good cocktail is a multi-sensory experience," Delanoy asserts, noting that having quality glasses on hand is an easy place to start while you experiment with different ingredients and recipes. Here are three thoughtfully designed highball sets to choose from, suited to all different recipes and aesthetic tastes.
Luigi Bormioli Bach Crystal Tall Tumbler Glasses (set of 4)
Luigi Bormioli glassware is perhaps one of the best hidden gems––these dishwasher-safe 16.25 ounce highball glasses are a prime example. They're heavy in the hand with a solid base, fine laser-cut rim, and delicate continuous facet design, offering a luxe look and feel, complete with a 25-year guarantee against chipping and discoloration.
Riedel Crystal 10oz Highball Glasses (set of 2)
If you're looking for a tried-and-true reliable glassware brand, look no further than Riedel. Though perhaps best known for its no-frills high-quality wine glasses, this household name's highball offerings are not to be overlooked. This set of two 10 ounce glasses is perfect for those who like a smaller tall drink, featuring a functional, elegant channel design by spirits specialist Zane Harris.
Rolf Heron Highball Glasses (set of 4)
Vintage kitsch is the name of the game with these 15 ounce sand-engraved heron highball glasses by Rolf. Made in the USA, this design is reminiscent of a bygone era––perhaps something Don Draper might've had on his office bar cart. This set of four also doubles as elegant water glasses when you're not yet in a cocktail mood.