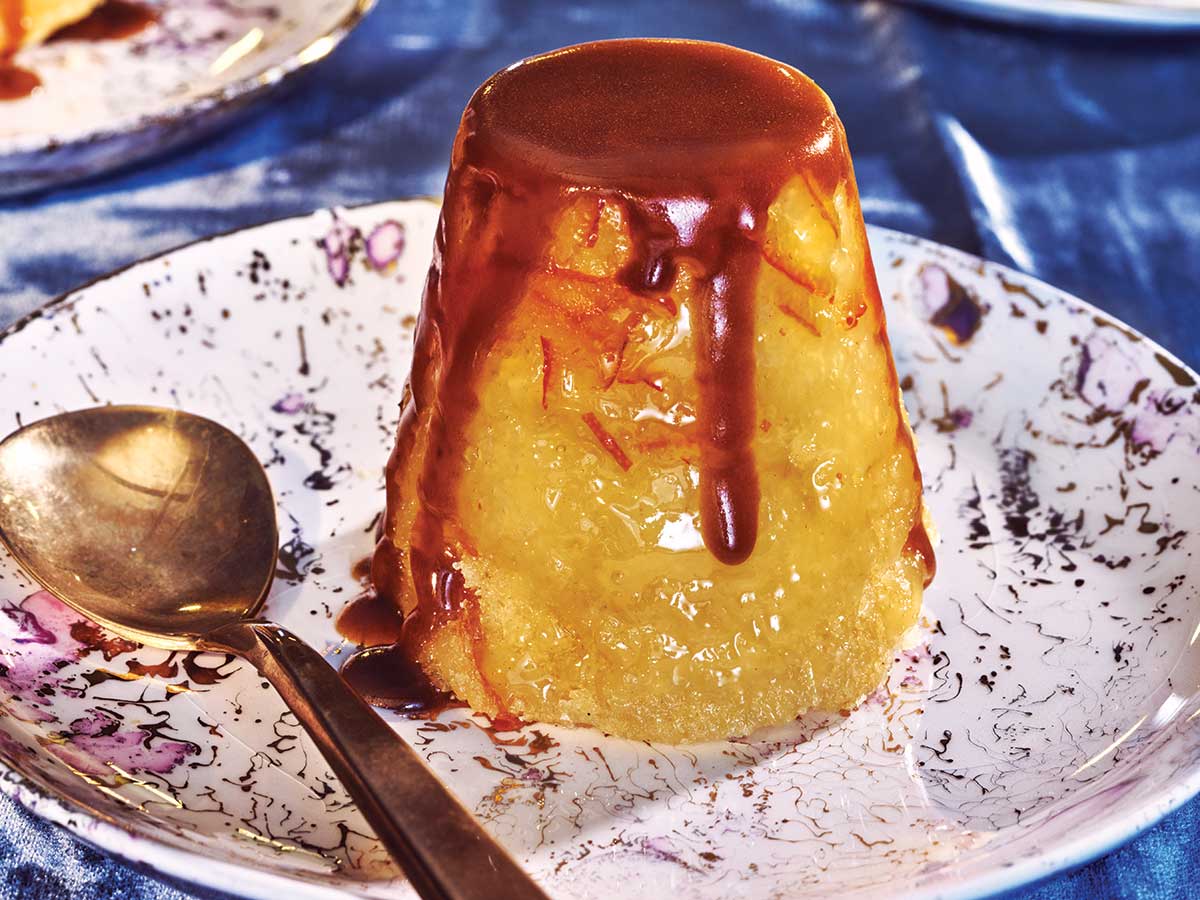 Travel
In England, Pudding is the Definition of Dessert
A writer remembers the fruity steamed puddings of her youth in London
Still-warm fruit crumbles, milky rice puddings, jam tarts—a meal from our English nanny never ended without one of these classic British puddings. That word, while it can mean either sweet or savory in Britain, is used in the U.K. the way "dessert" is in America. There are so many types and recipes that a determined baker could easily serve a new pudding every day for weeks on end. But the most classic are cakes made moist with syrups or jams, steamed and served warm with a decadent custard or toffee sauce for drizzling.
As a New York–born girl growing up in London, I was amazed at the many ways the key question—to me—of whether we were having dessert could be asked. "What's for afters?" was one, along with "What's for pud?" My younger, London-raised half-brother came up with my favorite: "Is there an OP [official pudding] today?"
Lynne Mallinson runs a company called Country Puddings in Cumbria, northern England, where she makes 300,000 puddings per year, supplying farm stores and specialty food shops and markets throughout the British Isles with various options, including tart lemon sponge and fudgy chocolate. "I was a farmer's wife with small children, wanting to work from home," she says about getting her start. (For four years, she baked sticky toffee pudding every night at home until her company took off.) Sponges are easy to whip up with simple cupboard staples such as jams and preserves, fruit syrups, or dried fruit—classic ingredients in the category.
This version from Mallinson, in which bittersweet marmalade blends with orange-­flavored liqueur, strikes all the springy, syrupy notes of the puds we begged for in our youth.