Travel
A Field Guide to Khachapuri, the Indomitable Cheese Bread of Georgia
Mapping the ooey-gooey stuffed breads of the Caucasus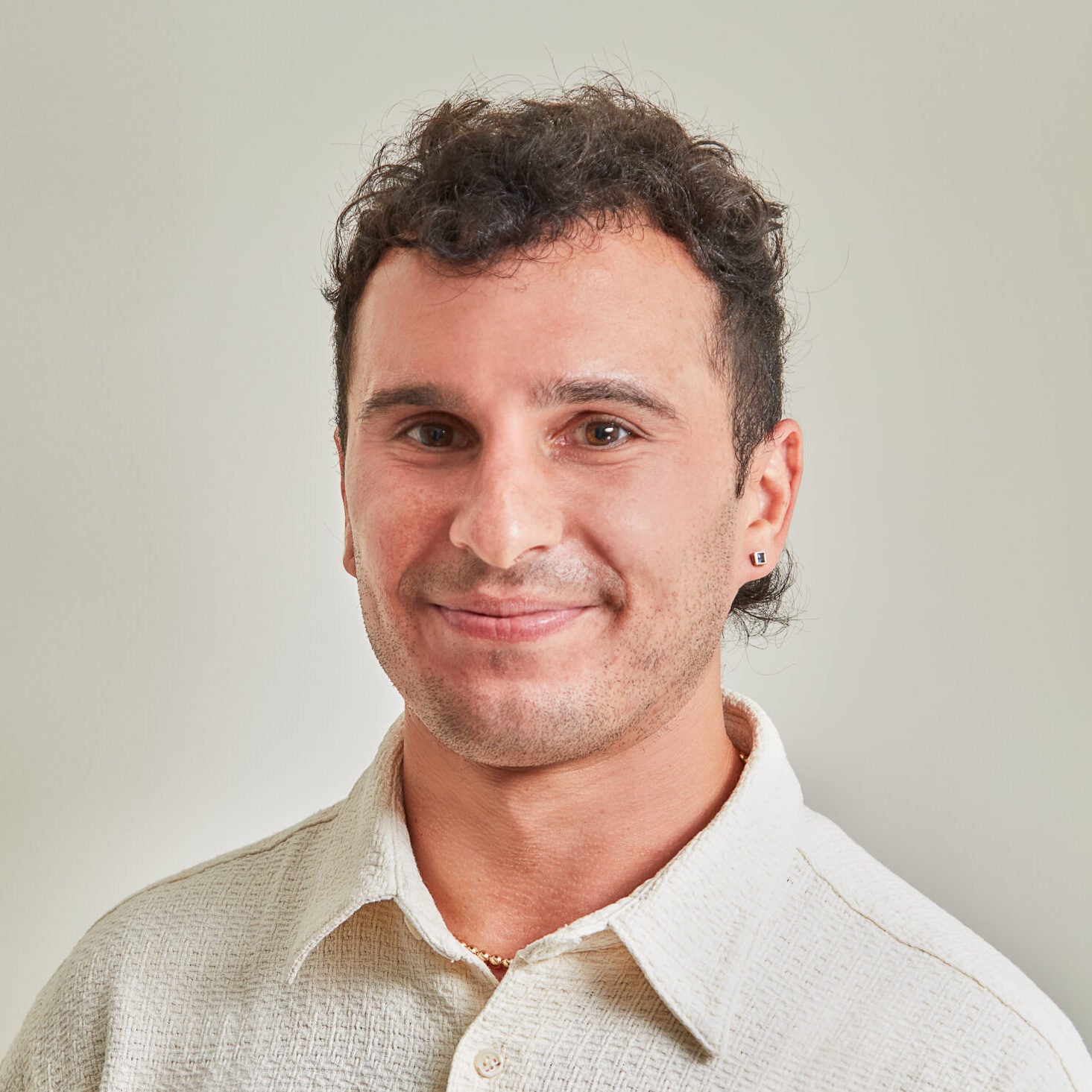 ---
Imagine a faraway place where cows outnumber cars, organic milk flows in yellowy abundance, and oven-fresh cheesy bread graces every breakfast table. This is the dairy paradise of the Republic of Georgia in the heart of the Caucasus, whose national dish, khachapuri (hatch-ah-POO-ree), is as fun to eat as it is to say.
A cousin to pizza and naan, khachapuri is the Georgian catch-all word for bread filled with cheese, and in Georgia, it's inescapable. In the two months I spent there, I ate some variation of it every day, often at every meal. (Sometimes, it was the meal; sometimes it was merely a personal pizza served as a side dish.) Whether in the mountains or the desert, at white-tablecloth restaurants or dirt-floored shacks—after a long day of traveling, I could always bank on a cloth-lined basket of hot khachapuri. It became my daily comfort, my 1,000-calorie nightcap.
Khachapuri are like snowflakes: no two are exactly alike. They can be round, square, or boat-shaped, depending on the region and the cook. Fillings are often made with soft, buttery curds called chkinti, but they might also feature an oozy and elastic cheese called sulguni or, less frequently, a briny sheep's milk cheese called bryndza. Cooks frequently mix and match cheese types to achieve the desired flavor and consistency.
The dough also varies widely: It can be chewier than pizza crust or as tender as a muffin, the determining factors being the leavening agent (yeast or baking soda) and cooking method (on the stovetop or in the oven). And then there are the add-ins, which range from a whole egg to boiled potatoes to bitter greens. That's thrill of khachapuri—they keep you guessing.
In fact, some of the best khachapuri aren't technically khachapuri at all, since the "khacho" (ხაჭო), cheese, is left out altogether. Up in mountainous Svaneti, for instance, home to the highest continually-inhabited settlements in Europe, dough is wrapped around spiced chunks of beef and onion. A few hours' drive east, in the wild, verdant region called Racha, the filling par-excellence is bacon-scented beans.
Of all the khachapuri variations, the Adjaruli often steals the show, with its voluptuous shape and Instagrammable yolky center. You can even spot it on some trendy New York City menus. But don't be fooled—every region has its own craveable rendition of this beloved dish. Here are nine of our favorites.
The most straightforward of all the khachapuri varieties, Imeruli khachapuri is a round, double-crusted flatbread stuffed with sweet, curdy chkinti cheese bound with beaten egg. While it's said to have originated in the hills of Imereti, you'll find Imeruli khachapuri in virtually every corner of the country.
It's so ubiquitous, in fact, that by monitoring the price fluctuations of its main ingredients—eggs, flour, butter, and cheese—economists can track inflation rates. The data are compiled in a government survey called the Khachapuri Index that forecasts food industry trends. (What's in store for 2017? Imeruli cheese prices are on the upswing.)
Where to get it: Sormoni Restaurant, Sormoni
Gazing down at a just-baked Adjaruli khachapuri is like peering into the mouth of a volcano, its craggy crusts giving way to a sea of molten, sputtering cheese. As if full-fat sulguni weren't indulgence enough, the Adjarians—Georgians from the Black Sea region—crown the dish with a cracked egg and a healthy hunk of butter, which get swirled in at the the table. The resulting dish is the ne plus ultra of bread bowls, so gooey and irresistible that I invariably burn my mouth every time I eat it.
Tackling an Adjaruli khachapuri recipe at home? Heed the advice of master baker Giorgi Makharashvili, who slings 400 Adjaruli khachapuri a day at Sakhachapure #1 in Tbilisi: "Try, try, and try again. When it comes to Adjaruli khachapuri, practice makes perfect."
In Samegrelo, a forested province in western Georgia, local cooks have a reputation for their more-is-more attitude when it comes to cheese. There's elarji, a Megrelian specialty of grits enriched with unthinkable quantities of sulguni and butter that would bring any American Southerner to their knees. And then there's Megruli khachapuri, identical to Imeruli khachapuri save for one delicious embellishment: slices of sulguni melted over the top crust. You heard that right—in addition to inventing wine, Georgians may have invented the stuffed-crust pizza.
I have a ritual whenever I touch down in Tbilisi: After dropping off my luggage, I make a beeline to the unnamed bakery across from Sioni Cathedral to snack on hot, bean-stuffed pies called lobiani. Perhaps the best hand-held meal in Georgia, lobiani hail from the highlands of Racha, a region known for its smoky ham—which finds its way into the creamy bean filling along with khmeli suneli, Georgia's answer to curry powder, containing blue fenugreek, dried marigold, and coriander seed.
Where to get it: A nameless bakery located at 13/40 Sioni Street, Tbilisi
These puffy meat pies are a specialty of Svaneti, the mysterious region in northwest Georgia where thousand-year-old towers share the horizon with glaciated peaks. Kubdari is mountain food—the type of stick-to-your-ribs fare you crave after a day of trekking through steep gorges. Filled with chunks of tender beef and onion, whose juices permeate the dough as it cooks, kubdari gets its signature flavor from a garlicky spice blend called Svanuri marili, available Stateside through Georgian food purveyor Kargi Gogo.
Where to get it: Kristina Guesthouse, Mestia
Multi-layered and shatteringly crisp, penovani khachapuri falls somewhere between a croissant and a quesadilla. These cheese-filled turnovers are hard to find outside Samtskhe-Javakheti, the arid region in southern Georgia whose main attraction is the sprawling, otherworldly cave city of Vardzia.
Carla Capalbo, author of the soon-to-be-released cookbook Tasting Georgia: A Food and Wine Journey in the Caucasus, got a rare peek into the preparation of its ultra-flaky dough: "In a kitchen with no running water, a woman rolled a floury mass over a circular raised board, painted it with brown butter, folded it, and rolled it out once again, throwing it ever so often into the air like a pizzaiolo." Rest assured, home cooks: store-bought puff pastry is a satisfactory stand-in for the labor-intensive Georgian recipe.
Where to get it: Lagidze Water, Tbilisi
Since the Russo-Georgian War of 2008, the northern region of Ossetia has been a frozen conflict zone, a dangerous nomansland off limits to all Georgians and most tourists. The Ossets are an ethnic minority with roots in Iran, and they're known for their distinctive language and culinary traditions. One recipe that's typical of the region is chakhragina (aka pkhlovana), a round khachapuri stuffed with beetroot leaves and salty Ossetian cheese. The bitter greens cut through the rich dairy, making this khachapuri variety taste lighter than its counterparts.
Where to get it: Barbarestan, Tbilisi
A show-stopping restaurant dish with no regional affiliation, khachapuri shampurze is a spit-roasted, cheese-filled bread. To make it, Georgian chefs thread massive hunks of sulguni onto a skewer, swaddle the whole thing in bread dough, and cook it over hot coals. The finished product is a glistening golden cocoon concealing a molten center that's best eaten within minutes of serving, lest the stretchy cheese firm up.
Where to get it: Tashre, Tbilisi
Where to get it: Alani Restaurant, Tbilisi The ultimate comfort food, khabidzgina khachapuri is a fat, double-crusted pie filled with buttery mashed potatoes and cheese, ingredients that reflect the region's proximity to Russia. Khabidzgina, too, comes from the cool climes of Ossetia, where potatoes grow in abundance. It's worth noting that Georgian Jews make a similar khachapuri variation called kartopilani that includes caramelized onions.