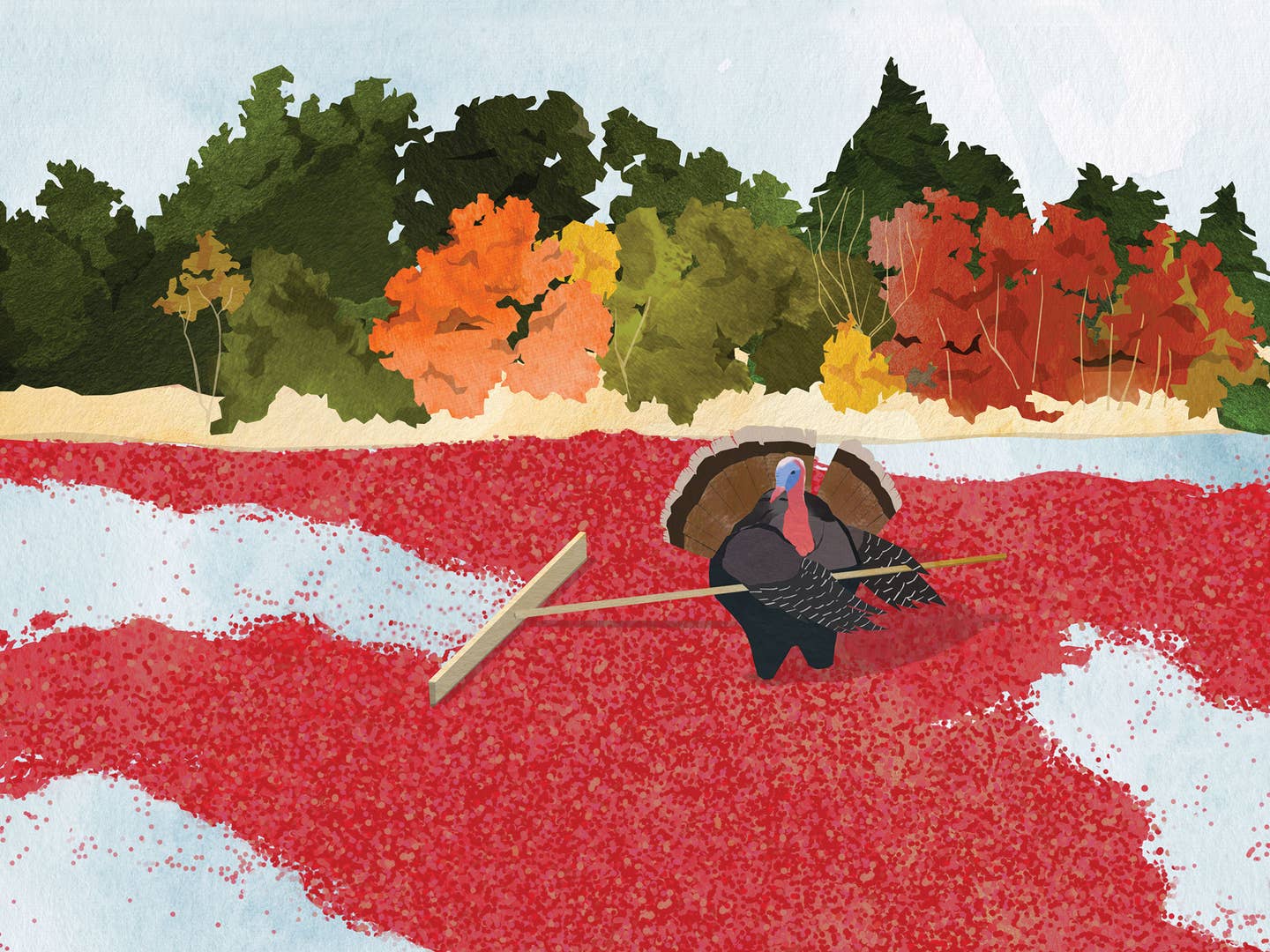 Culture
Ditch Cranberry Sauce for Relish
Here's to the smart, tart condiment that brings better balance to the Thanksgiving table
It was my ritual to scope out the sideboard at my grandparents' Thanksgiving as soon as I walked into their Massachusetts home. The whole spread was set out: a bronzed, crackling turkey flanked by mashed potatoes, ambrosia salad, creamed onions, giblet gravy, and a couple types of stuffing—one chockful of littleneck clams and another with cornbread. My mom would make her famous green beans with slivered almonds. And there was always my grandmother's cranberry relish, fragrant with orange zest and Grand Marnier.
I'm a staunch New England cranberry relish guy. That's cranberry relish, not cranberry sauce. Not the gelatinized blob that is still in the shape of the can when you dump it out. Not even the homemade sauce that's too sweet to resemble actual cranberries and too slippery to stick on a turkey sandwich the day after Thanksgiving (arguably the more important eating day). Cranberry relish is tart and textured and bright, with just a touch of residual sweetness to tame the fruit's wild puckering sharpness.
Turkey may be the lead singer, the star of the meal, but that relish is the drummer at the back of the stage providing a staccato jolt to keep the show from going flat. It is the Thanksgiving table's unsung hero, delivering an essential fresh, crunchy counterpoint to all the rich and creamy dishes.
My kinship with cranberries almost seems like a Massachusetts folktale. Before Nantucket became a fancy beach destination, my grandmother had a place there, in Siasconset. During the fall and winter before I left for college, I worked there in the cranberry bogs during the day and at a restaurant at night. I would put on a flannel shirt, rubber waders with suspenders, a knit cap, and work gloves. Wading out into the bog, I would use a rake to skim the glistening red berries bobbing on the cold water's surface. On a sunny day, it was gorgeous out there, breathing in the crisp fall air. That year, my grandmother didn't have to buy cranberries at the market—each worker got a wooden crate the size of a big television filled with those tart beauties.
The first year I hosted Thanksgiving with my wife and kids, my grandmother was no longer with us, so my mother made the cranberry relish. By then a professional chef, I watched her and, embarrassingly, judged her as she prepared the family heirloom dish. She was zesting an orange with a clumsy cheese grater, for godsakes. "Mom, why don't you use a Microplane?" I asked. "What's a Microplane?" she retorted. "Your grandmother used to cut them with a knife."
Despite my reservations about her technique, that bowl of zippy, rough-hewn cranberry relish was great, just as it always was—even one small spoonful provides that perfect acidic counterpunch to all the heavy dishes. Truth be told, even if I made it myself with a Microplane grater, it wouldn't be as good as my mother making her mother's cranberry relish on Thanksgiving. You know, it's the little things that make all the difference.
Massachusetts native Matthew Jennings is the owner, with his wife, Kate, of Townsman restaurant in Boston.