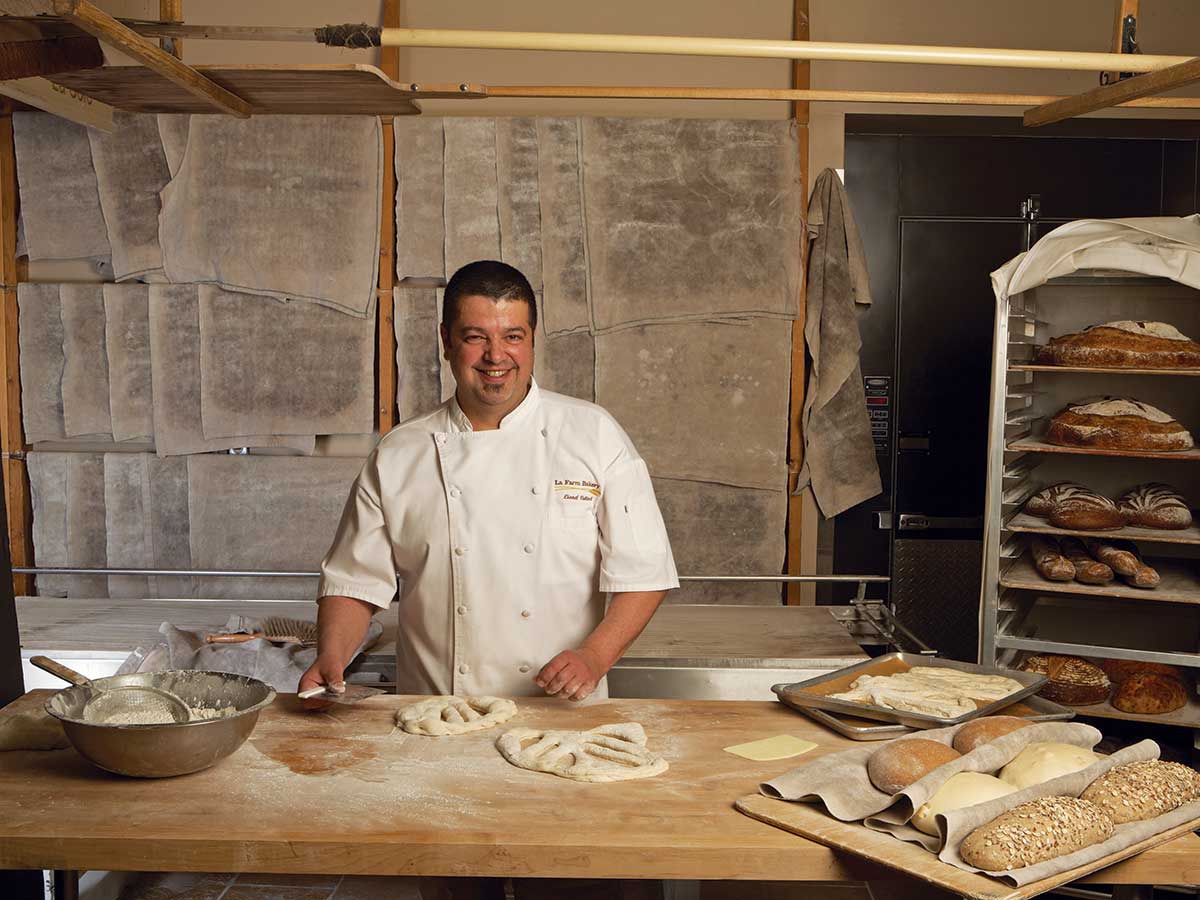 Culture
How Bakers in the South Are Resurrecting Rice Bread
A dedicated miller and a few nostalgic bakers are bringing one of the South's Colonial breads back to life
In colonial times, nearly all the bread in the Carolinas was made with rice. Slaves of some wealthy households were sent to France to learn to cook, starting with James Hemings, one of Thomas Jefferson's slaves, who spent around five years training in Paris. When the slaves returned home, they cooked and baked with the ingredients they had at their fingertips, which meant they were often making French-style sourdough breads by cutting wheat with rice, the most important and lucrative crop in the antebellum Lowcountry. The labor-intensive rice plantations were built on the backs of slaves in the swamps and tidal estuaries of the Lowcountry, so rice was plentiful and much cheaper than wheat.
During the Civil War, Union blockades of Confederate ports forced Lowcountry cooks to rely even more heavily on the grain, substituting it for wheat, with the poor subsisting on meager rice griddle cakes. Rice not only made for moist, bright white loaves and cakes, but it was also good for soothing stomachs in the days before Alka-Seltzer.
Few Americans today have even heard of rice bread, much less tasted it. Master baker Lionel Vatinet, owner of La Farm Bakery in Cary, North Carolina, hopes to change that. He learned about traditional rice bread from Anson Mills founder Glenn Roberts, who has made it his mission to rescue Carolina Gold rice—a delicate-tasting long-grain strain that was a pillar of the antebellum economy—as well as heirloom Southern dent corns and wheats from the brink of extinction. Vatinet knew that the amount of rice he could use to make bread (today amounting to 5,000 grains in each loaf and 200 pounds every six weeks) could make a real difference in bringing the varietal back.
"I wanted to feature the rice in a way that our customers would actually see it," Vatinet says. "And I wanted to use as much of it as possible so we could have a true impact on revitalizing this crop." At La Farm, Vatinet bakes sourdough boule using rice middlins, or broken grains (also called rice grits), cooking the rice until it's very tender, then adding the resulting cooled porridge to his traditional mix of whole wheat, white flour, and sourdough starter. It ferments for three days, like most La Farm breads, before proofing in a banneton basket and getting sprinkled with rice flour. The resulting loaf—made with 30 percent rice porridge—is incredibly moist and has visible grains in the interior and crusty exterior. It's filling but still light, and stays fresh longer than most all-wheat loaves. Customers watch bakers hoist loaves from wide peels into the steam-injection hearth oven and pull out fresh, aromatic breads throughout the day.
In South Carolina, Husk restaurant sous chef Justin Cherry remembers falling in love with Carolina Gold rice baking after meeting Roberts while he was opening the restaurant's Charleston branch. When Cherry began a Sunday bread program at Husk in 2014, Carolina Gold rice bread was one of his first loaves. "The aroma itself was potent with bay and amber," he says. "It hit the deck of the wood-fired oven at about 515 degrees, immediately shooting out small puffs of steam as I closed the door. I think at that moment, I realized that this is what it's all about. Three hundred years of history is mounted up in this loaf." Cherry now runs Half Crown Bakehouse, a mobile 18th-century clay-oven bakeshop that specializes in foodways of the Colonial time period, including rice bread. Anson Mills now has ­certified-organic Carolina Gold rice fields planted in six states. The ­mission is spreading, like a plume of powdery flour.