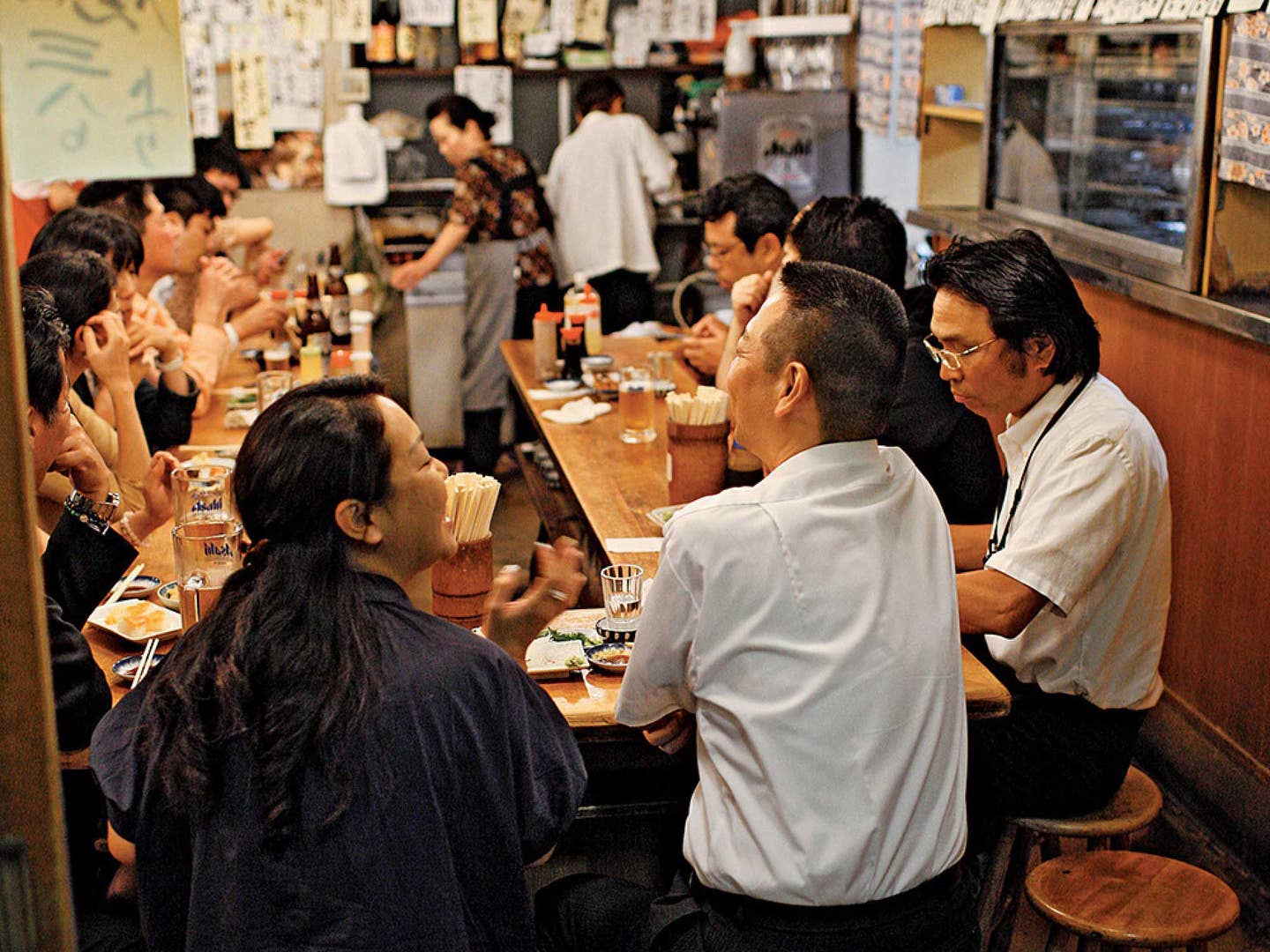 Travel
An All-Night Eating Escapade in Osaka
Matt Goulding, co-founder of Roads & Kingdoms and author of Rice Noodle Fish, eats and drinks his way through the Japanese city's side streets and shopping centers
When Matt Goulding of Roads & Kingdoms commits to a night of eating in Osaka, he doesn't hold back. Goulding describes this city as "the center of casual food culture," and in this video, he condenses a night of the city's best food into eight little minutes. It's glorious.
The night (or what he calls his "high-calorie mission") begins in Umeda, moving through immense modern buildings to a tiny hallway as Japanese salarymen move towards bar stools and dining counters. Goulding starts at a kushikatsu bar, where fried vegetables and meat skewers are the specialty. The next stop on the tour is Shimada Shoten, a sake distributor with an after-hours tasting room in the basement, where Goulding undergoes a "liquid roadtrip," sampling sakes from around Japan. Goulding then moves on to takoyaki and piles of fried pork and egg. As his plates become bigger, so does the crowd that follows him from place to place.
The short film winds up being as much about the people of Osaka as the food—Goulding explains that although the Japanese have a reputation as being rigid and formal, those qualities dissolve as the night goes on and the beer bottles pile up. The video ends, fittingly, in a bar, where Goulding and the rest of the bar raise their glasses, drinking and eating until they are the only ones left.