Sponsored Post
Blood Orange-Pomegranate Sour
Sweet and smoky blended scotch whisky from The Famous Grouse enriches Andy Baraghani's bright and festive sour.
Serves

1

Prep

2 minutes

Cook

5 minutes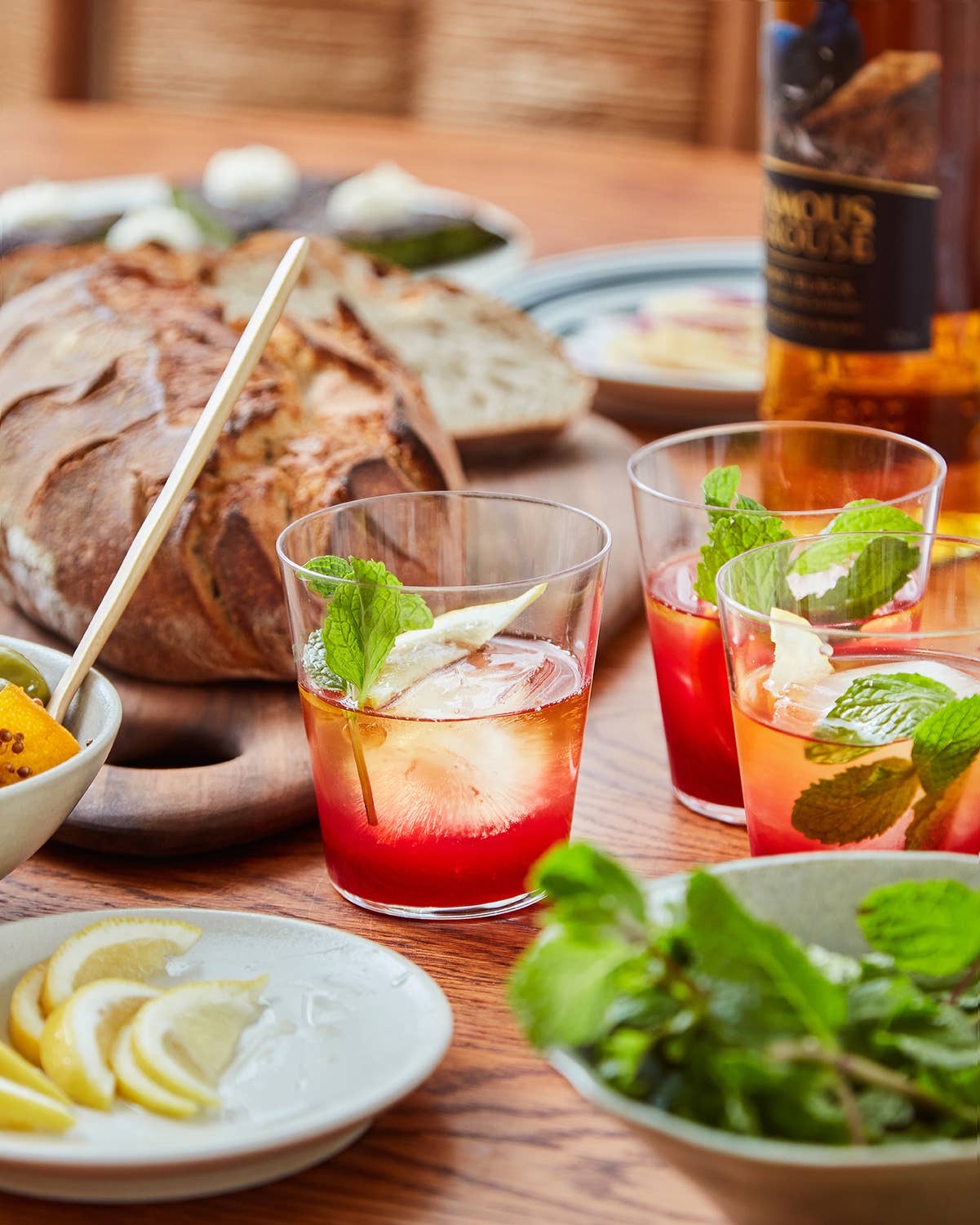 A festive dinner party at Andy Baraghani's New York home typically starts with something crisp and slightly acidic. The chef and cookbook author greets guests with distinctly Persian flavors—think fermented pickles or crunchy crudités—and a bright cocktail, like this smoky take on the traditional whisky sour, featuring tart pomegranate, blood orange, and a splash of The Famous Grouse Smoky Black.
Ingredients
2 oz. fresh pomegranate juice
1½ oz. The Famous Grouse Smoky Black
1½ oz. fresh blood orange juice
Soda water, to top
Lemon wedge, for garnish
Mint sprig, for garnish
Instructions
Step 1
Fill a cocktail shaker with ice, then add the pomegranate and blood orange juices and The Famous Grouse Smoky Black. Shake vigorously until the outside of the shaker is frosty, about 20 seconds.
Strain into a rocks glass and add a large ice cube. Top with soda water, garnish with a lemon wedge and a mint sprig, and serve immediately.