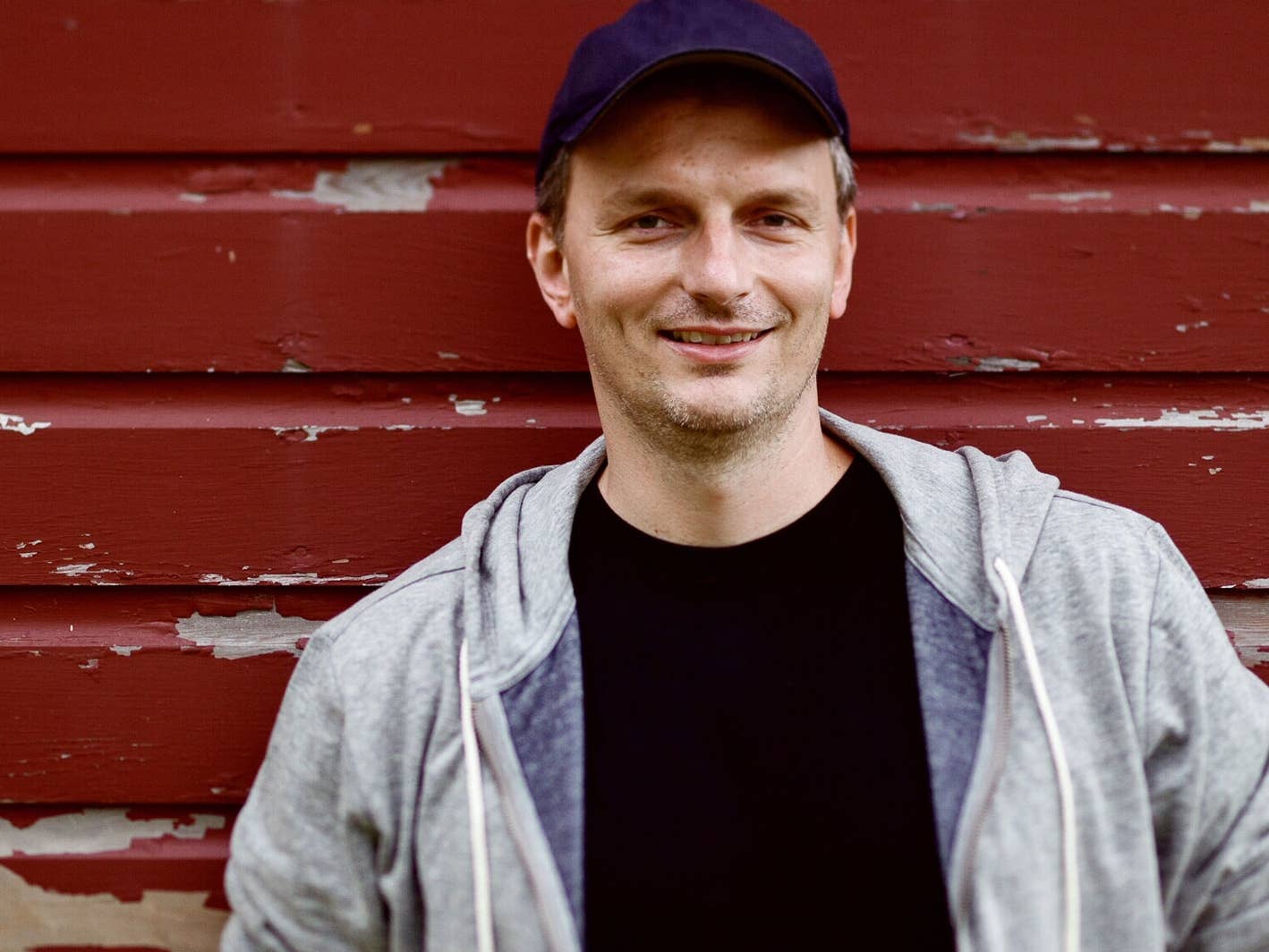 Culture
Chef Andrew Carmellini on Missing Kitchen Life in Pandemic America
The chef-owner of New York City's Locanda Verde, The Dutch, Lafayette, Leuca, and Bar Primi considers the meaning of métier—his calling into the professional kitchen—and what it's like to live without it.
It's abundantly clear that the coronavirus pandemic has put restaurants everywhere in serious peril, with millions of people out of work and business owners facing unprecedented challenges and tough decisions. Then there's the other, quieter issue confronting many of us who spend our days in a professional kitchen: the emotional and psychological toll of losing the daily routine that keeps us balanced and steady, the step-by-step tasks and accomplishments that add up to a chef's stock-in-trade. What happens when you lose the vocation that contains so much of your self-worth? Who are you when you can't stand facing the stove?
Ask any good chef, pastry chef, or baker why they got into the business, and they'll likely talk about their passion for the work—how they couldn't think about anything else. That was definitely true for me. I started cooking in restaurant kitchens at age 14; at age 17, I got my first job with a real chef: John D'Amico of Chez Francois in Vermillion, Ohio. In a time and place where most restaurants ran mainly out of the freezer and deep fryer, D'Amico bought vegetables from farmers down the street and had live lobsters flown in from Maine. He was, and still is, deeply creative and relentless in his pursuit of excellence. He's also an incredibly hard worker and the absolute king of the multitaskers. I once saw him, in the middle of service, make mayonnaise, filet sole, and fire off lunch orders at the same time, all without missing a beat. To this day, I've never seen another chef, Michelin-starred or otherwise, able to take on so much at once. When I was only 17, I knew that I wanted to be like him.
I fell hard. In no time, I found myself addicted to the pursuit of making delicious things—and to the act of the labor. French chefs call this le métier. The word refers to more than an occupation; it's a calling.
All these years later, I still jones for the work. For me, and for so many of us in the business, cooking is addictive precisely because it's difficult. It's repetitive, exacting, and extremely time-sensitive. On the daily, you may need to make, for example, 30 portions of sea bass, while also preparing two quarts of salsa rossa and checking in the vegetable delivery coming through the door. It's incredibly challenging, but extraordinarily rewarding. Hour by hour, you're always accomplishing something.
Cooking is hard physical work, too. That's why, when I was coming up in restaurant kitchens during the late 1980s and early '90s—before celebrity chefs were on TV, and before people called themselves "foodies" and put restaurants on their bucket lists—cooking was not the kind of job middle-class parents dreamed of their kids pursuing. Instead, it was often a refuge for people on the fringe, folks who couldn't find their place in the rest of the world, who couldn't sit still at a desk job, who needed order and clarity and direction but also a creative outlet, who were desperate to put their heads down and work hard. Kitchens were filled with people who might today be diagnosed with obsessive compulsive disorder.
Even now, when cooking has become a highly valued craft and the "chef" title a sought-after status symbol, those who rise to the top excel not just because of their creative talent, but also because they are up to the physical challenge, the repetition, and the multitasking. Cooking scratches our obsessive-compulsive itches, all day long.
Over the past few years, I've been focused more on opening new restaurants and managing other chefs, but I still find myself drawn back into daily kitchen tasks. I may not be taking the pin bones out of fish, but I've been in the kitchen at each of my restaurants weekly, if not daily, testing and developing recipes, teaching and leading the team, implementing best practices. The work remains repetitive, time-sensitive, and creative—just in an amplified way. I still love it.
And right now, I'm missing it a lot.
All across the country, people are adjusting to working from home. But there's no telecommuting into the kitchen, at least until we invent eat-o-vision. Last month, when so many restaurants shut down, chefs everywhere suddenly found themselves untethered, like ships lost at sea with no motor, at the mercy of the waves.
It's a hard thing, to get up every morning and face the knowledge that your work, your purpose, your focus is gone. It's easy to keep yourself busy—homeschooling kids, reorganizing closets, trying to figure out how to keep things together and make sure there's a business to come back to—but keeping busy is not the same as getting your hands into the work.
How does one scratch that itch? I've been advising my teams to take advantage of this time by pursuing some Culinary Continuing Ed, doing deep dives into areas they may not know well, whether wine or a certain type of cuisine or the business side of restaurants. Eager to stage, or apprentice, in Paris or Tokyo once travel becomes safe again? Why not start learning French or Japanese now?
If social media offers any indication, a massive number of civilians outside the industry are suddenly seeking the obsessive-compulsive comforts that come from chopping vegetables, kneading dough, or stirring the pot, as well as the creative thrill involved with trying something new. I guess we're all cobbling together ways to feel engaged and useful, with an eye toward the future, when we can get back to our jobs, our callings, ourselves again.
Andrew Carmellini has joined forces with fellow chefs including Tom Colicchio, Danny Meyer, Missy Robbins, Marcus Samuelsson, and Adam Saper to help drive legislative action to help restaurants—and the 11 million people they employ—survive the COVID-19 crisis. The group co-wrote an op-ed that appeared in the New York Times on March 24, "Will We Have an America Without Restaurants?", and helped launch The Independent Restaurant Coalition (IRC). Visit the IRC's website to learn more.