11 Best Lobster Recipes for Summer and Beyond
From creamy bisque to buttery rolls, these dishes are a one-way ticket to lobster bliss no matter the season.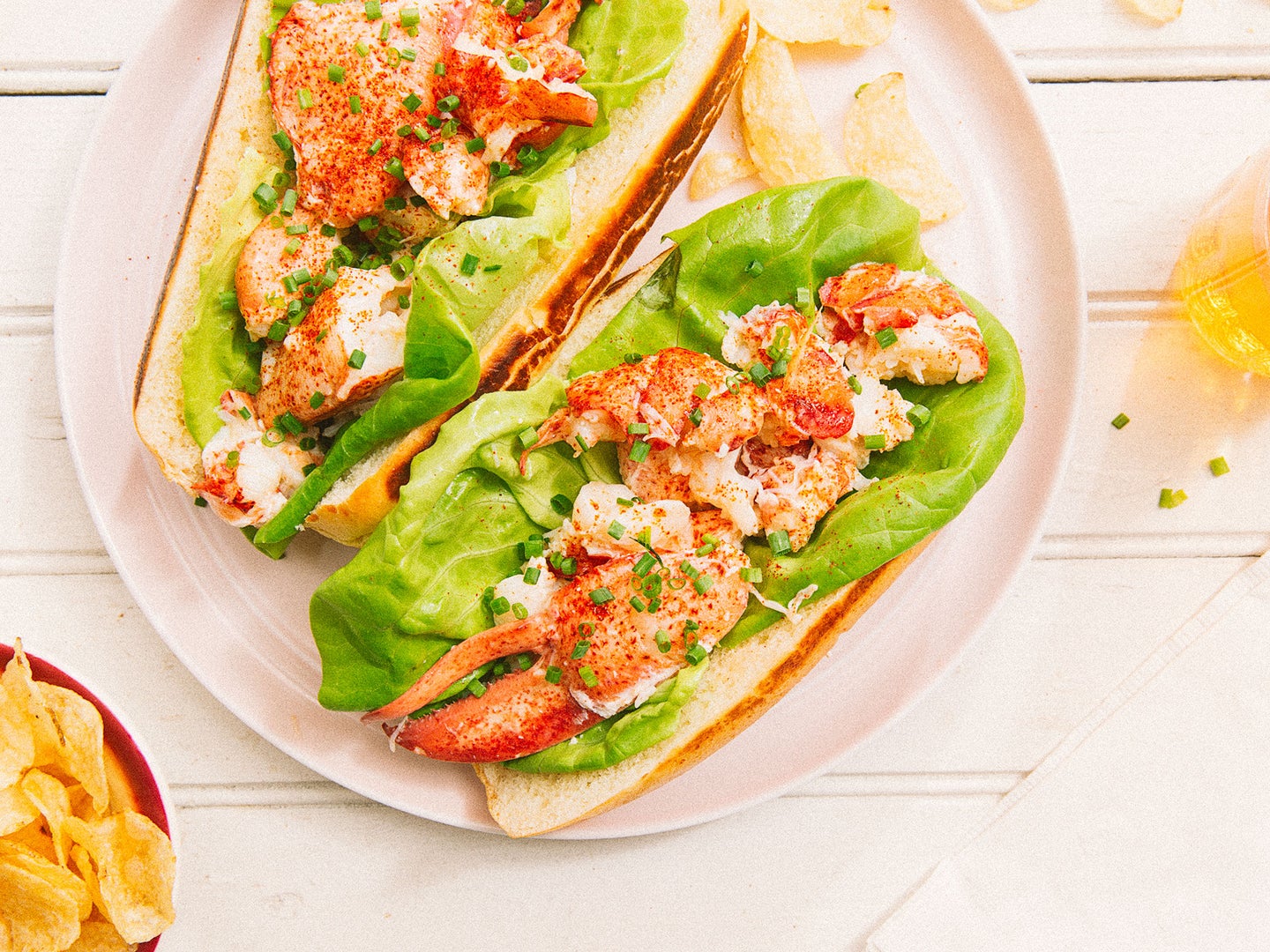 Next time you have friends over for lobster, consider regaling them with these bizarro factoids: lobsters are cannibals and can regenerate limbs, they were the food of prisoners and the poor until the late 1800s, their teeth are located in their stomachs, and the green goop (aka the tomalley) behind the head is the crustacean's liver and pancreas. 
We share these curiosities to avoid stating the obvious, which is that lobster is one of the best things one can eat from the sea. If you have the means to splurge on it, be sure you cook it properly—claws, tail, innards, and all—by taking advantage of this how-to and our favorite lobster recipes.   
Fresh, live lobster and good-quality buns are the keys to an outstanding lobster roll. The Connecticut version, moistened with butter, is the epitome of summer decadence. Get the recipe >
This recipe is all about doubling down: chipotle for extra smoke and seaweed for extra brininess—and the result is one of the most flavorful lobster dishes we can think of. Get the recipe >
This cornucopia of seafood and summer vegetables is quick and casual—to be enjoyed with no forks but bibs all around. Get the recipe >
An extravagant pasta dish from a luxury hotel in Florence, this pasta is enriched with the coral, or roe sac. Get the recipe >
To make this stunning red-and-green entrée, whole lobsters are split down the middle, grilled over embers, and spooned with a heady cilantro-chile sauce. Get the recipe >
Sometimes less is more, as proven by this two-step boiled lobster recipe from a Maine lobsterman. Get the recipe >
Our recipe for this classic fine-dining dish comes from the 1969 cookbook La Cuisine: Secrets of Modern French Cooking, by Raymond Oliver. Get the recipe >
While Lobster Newburg was first served at New York City's Delmonico's restaurant in 1876, Boston's Union Oyster House keeps the tradition alive today in its version that adds shrimp, scallops, and puff pastry vol-au-vents. Get the recipe >
Bored by the unadorned seafood towers that come on ice, Chicago chef David Ochs resolved to  "serve an exceptional marinated grilled seafood tower instead, with that smoky smell that turns heads." Get the recipe >
Lobster, garlic, tomatoes, white wine, pasta—that's the elevator pitch for this Venetian knockout. Get the recipe >
The only way we can imagine improving on boiled lobster dunked in drawn butter is by browning the butter beforehand—as this recipe from Prince Edward Island wisely instructs. Get the recipe >