Our 26 Favorite Lobster Recipes
Lobster rolls, pastas, and lots of butter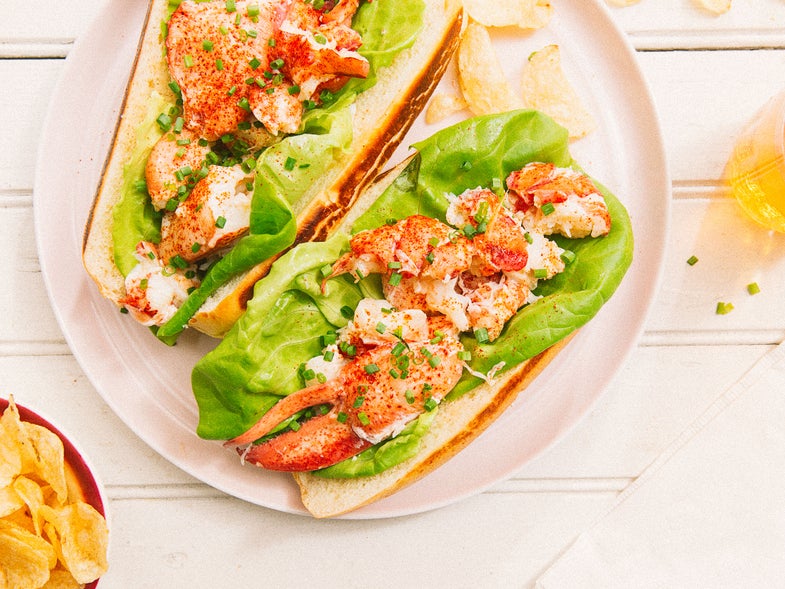 Once a poor man's food, lobster has risen to luxury status. Its sweet, mild, briny flavor is especially delicious on a warm summer day. From a basic boil to refreshing salads and complex pastas, we've rounded up our favorite lobster recipes to class up a summer meal. For more on how to buy, prepare, and cook with lobster, see our Lobster Ingredient Guide »
The most simple way to serve lobster is simply to boil it and serve it with clarified butter. To give the lobster and butter combination a summer twist, try splitting the lobster in half and grilling it. Slathering each half with compound butter made with cilantro and chile or garlic and parsley allows the meat to gently poach to a perfect tenderness.
The lobster roll, a simple lobster salad on a split-top bun, is a New England specialty. It's often made with mayonnaise, but we feel a butter sauce better lets the flavor of the lobster shine through. Jacque Pepin's version is flavored simply with tarragon and lemon juice, while our brown butter version gives the meat a warm, nutty flavor.
For a heartier lobster dish, turn to pasta. Our spaghetti all'astice is a simple Venetian dish or lobster tossed with garlic, fresh ripe tomatoes, and white wine. Or try our bucatini ai frutti di mare, packed with lobster, clams, shrimp, and squid.
Find all of these dishes and more in our collection of lobster recipes.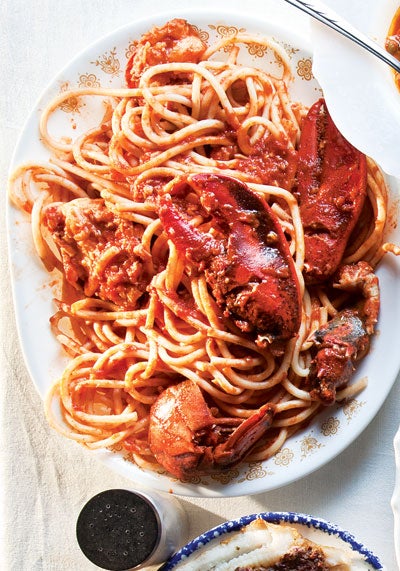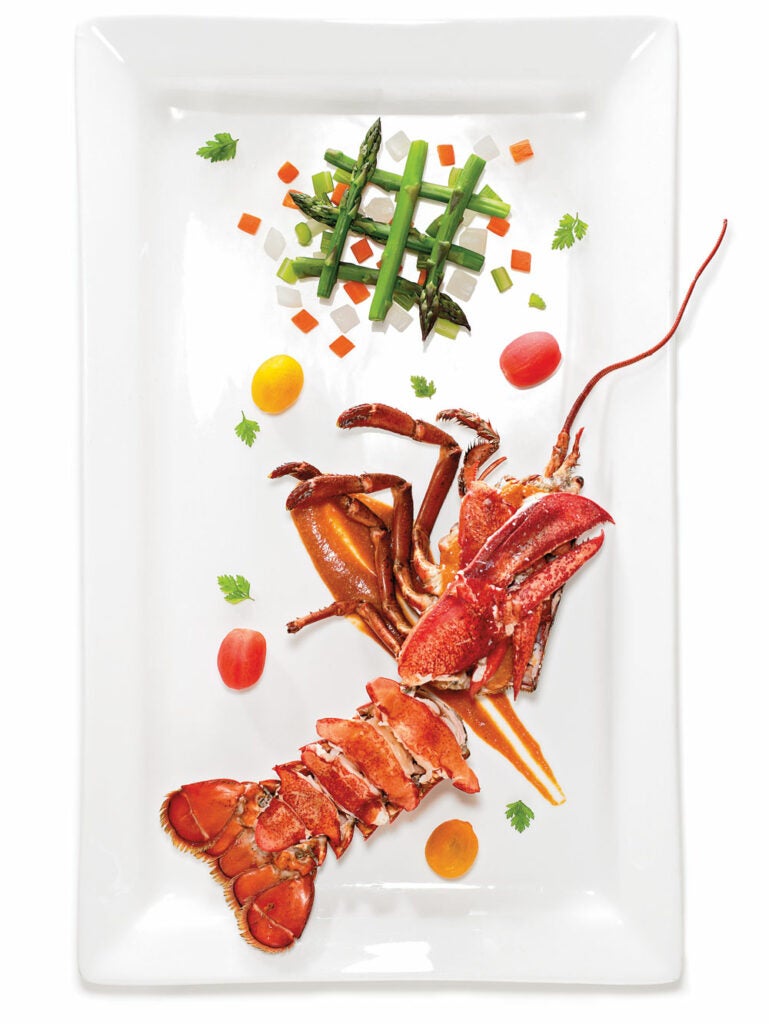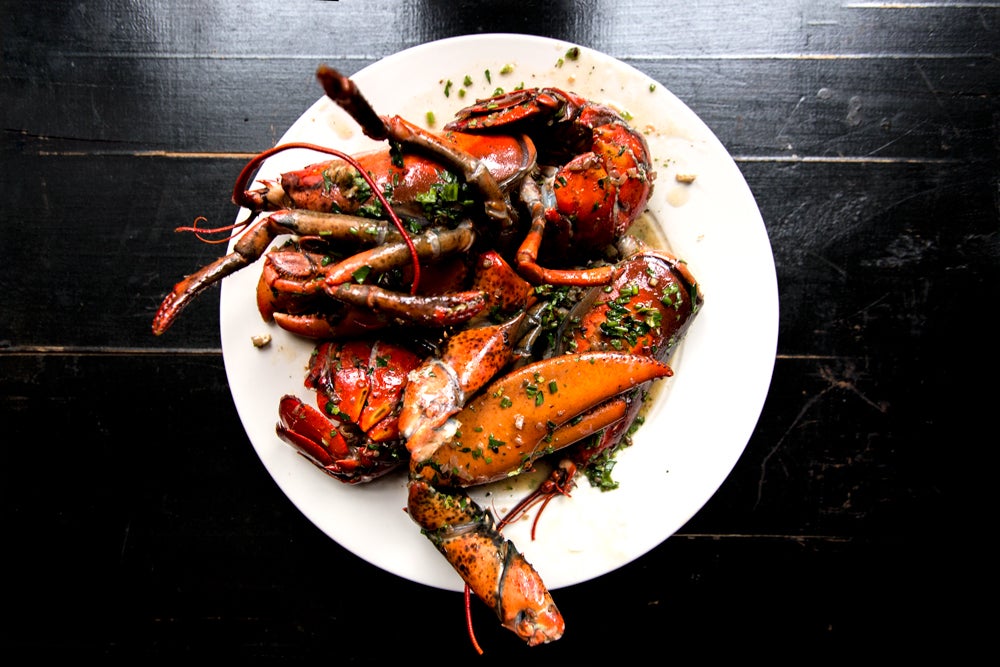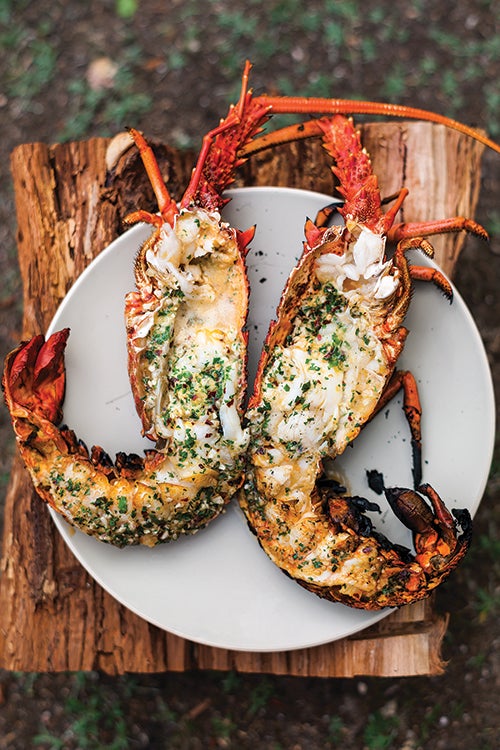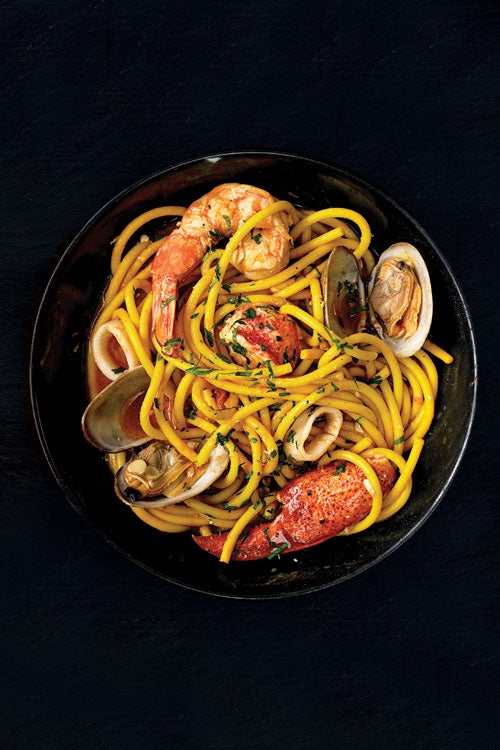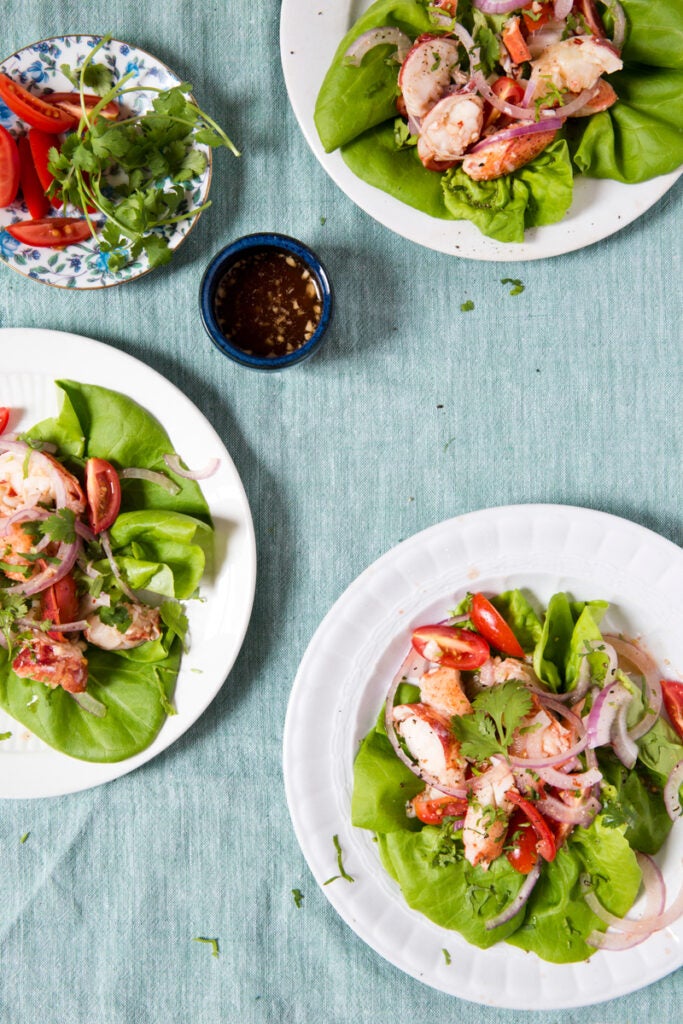 Lobster Ceviche with Limestone Lettuce
This recipe, which came from noted chef Nobu Matsuhisa, is typical of the cross-cultural innovations that made him such a success. Get the recipe for Lobster Ceviche with Limestone Lettuce »