Shopping & Reviews
The Best Knife Set for Everyday Cooking
Every kitchen needs a collection of sturdy, reliable knives. Here are some of our favorite sets.
Each knife requires a different grip, and one way to hone your skills as a home cook is to acquaint yourself with these various grips—you can chop an onion, but can you peel an apple? Slice a tomato? Core an avocado? The best knife sets contain a variety of knives: chef's knife, bread knife, serrated knife, paring knife, steak knife, and kitchen shears. Here are our favorite knife sets, ranging in budget but all high-quality and super sharp.
Classic Pick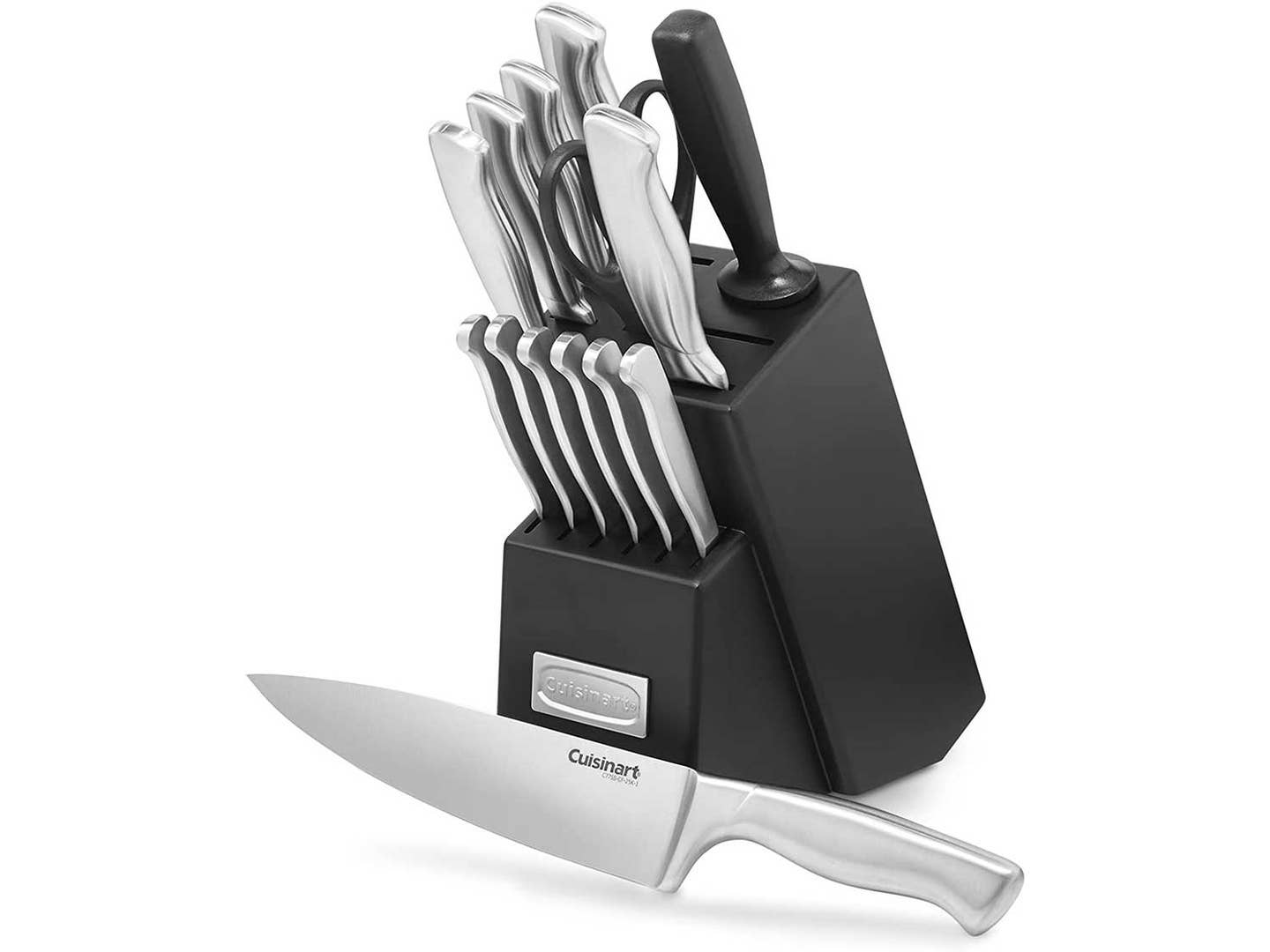 This standard knife set is for the no-muss, no-fuss crowd. High-carbon, stainless-steel blades mean these knives are strong and sturdy, but lightweight and comfortable to use. Even more, they're super easy to clean (yep, that's right: dishwasher safe).
Long-lasting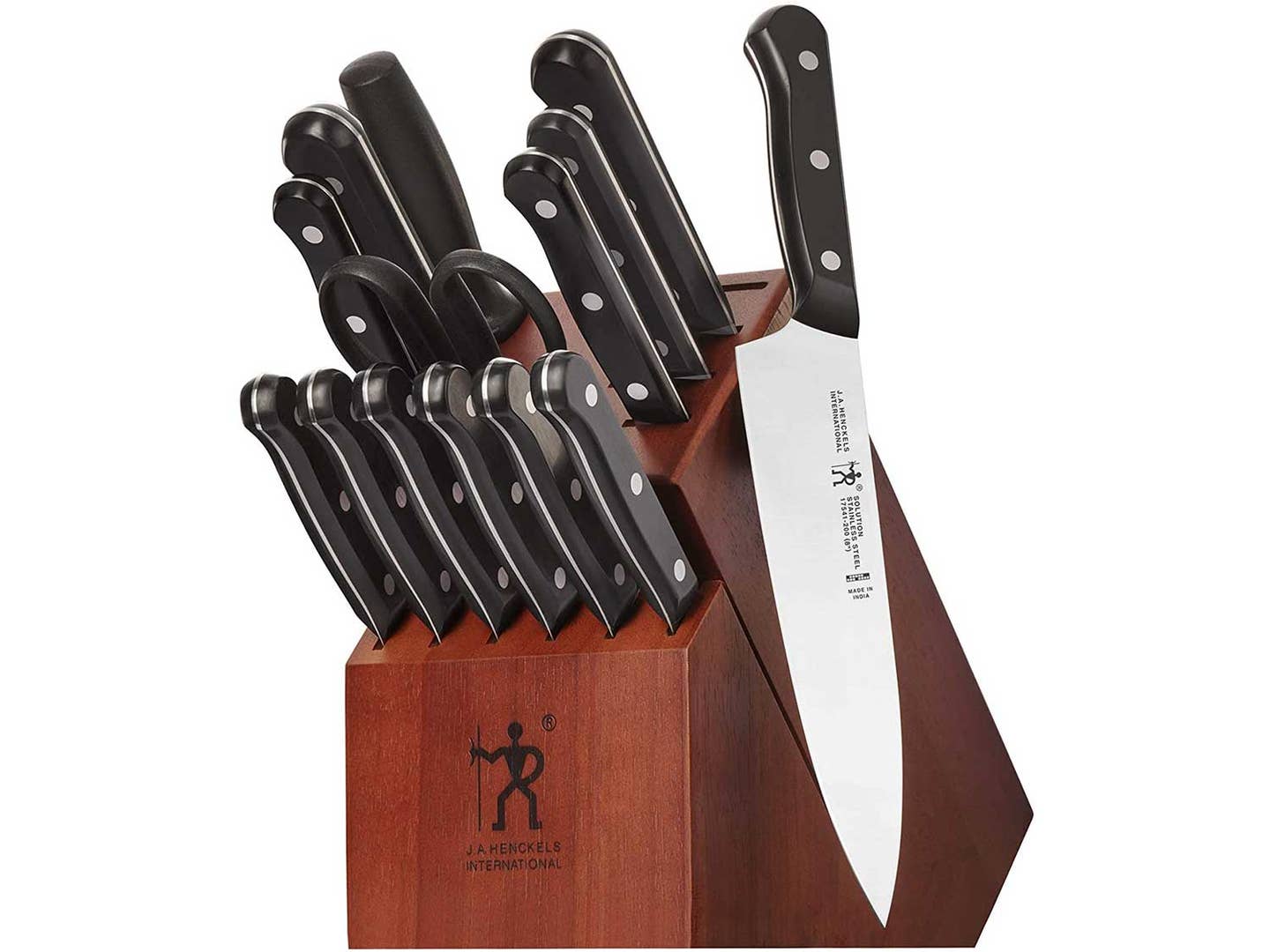 Another option for stainless-steel fans, this knife set comes with an elegant wooden block for storage—so you can keep it on your kitchen counter and feel good about it. The triple-rivet black handles, in addition to offering that classic look, provide a nice grip for controlled, easy chopping.
Extremely Sharp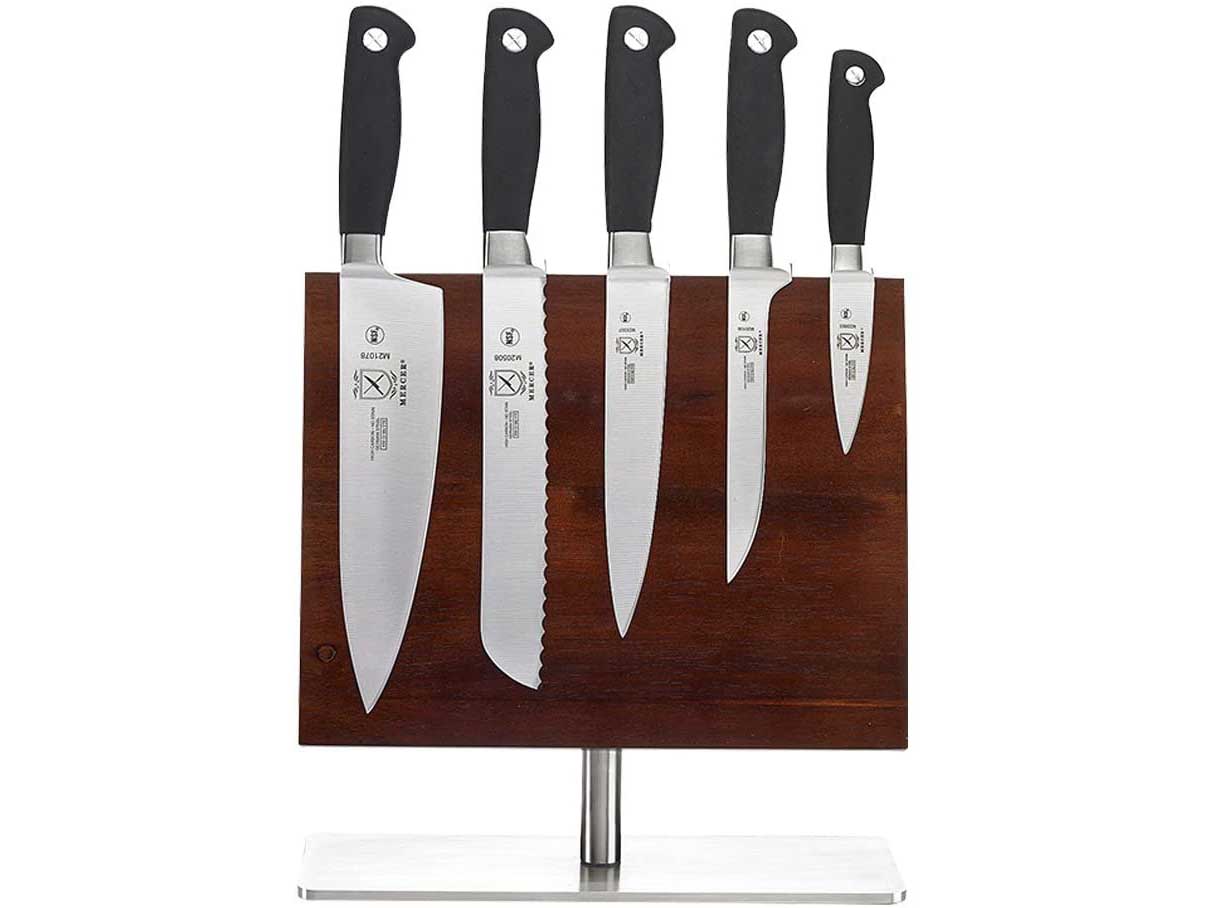 For something a little fancier and minimalist, go for this six-piece set from Mercer Culinary. These German steel blades have taper-ground edges, which means they'll stay sharper longer. Show them off, too: These beauties come with a standing magnetic board so you can display them out in the open where they belong.
Never underestimate a good, sharp steak knife at the dinner table. The smooth, non-serrated blades on these German-steel knives ensure clean, even slices—without shredding your meat to pieces.