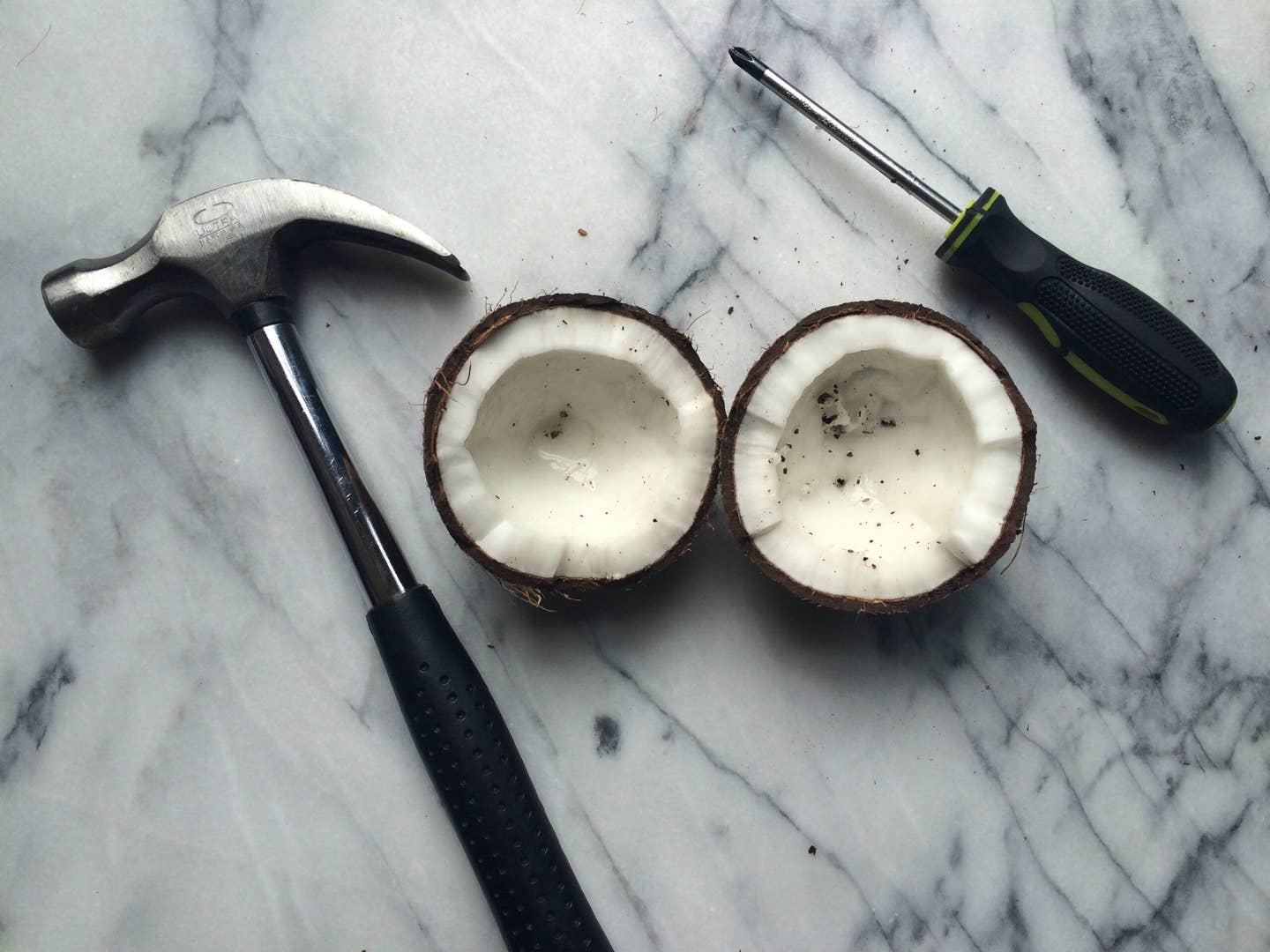 Techniques
Basics: How to Crack a Coconut
The easiest way to open a coconut with tools you already have in your kitchen
In our Basics series, we tackle the simple kitchen tasks; no job is so small that it doesn't deserve to be done perfectly.
No packaged shreds or bottled coconut water can compare to fresh coconut, but cracking them open has always seemed a little intimidating. So we asked our test kitchen staff to give us a quick lesson in how to prepare them. With just a little effort you'll be rewarded with fresh coconut water and plenty of fresh coconut to use in chutneys, stews, cakes, and more.
To start, create three holes at the top of the coconut by gently hammering a screwdriver into the outer skin. Once you have three holes, the water can be poured out; strain it through a cheesecloth and save it to drink. Once the coconut is empty, lay it on its side and gently hammer in a line around the circumference of the coconut until a crack forms. Give it a final tap and it should split into two clean, even halves. Once opened, use a coconut scraper to extract and shred the coconut meat. Then enjoy the fruits of your labor (literally) with some of our favorite coconut desserts.